About EXUS ARK 200W TC Box MOD
Some of the most popular products from this brand are Finder 250 and 167. They bring a stellar vaping experience all while being super fun and easy to use too, which is always great.
The high temperature control mod combined with the ST200 chip and the 200W output makes this stand out. The unit also has an alloy metal frame and a cover that can be carbon fiber or leather. It certainly delivers all the quality and value you want, so try it.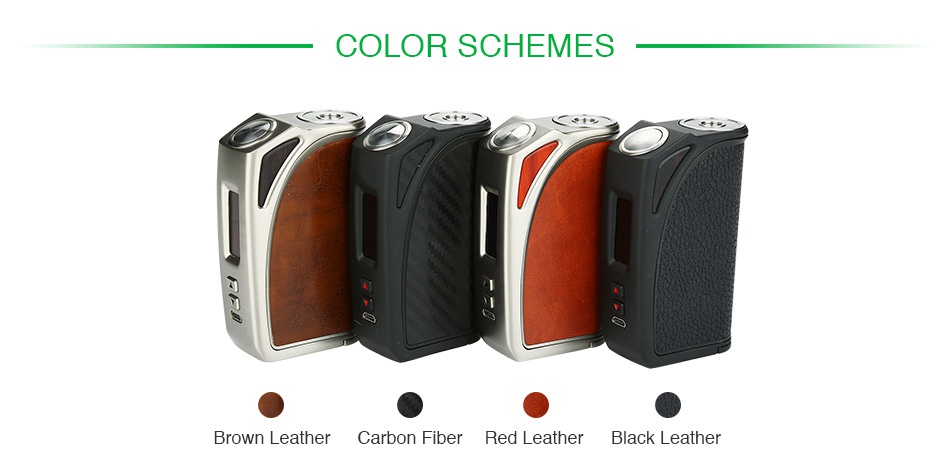 Specification
Parameters
Size: 87 x 54 x 27mm
Output voltage: 0.1 - 7.5V
Power range: 5W to 200W
Resistance: 0.1ohm - 3ohm
Mode: Power/ TC(Ni200/Ti/SS)
Temperature range: 93℃ to 300℃ or 200F to 600F
Battery: 2 x 18650 batteries (not included)
Charging: 2A Micro USB charging
Color: Black Leather/ Brown Leather/ Red Leather/ Carbon Fiber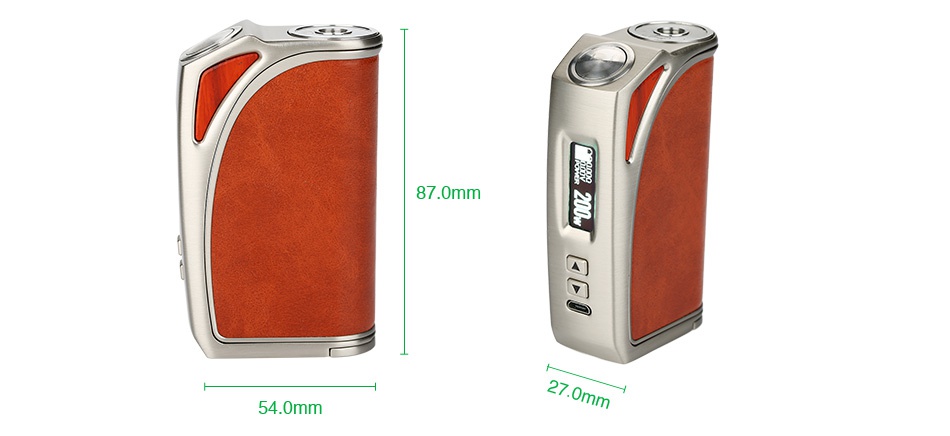 Feature
ST200 chipset with 200W power
Temperature control of Ni200/Ti/SS
0.91-inch OLED display screen
Metal frame with leather or carbon fiber
Top fire button
Fast 2A Micro USB charging
Various safety protections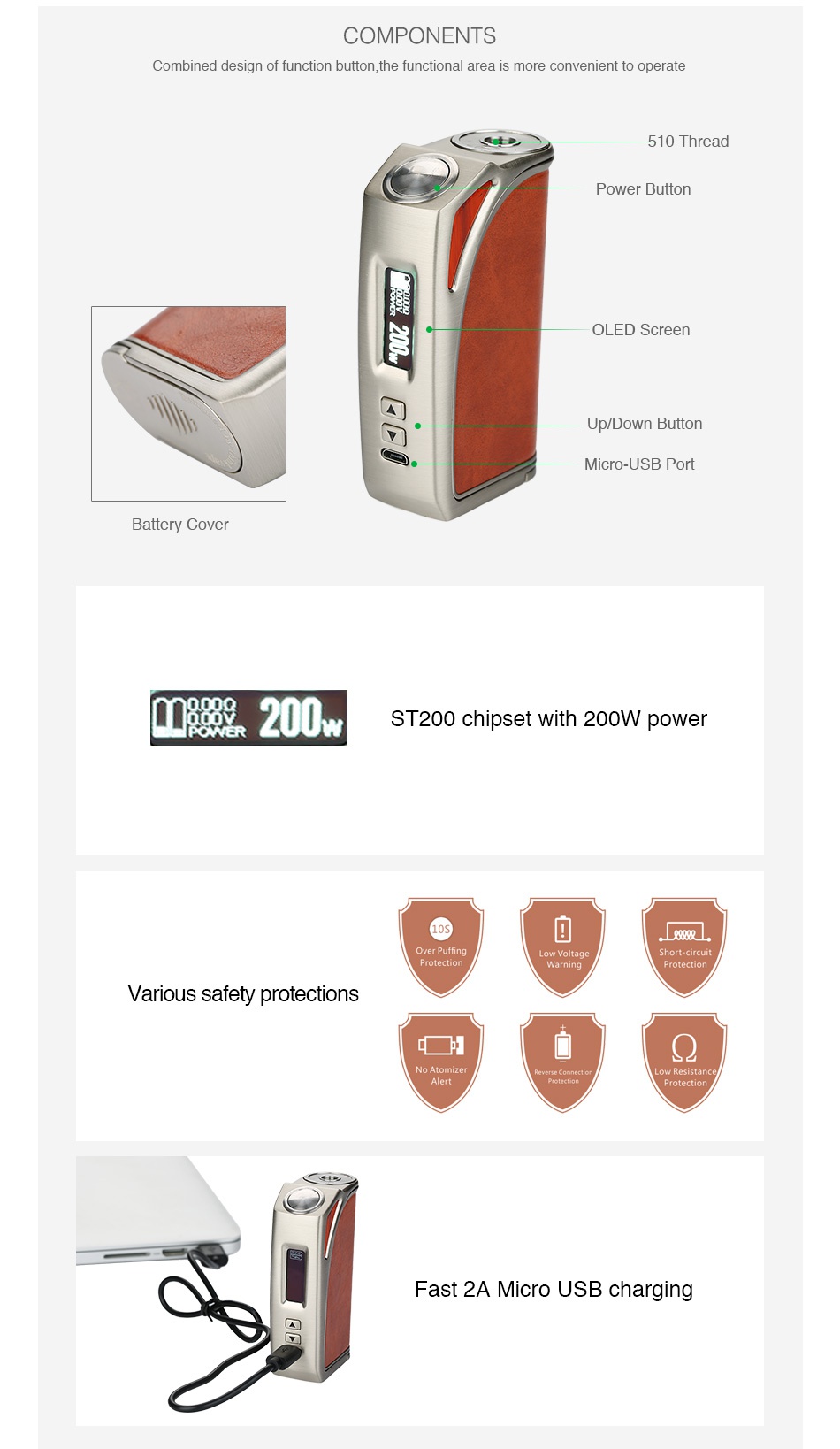 Power on/off: Click the fire button 5 times within 3 seconds, the device will power on with "Think Vape" logo.
Locked mode: While unlocked, Pressing the fire 5 times within 3 seconds, the device will locked with "LOCKED CLICK 5x" logo.
Key locked mode: Holding both the up and down buttons simultaneously for two seconds will enter Key locked mode, you can unlock the key by the same way.
Shift between VW/TC modes: Pressing the fire button 5 times, the device will directly enter VW mode. You can adjust the output wattage from 5W to 200W by pressing up or down button. In this mode, clicking the fire button 3 times within 2 seconds will lead you to change mode from "POWER" "Ti" "Ni" "SS". In TC mode, you can adjust temperature from 100℃ to 300℃ or 200F to 600F.
Charging: You can take out the lithium-batteries from the device and then charge the cells. Moreover, it can also be charged via USB cable.

Packing
EXUS ARK 200W TC Box MOD contains
1 x EXUS ARK TC Box MOD
1 x USB Cable
1 x User Manual
Simple packing. Customary packing from the factory, the packing is subject to change without notice.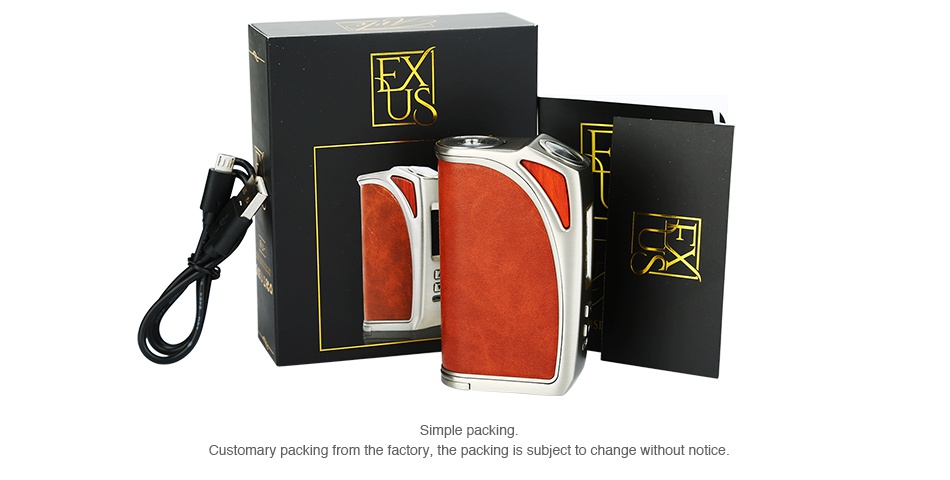 Order Tips
510 threaded
No 18650 battery included. Please purchase it separately.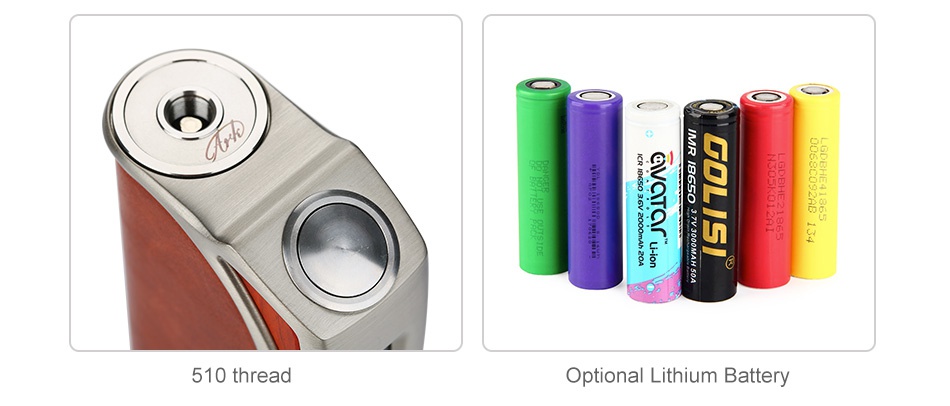 Guarantee
6 months for EXUS ARK MOD. Please check guarantee policy.