About Hugo Vapor HUGO133 200W TC Box MOD
The HUGO 133 TC MOD requires two 18650 batteries and produces an optimum output of 200 watts. It provides support for Stainless Steel, Titanium and Nickel wires. In terms of charging, it is compatible with 1A USB charging.
200W Hugo Vapor HUGO133 TC Box MOD W/O Battery
Product Instructions
Parameters
Size: 88mm x 39mm x 41mm
Variable wattage: 1-200W
Temperature control: 100-300°C / 200ï¼600°F
Resistance range: 0.05-3ohm
Output voltage: 0.5-8.4V
Screen:0.91-inch OLED
Battery: 2x 18650 cells (not included)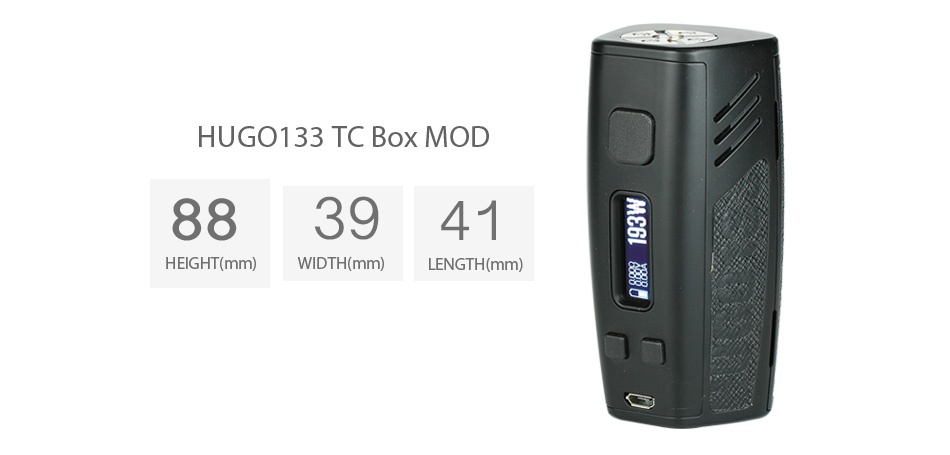 Hugo Vapor HUGO133 200W TC Box MOD contains
1 x HUGO133 MOD
1 x USB Cable
1 x Manual
1 x Warranty Card
Simple packing. Customary Packing from the factory, the packing is subject to change without notice.

It doesn't come with 18650 battery, you shall buy it separately.
510 thread.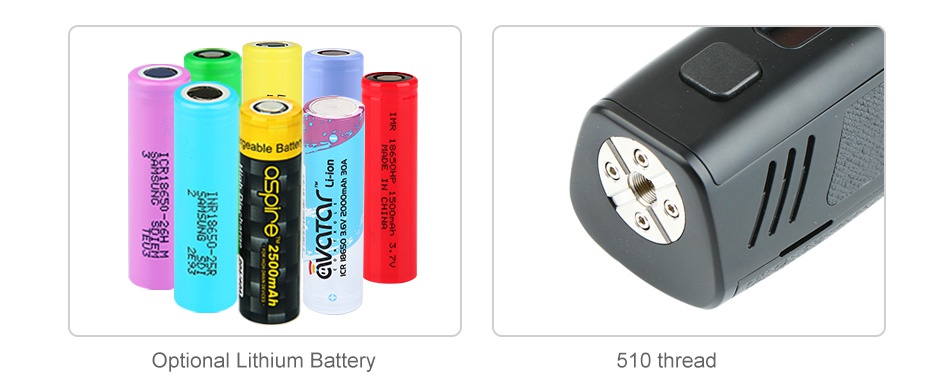 Features
0.91-inch OLED screen
Max 200w output power
TCR settings & PTC settings
Support NiCR/Ni200/Ti/Stainless Steel
Dual 18650 batteries layout with advanced balance charging chipset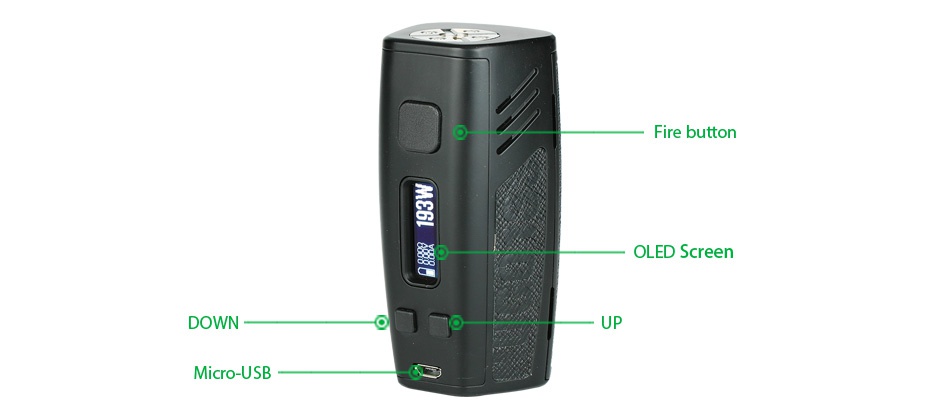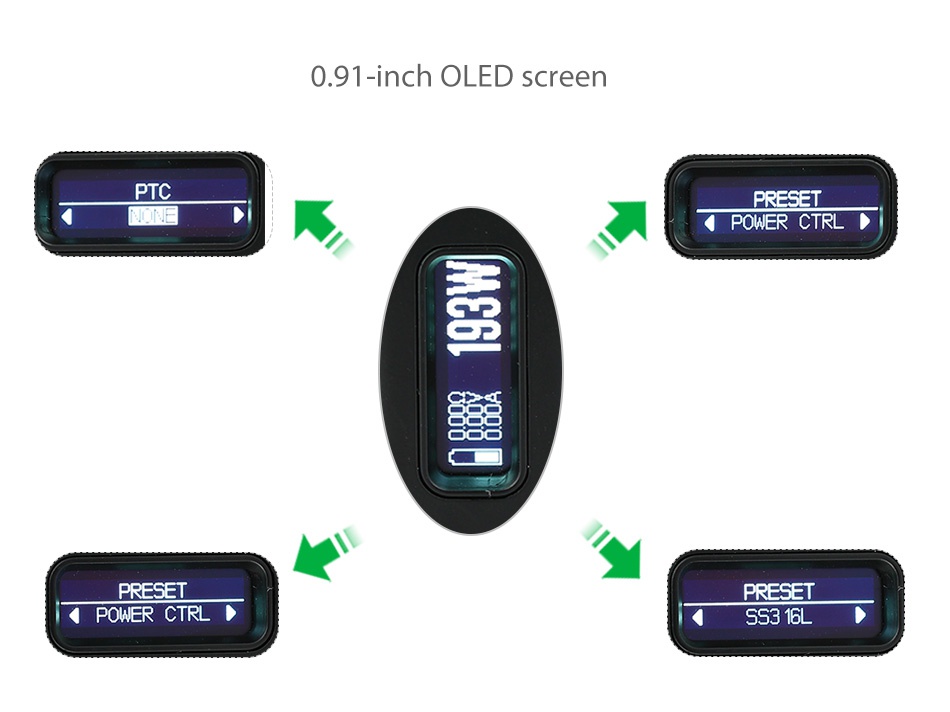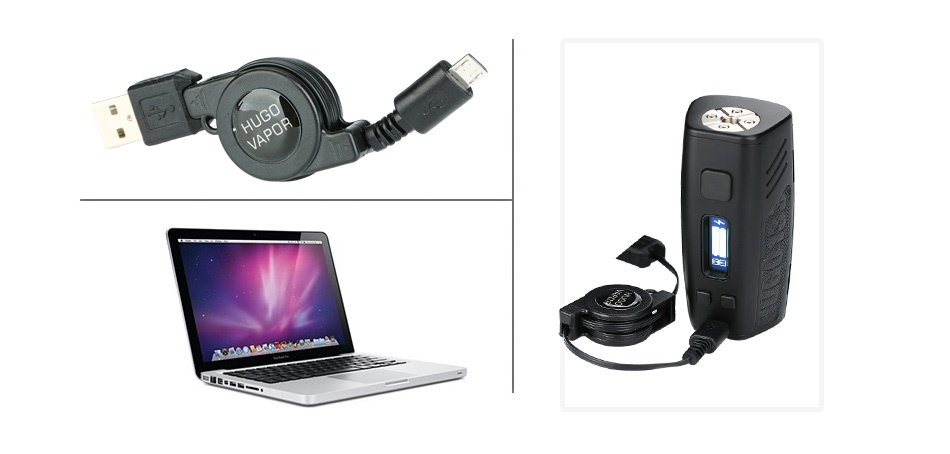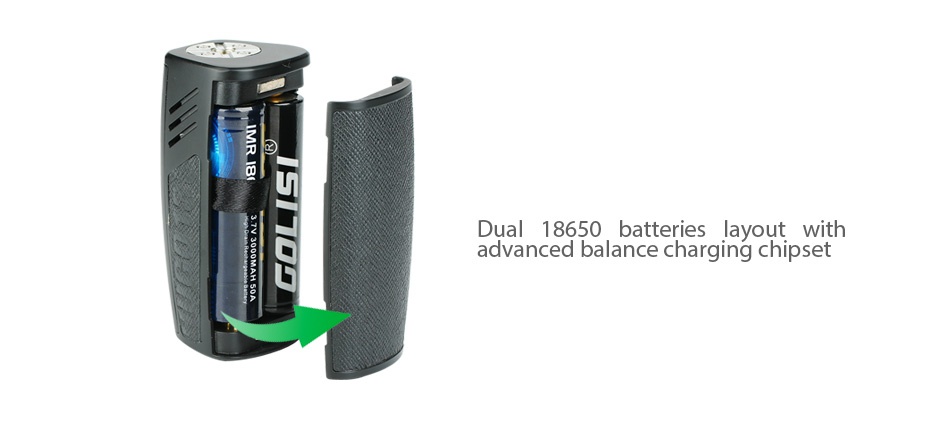 Operation Guide
Power on/off: Click the fire button 5 times within 3 seconds, the device will power on; repeat it to turn off it.
Mode Switch: Click on "fire button" 3 times continuously within 3 seconds while the device is on, then click "up" or "down" button to select "MODE" or "Screen". Click on "fire" button for mode confirmation.
Power lock: Hold UP and DOWN button in 3 seconds, the power can not be adjusted at this mode. Repeat it to unlock the power.
Resistance lock: Click on fire and down buttons together. Same operation for unlocking resistance.
Pure taste control: Click the fire button 2 times within 3 seconds, the display will show you mode-m1, m2, m3, m4, None, select by UP OR DOWN button, and click fire button to confirm adjusting, then double click fire to confirm MODE, NONE mode is without any changes.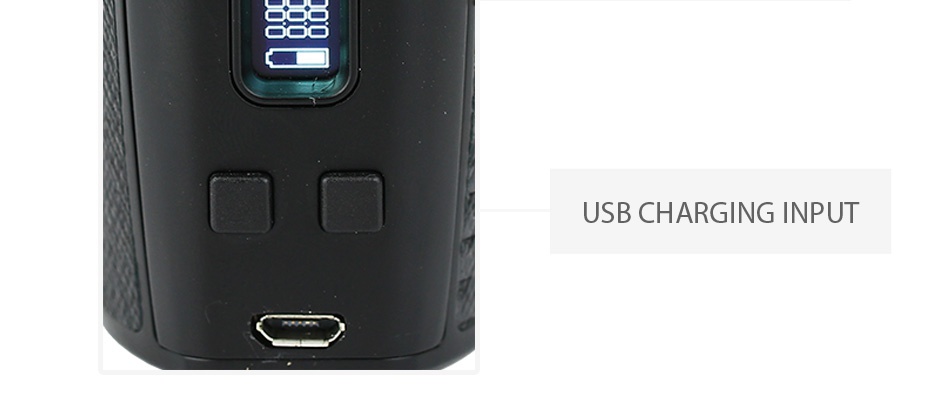 Guarantee
3 months for HUGO133 MOD. Please check Guarantee Policy.