About Hugo Vapor Boxer Rader V2 211W Box MOD
The Box Rader by Huge Vapor is a box mod with a maximum output of 211 watts. It has a good grip and a stable structure. To use this mod, you can use two 18650 batteries. The batteries can be replaced by following an easy process. Along with that, the Box Rader is offered with various color options.
211W Hugo Vapor Boxer Rader V2 Box MOD W/O Battery
Product Instructions
Parameters
Size: 84mm x 42mm x 40mm
Variable Wattage: 1-211W
Shell Material: High quality Nylon
Battery: 2 x 18650 batteries(not included)
Input Voltage: 5-8.4V
Output Voltage: 0.5-8.4V
Input Current: Max 30A
Output Current: Max 40A
Resistance: 0.06 Charging Current: 2A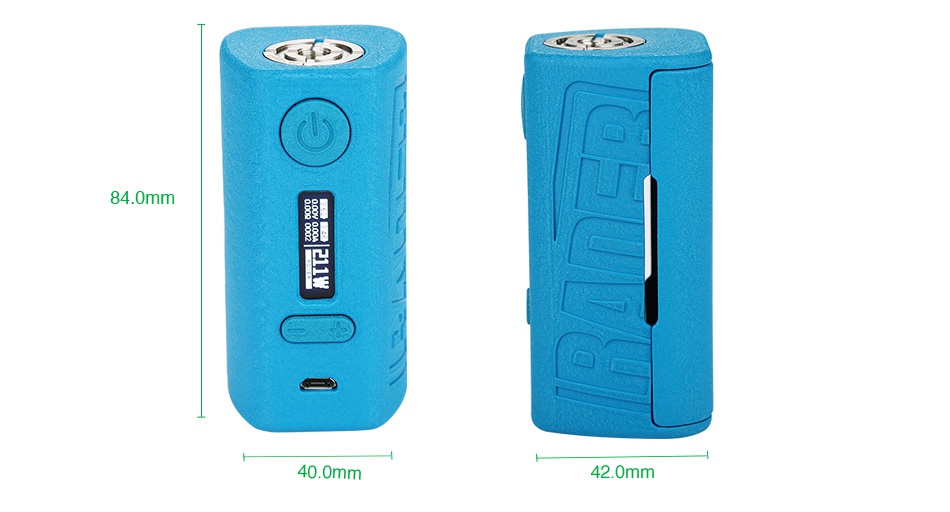 Hugo Vapor Boxer Rader V2 211W Box MOD contains
1 x Boxer Rader V2 Mod (no cells)
1 x USB Cable
1 x Manual
1 x Warranty Card
1 x Silicone Case
Simple packing. Customary Packing from the factory, the packing is subject to change without notice.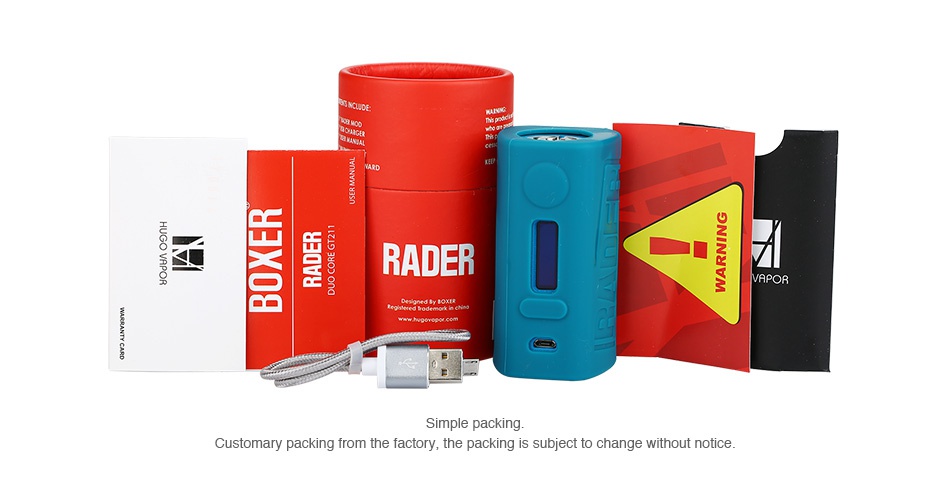 It doesn't come with 18650 battery, you shall buy it separately.
510 thread.
Features
Curve heating function
High quality nylon shell
DUO CORE GT211 chipset
The lightest dual-battery mod
Online upgrading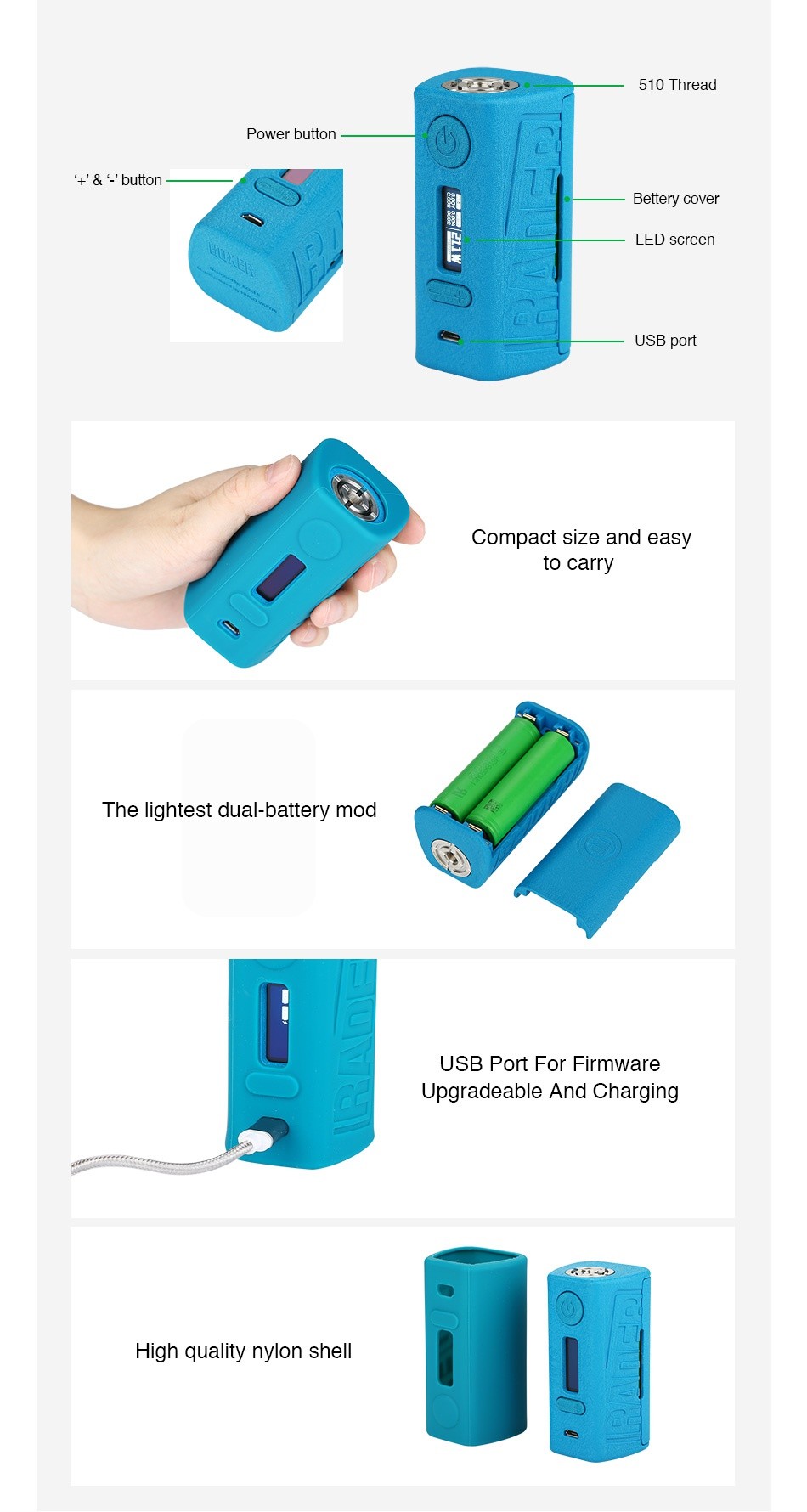 Operation Guide
Power on/off: Click the fire button 5 times within 3 seconds, the device will power on; repeat it to turn off it.
Mode Switch: Click on "fire button" 3 times continuously within 3 seconds while the device is on, then click "+" or "-" button to switch. Click on "fire" button for mode confirmation.
Wattage Lock: Press "+" and "-" together ad hold for 3 seconds.
Resistance lock: Click on "fire" and "-" buttons together. Same operation for unlocking resistance.
Stealth Mode: Press "fire" and "+" at the same time.
Guarantee
3 months for Boxer Rader MOD. Please check Guarantee Policy.