About ENCOM TNT80W 26650 VW Box MOD
A classic box mod, the ENCOM TNT80W 26650 VW Box Mod will give you everything you need in a vape. The box mod is made out of durable aluminum material that houses an ultra-powerful, long-lasting 26650 battery that is capable of delivering 5000 mAh of power. The back cover is magnetic and easy to remove for simple changing of batteries. The 510 spring-loaded thread allows for you to effortlessly put on any tank of your choosing. The ENCOM box mod runs between 7 and 80 watts.
Powered by a powerful and long-lasting 26650 battery, the ENCOM TNT80W is a vape that can keep you going for hours without needing a charge. The vape is made from hard-wearing aluminum and allows you to fire it between 7 and 80 watts. The large firing pin makes it easy to find and turn on without looking, while the two additional buttons let you change the settings and then view them easily on the included screen. The compact size of the ENCOM TNT80W allows for easy toting to and fro.
ENCOM TNT80W 26650 VW Box MOD W/O Battery comes with a USA made chip which can support 26650 batteries and 80W wattage. 6 colors for option.
Parameters
Size (H x L x W): 93mm x 43mm x 30mm
Materials: Aluminum
Output Wattage: 7W - 80W
Resistance Range: 0.2ohm - 3.0ohm
Thread: 510 Threaded
ENCOM TNT80W 26650 VW Box MOD contains
1 x TNT 80W MOD
1 x Micro USB cable
1 x Manual
Simple packing. Customary packing from the factory, the packing is subject to change without notice.
Detailed Instructions
Features
1. Compact size for convenient carry
2. Support 26650 battery with exceptional battery life (No battery included)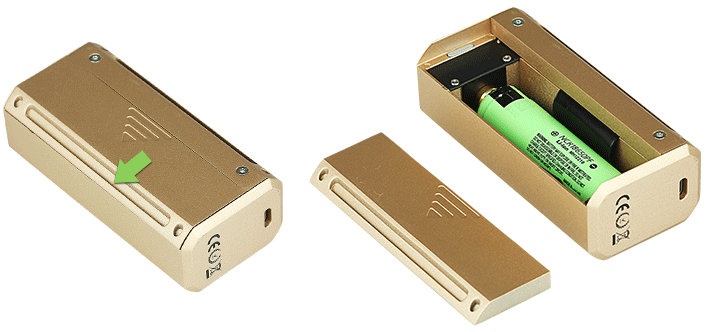 3. Stable, true power USA made chip
4. Easily removable magnetic back cover to replace battery
5. 2 charging methods: Micro USB charger port; replaceable 26650 battery
6. Variable wattage: 7 to 80W

suitable resistance: 0.2- 3.0ohm
Operation Guide
How to Use
1. Please open the back cover of TNT 80W and install a 26650 batteryin the tube (following the "+" "-")
2. Put the back cover back.
3. Connect the atomizer to the device clockwise.
4. Click power button 5 times within 2s to open the mod and boot screen will show.
5. You can adjust the wattage byclicking 2 small buttons.
6. Press the power button and vape.
7. If the LED screen shows low power, please charge the battery.


Order Tips
No 26650 batteries included. You shall purchase separately.
510 threaded.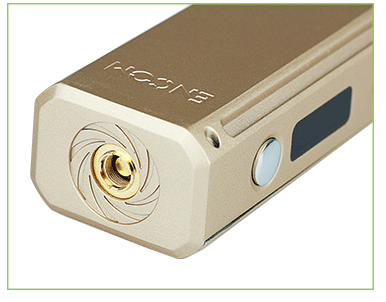 Guarantee
Please check Guarantee Policy.
Guarantee period: 6 months for the MOD.
Safety(+)efficiency