About Arctic Dolphin Amber Stabilized Wood Squonk MOD
Created in the year 2002, Arctic Dolphin is a company that is constantly innovating their practices and products to bring their customers the best on the market. With hundreds of employees who all specialize in manufacturing and production quality, they have quickly become a trusted brand that many e-cigarette companies turn to when looking for new products. Arctic Dolphin creates and distributes everything from squonk mods to box mods, from RDAs to RTAs, from atomizers to drip tips alike.
Get a more natural look for your vape with the Arctic Dolphin Amber BF MOD. The mod features a wood grain style that gives it a unique appearance straight off the bat. This wood box mod runs off of an 18650 battery that is designed to give you plenty of power all day long. It has a top fire button that makes it more natural for you to press no matter how you're holding it. The squeeze bottle is made from food-grade silicone to ensure your safety.
Specification
Parameters
Size: 83*50*28mm
Material: Stabilized wood
Squeeze Bottle: Silicone
Bottle Capacity: 7ml
Batteries Type: 1 x 18650 battery (not included)
Thread: 510 thread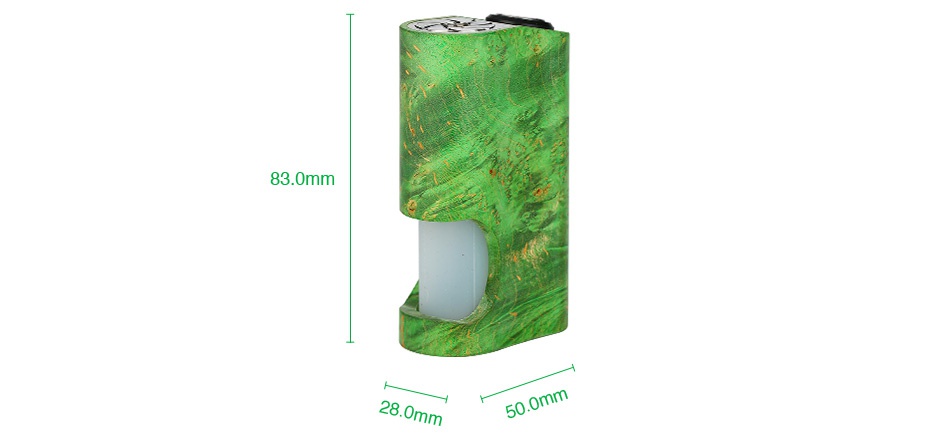 Feature
High-end stabilized wood construction
Powerful MOD by single 18650 battery
Comfortable top fire button
7ml food grade silicone squeeze bottle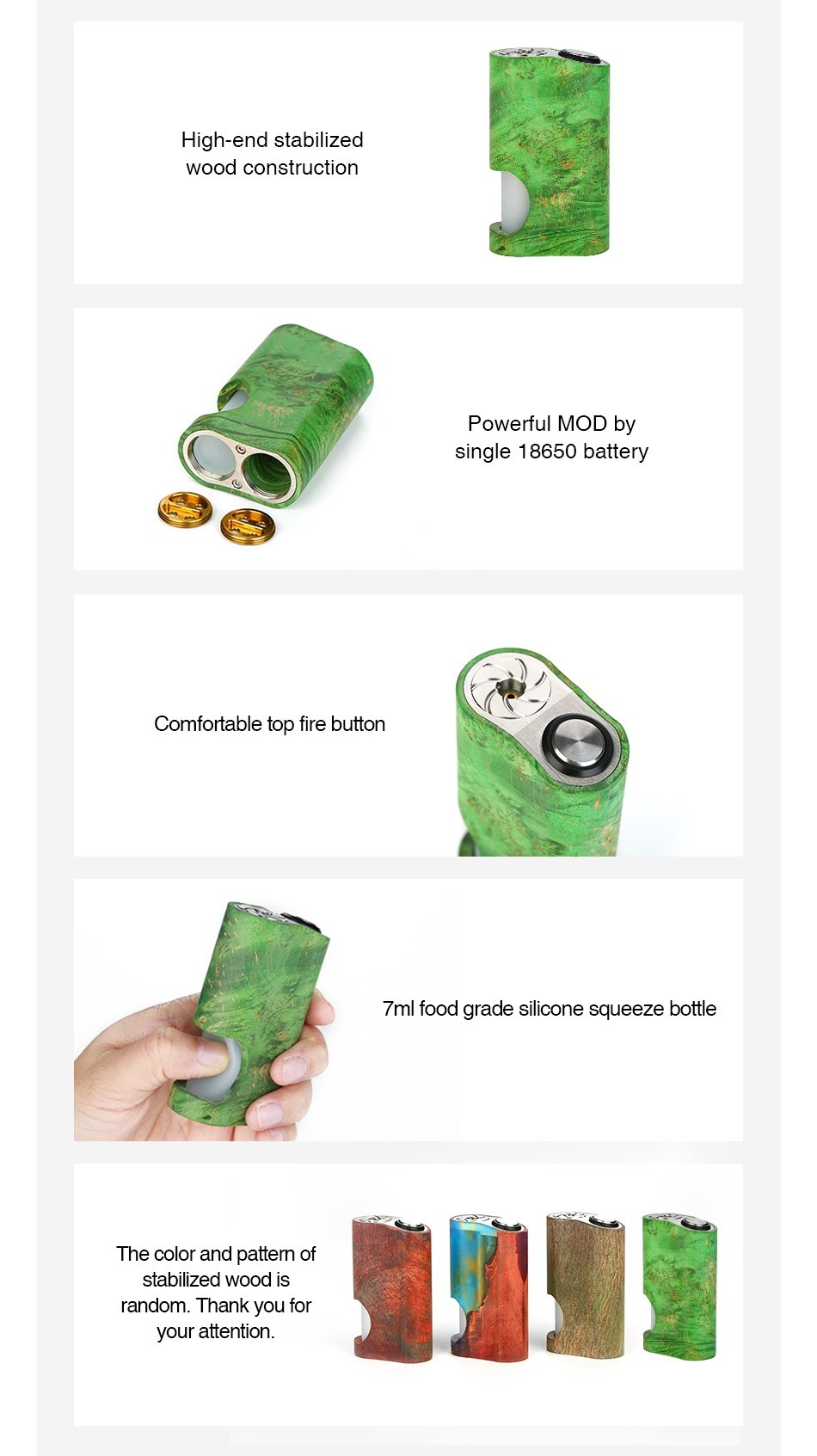 Packing
Arctic Dolphin Amber Stabilized Wood Squonk MOD contains
1 x Arctic Dolphin Amber Stabilized Wood Squonk MOD
1 x User Manual
Simple packing. Customary packing from the factory, the packing is subject to change without notice.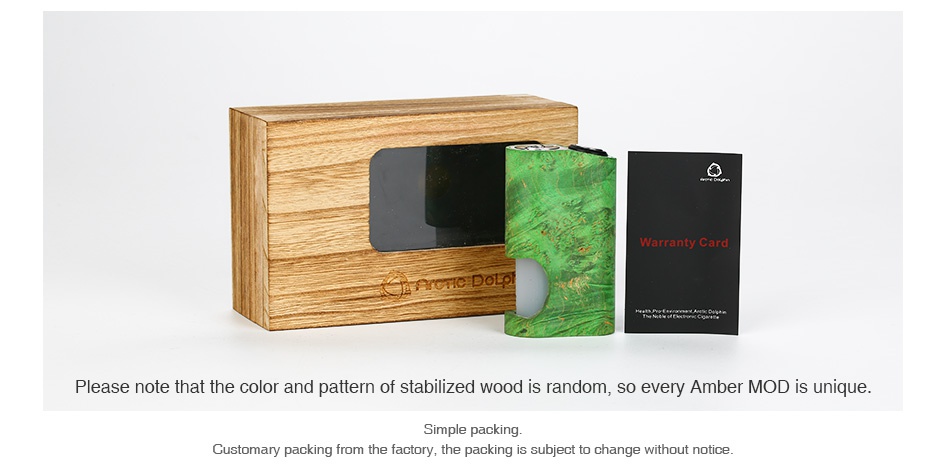 Order Tips
Please note that the color and pattern of stabilized wood is random, so every Amber MOD is unique.
510 thread.
It doesn't come with 18650 battery, please buy it separately.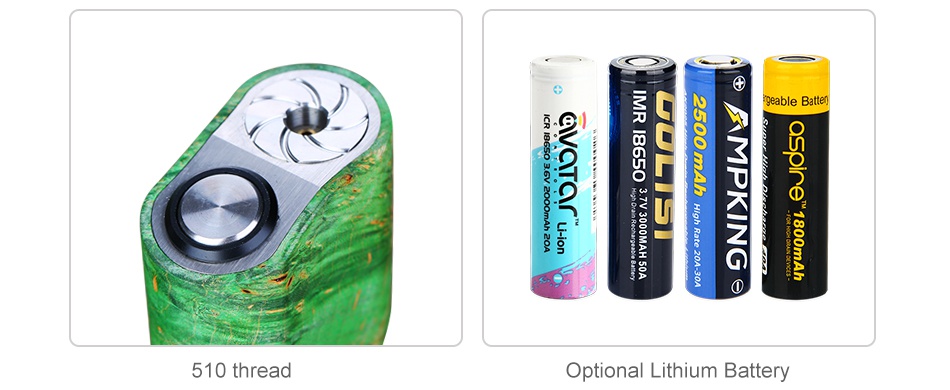 Guarantee
3 months for Amber MOD. Please check guarantee policy.