About IJOY MAXO 315W QUAD 18650 TC BOX MOD
iJOY is a company that is known for the great quality electronic cigarettes and e-cig gears that it produces. It is the first company to have introduced the Taste Control features into the market. The brand has created a great combination with the box MODs of 200W from Asolo along with the ACME tanks to create a long lasting and great experience in vaping.
MAXO by IJOY is an amazing tank series and high wattage box that includes MAXO Zenith VV BOX Mod, 315W MAXO Quad 18650 TC Box Mod, and MAXO V12 Subohm tank. With 315 MAXO Quad being the first Quad 18650 box mod, it will provide a longer duration in vaping. It comes powered by 4 x 18650 batteries allowing the MAXO Mod to reach a max output of 315W.
315W IJOY MAXO QUAD 18650 TC BOX MOD W/O Battery
Product Instructions
Parameters
Size: 64mm (L) x 41mm (W) x 89mm (H)
Output Wattage: 5 - 315W
Output Voltage: 1 - 9V
Output Current: 1 - 50A
Temp range: 300 - 600F/ 150 - 315C
Coil range: 0.06 - 3ohm
Mode: VW/Ti/Ni/SS and special User mode
Screen size: 0.91" OLED
Battery: 4 x 18650 batteries (not included)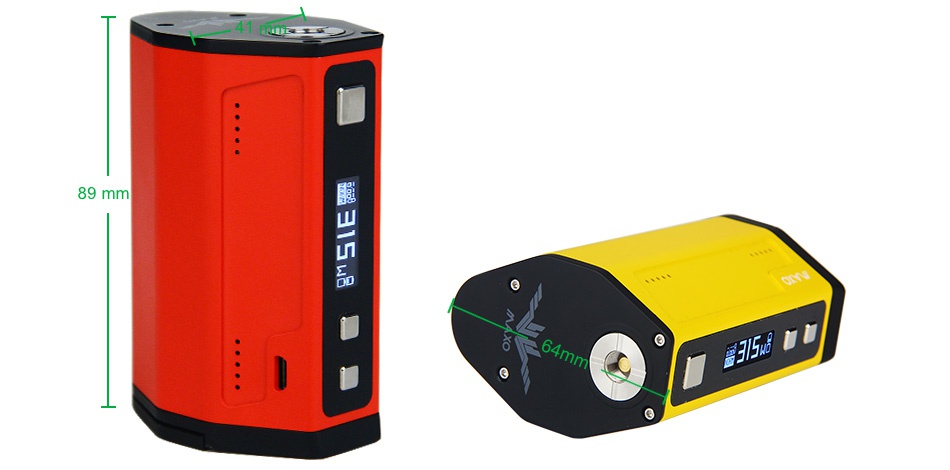 IJOY MAXO 315W QUAD 18650 TC BOX MOD contains
1 x IJOY MAXO Box MOD
1 x USB cable
10 x Leather stickers
1 x Manual
1 x Warranty card
Simple packing. Customary packing from the factory, the packing is subject to change without notice.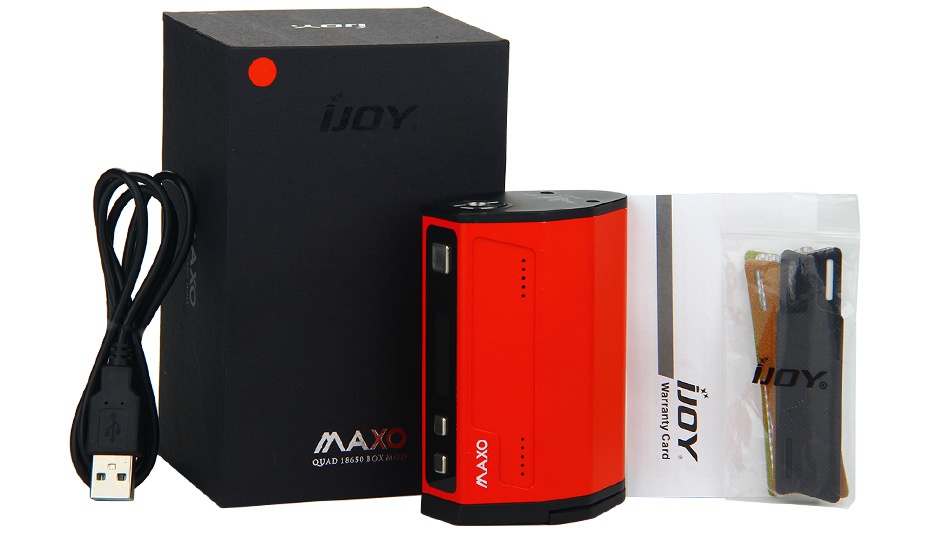 510 threaded
It doesn't include batteries. You can buy 18650 batteries separately.
You can download certificates: CE.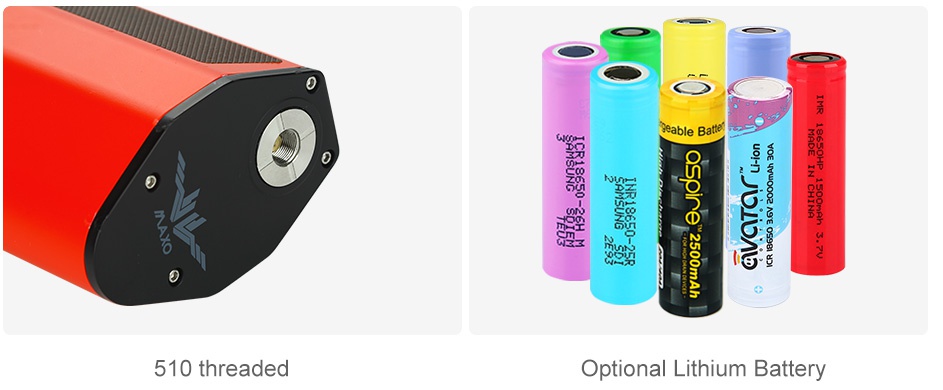 Features
The first quad 18650 BOX MOD (two 18650 also work)
Longer life-span
Ergonomic design
Customizable appearance
Firmware upgradable
Cool GUI
SS thread and spring connector
Big fire button
Operation Guide
1. Power on/off: Press the fire button 5 times in quick succession to turn the device on and off.
2. Vaping: While the device is power on, just keep pressing the fire button to vape.
3. Menu: Press the fire button 3 times in 2s to enter the menu while the device on, then you will go to the operation menu, +/- button do menu moves, fire button to confirm.
4. Temp Mode (Ni/Ti/SS): Press + and - button to increase and decrease, fire button to confirm, then you can adjust temp or wattage.
5. VW Mode: You can adjust the wattage from 5W to 315W by pressing the regulatory buttons, +increase and - to decrease.
6. Setup mode: When enter to this mode, the screen display Norm/Hard/Soft/User. User mode allows users to customize working waveband.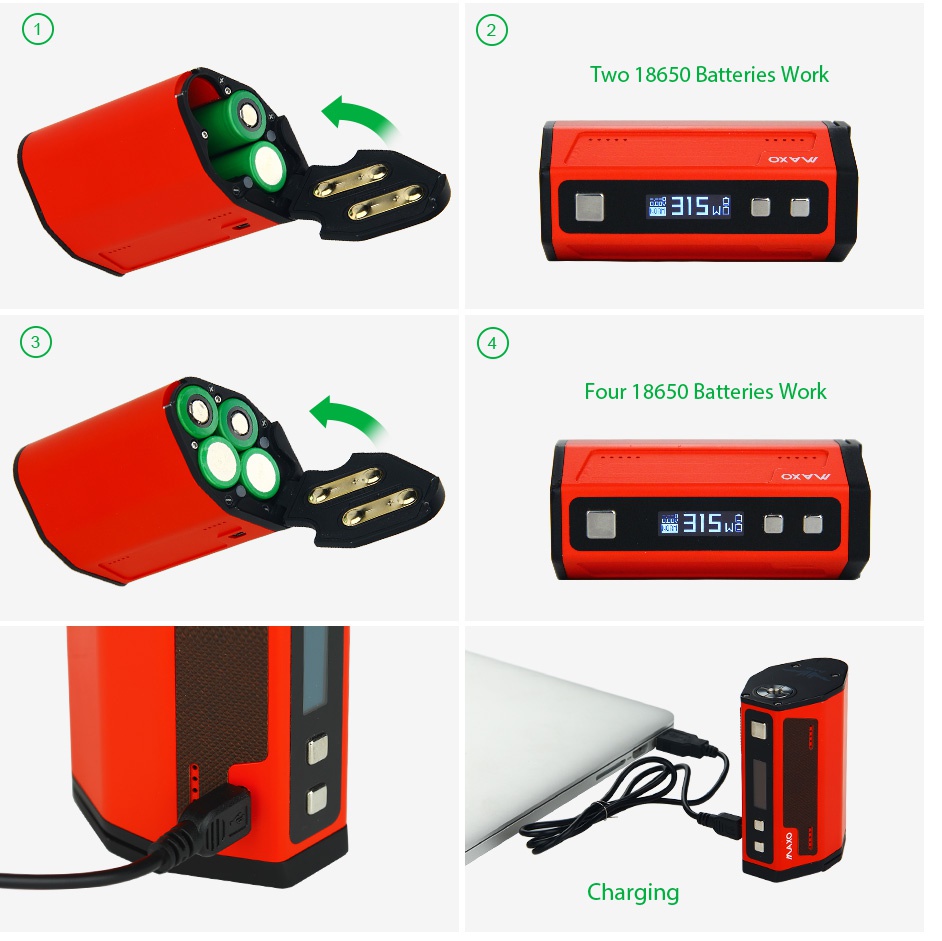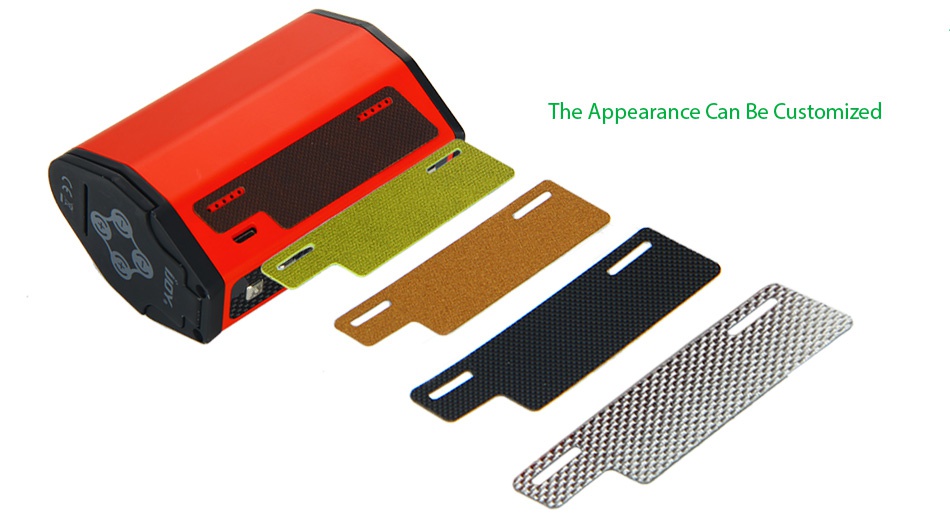 Guarantee
3 months for the IJOY Maxo MOD. Please check guarantee policy.
Safety(+Efficiency(+)Tech
Us Sales Record