About IJOY Katana Subohm Tank 2ml/5.5ml
iJOY is a company that is known for the great quality electronic cigarettes and e-cig gears that it produces. It is the first company to have introduced the Taste Control features into the market. The brand has created a great combination with the box MODs of 200W from Asolo along with the ACME tanks to create a long lasting and great experience in vaping.
the iJOY Katana is a very compact and streamlined device that is great to hold inside your hand. The Katana Kit is a device that has assembled the many features of the box MOD into the convenient shape of a stick while providing the experience that you would get if you were to use a mech MOD. The Katana makes use of the IWEPAL chip which is capable of giving you a number of different vaping modes. These include the temp mode, bypass mode, pmode, MTL, power mode and pod mode. The Katana has a built-in battery of 3000mAH with a maximum power output of 81W along with the availability of quick charging and fast ignition features. The OLED display which is of the size 0.96inch has been installed in this device to provide you with the essential information that you would need regarding your device while also giving you a huge capacity subohm tank and iJOY coil to help you with the production of great tasting voluminous clouds.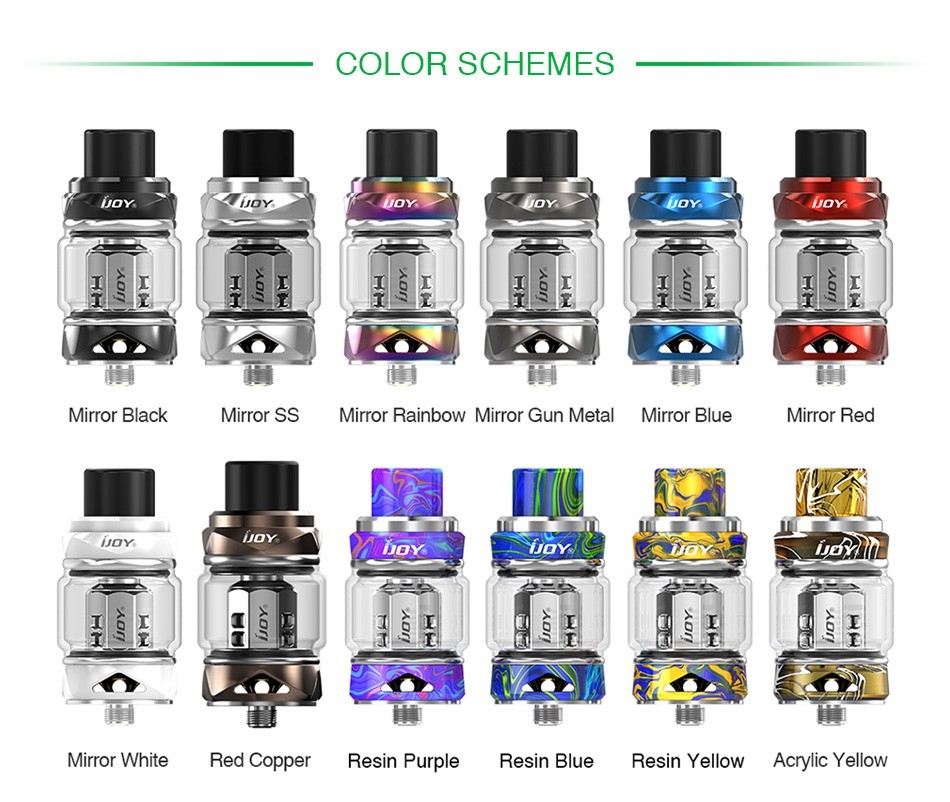 Specifications
Parameters
Size: 28 x 57.7mm
Coil Resistance: KM1 Coil 0.2ohm, 40-80W
DM-M2 Coil 0.15ohm, 40-80W
DM-M3 Coil 0.13ohm, 50-90W
Capacity: 5.5ml(Standard Edition)/2ml(TPD Edition)
Drip tip: 810
Thread: 510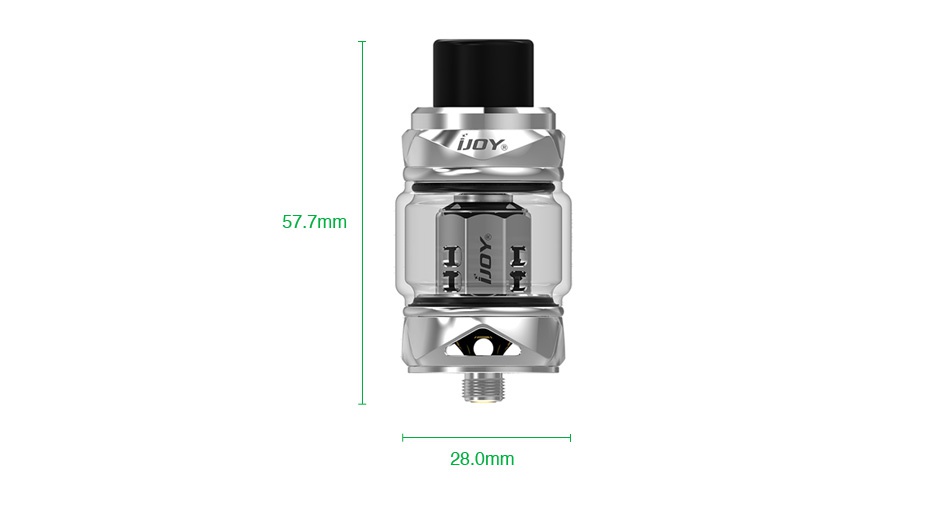 Features
Balanced triangular adjustable bottom airflow system
Compatible with KM1, DM-M2, DM-M3 mesh coils with natural fiber cotton
Excellent subohm tank with modern streamline design
Convenient slide-n-fill top cap design without leakage
Optimal 5.5ml large juice capacity with easy top refill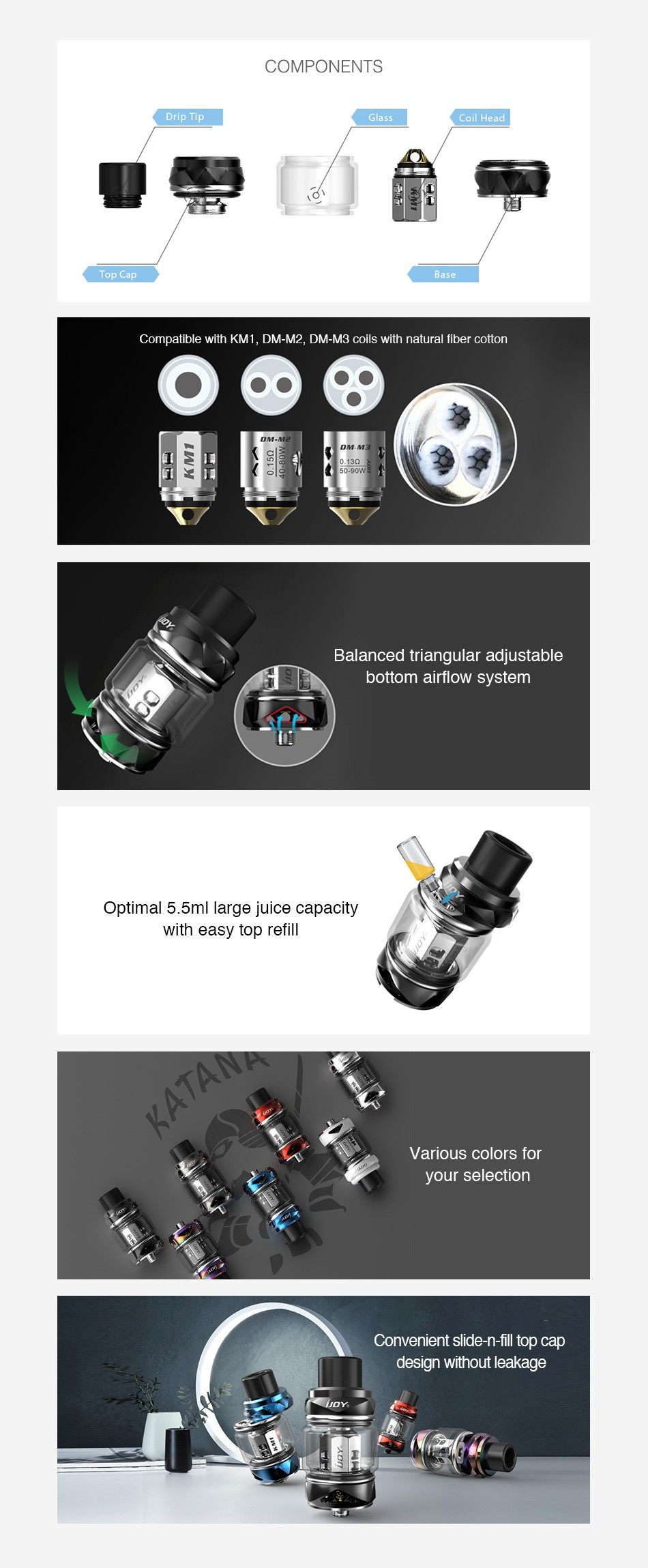 Packing List
IJOY Katana Subohm Tank 2ml/5.5ml contains
1x Katana Subohm Tank
1x KM1 Mesh Coil 0.2ohm (40-80W Pre-installed)
1x DM-M3 Mesh Coil 0.13ohm (50-90W)
1x Replacement Glass 4ml
1x Tool pack
1x Manual
1x Warranty Card
Simple packing. Customary Packing from the factory, the packing is subject to change without notice.
Order Tips
510 thread.
Empty tank. You can select the vape juice here.
The IJOY Katana 81W TC Kit and IJOY Katana 81W TC MOD is also in VapeNico.
The Katana Tank is also compatible with IJOY Katana/Diamond/Captain X3 Replacement Coil.