About IJOY X3-RBA Deck for Captain/Avenger/Katana
iJOY is a company that is known for the great quality electronic cigarettes and e-cig gears that it produces. It is the first company to have introduced the Taste Control features into the market. The brand has created a great combination with the box MODs of 200W from Asolo along with the ACME tanks to create a long lasting and great experience in vaping.
IJOY's Avenger is an amazing subohm tank that comes with different coils like X3-Mesh and X3-C1S coil for bringing you the purest flavors and dense vapor productions. It comes with a 3.2ml e-juice capacity as well as a 25mm diameter. It has an extra bubble glass tube which allows the user to expand the capacity to 4.7ml.
The IJOY X3-RBA Deck will help you to transfer your Avenger/Captain/Katana to an RTA tank. It meets different needs for DIY lovers.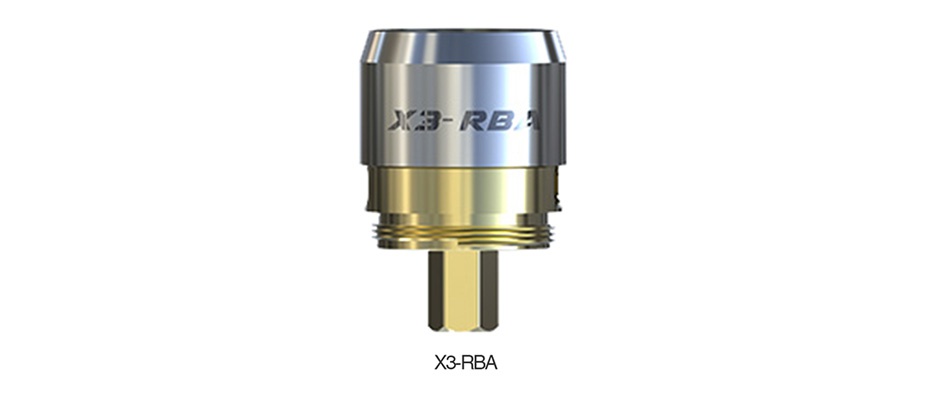 Packing List
IJOY X3-RBA Deck for Captain/Avenger/Katana contains
1x IJOY X3-RBA Deck for Captain/Avenger/Katana
Simple packing. Customary packing from the factory, the packing is subject to change without notice.
Order Tips
It is designed for Avenger Tank/Captain X3S/Captain X3/Katana Tank..
You can select Wire, Wick & Tool for easy building.