About IJOY ELF MTL Tank 2ml
iJOY is a company that is known for the great quality electronic cigarettes and e-cig gears that it produces. It is the first company to have introduced the Taste Control features into the market. The brand has created a great combination with the box MODs of 200W from Asolo along with the ACME tanks to create a long lasting and great experience in vaping.
ELF by IJOY is a special mouth to lung tank which is not just compact but it is also capable of holding up to 2ml e-juice capacity. It comes with a 2 in 1 design of coil and chimney, a unique drip tip, and an accurate pinpoint airflow control. It comes with a pre-installed 0.7 ohm coil as well as a spare 0.5 ohm coil which gives it the power to bring the most original flavor of any e-juice.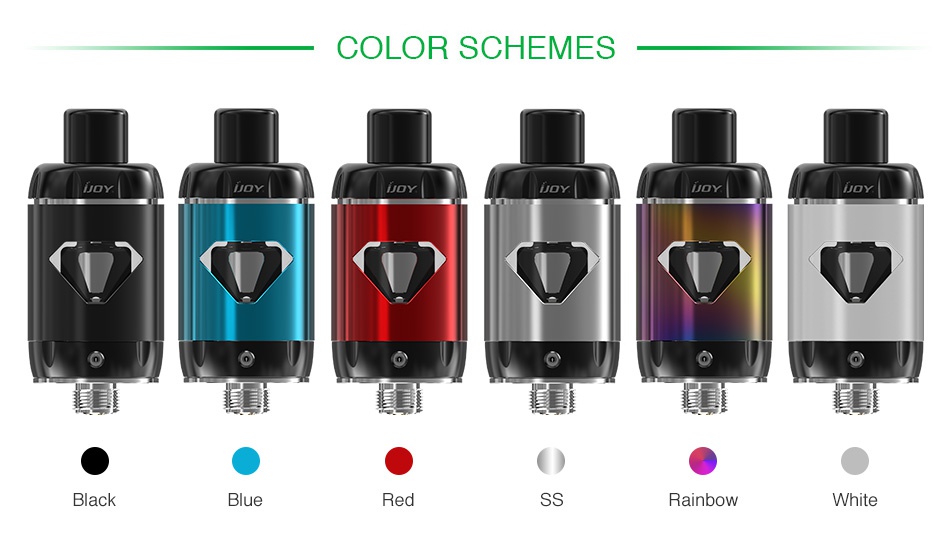 Specifications
Size: 20 x 45.2mm
Capacity: 2ml
Coil: 1.0ohm ELF MTL Mesh Coil (6-12W/2.8-3.4V; Best 10W/3.3V)
1.6ohm ELF MTL Ceramic Coil (7-13W/3.3-4.0V; Best 8W/3.8V)
Thread: 510 thread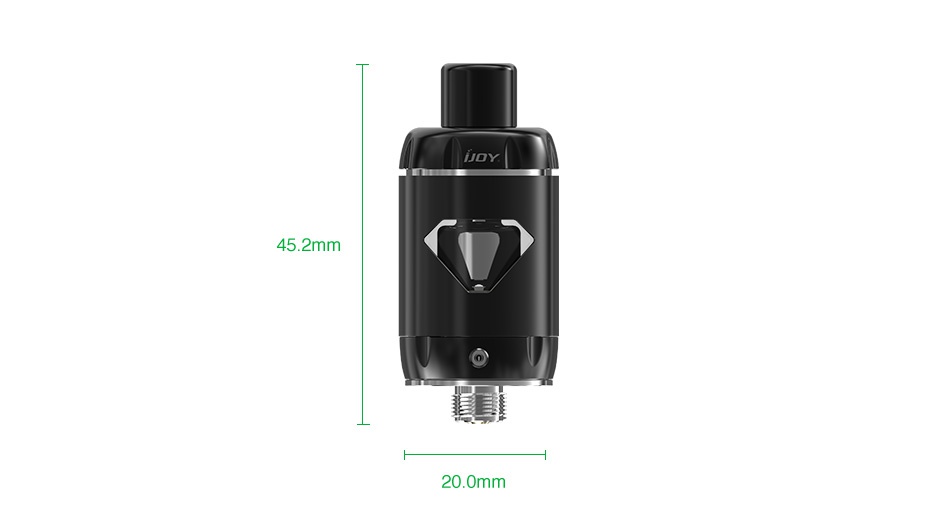 Features
Innovative MTL tank with small size
5-Level adjustable airflow
Unthreaded ceramic coil & powerful mesh coil
Perfectly restore different concentrations of Nic salt
Great for 50/50 E-juice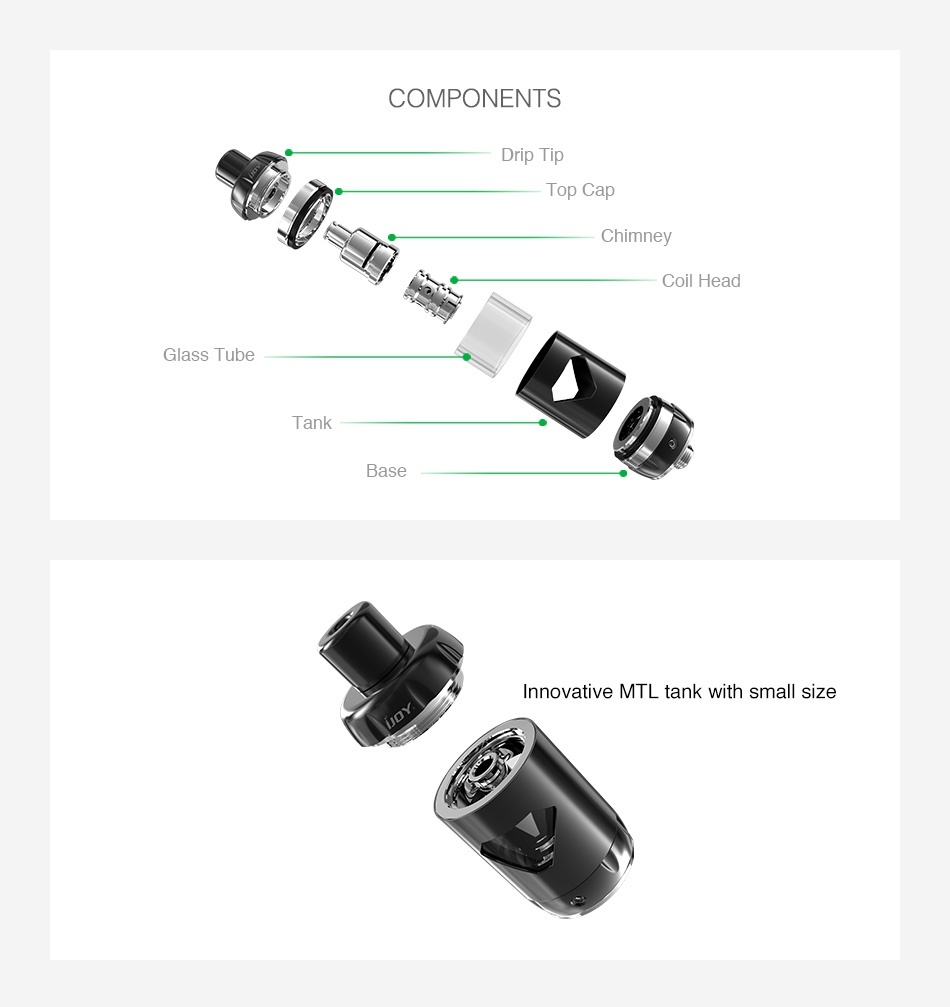 Packing List
IJOY ELF MTL Tank 2ml contains
1x IJOY ELF MTL Tank
1x 1.0ohm ELF MTL Mesh Coil
1x 1.6ohm ELF MTL Ceramic Coil
1x Warranty Card
Simple packing. Customary packing from the factory, the packing is subject to change without notice.
Order Tips
510 thread.
You can select the vape juice here.