About IJOY AI Pod 2ml 3pcs
iJOY is a company that is known for the great quality electronic cigarettes and e-cig gears that it produces. It is the first company to have introduced the Taste Control features into the market. The brand has created a great combination with the box MODs of 200W from Asolo along with the ACME tanks to create a long lasting and great experience in vaping.
The new IJOY AI Pod Kit is a special model launched by IJOY. It comes in a compact size and has a comfortable feeling to it. This special kit comes with a 450mAh built-in battery and it also has a 2ml refillable tank. If you want to experience the best vaping flavors, then IJOY AI kit is the perfect fit for you. This kit adopts the advanced IWEPAL control chip that gives not only decent stable output but circuit protection as well.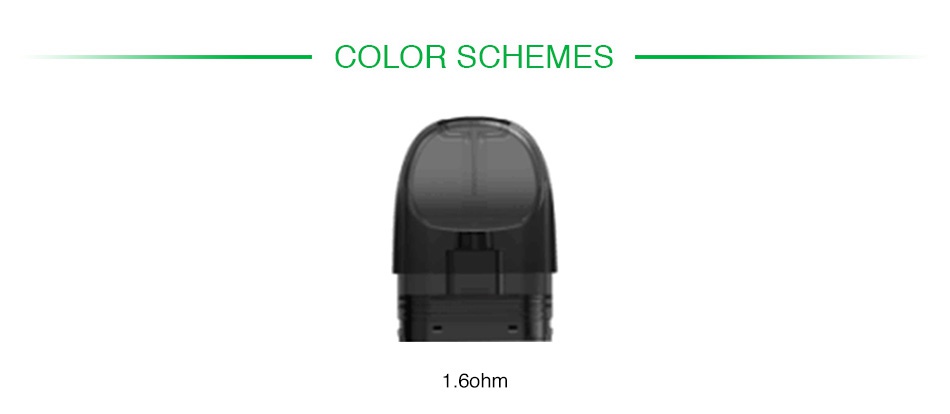 Specifications
Parameter
Quantity: 3pcs/pack
E-Juice Capacity: 2ml
Resistance: 1.6ohm
Packing List
IJOY AI Pod 2ml 3pcs contains
Simple packing. Customary packing from the factory, the packing is subject to change without notice.
Order Tips
Empty tank. You can select the E-liquids here.
It is designed for IJOY AI Pod Kit.