About IJOY COMBO SRDA Coil 3pcs
iJOY is a company that is known for the great quality electronic cigarettes and e-cig gears that it produces. It is the first company to have introduced the Taste Control features into the market. The brand has created a great combination with the box MODs of 200W from Asolo along with the ACME tanks to create a long lasting and great experience in vaping.
COMBO RDTA by IJOY is an exquisite product that comes with an interchangeable gold plated decks as well as pre-made coils. It allows the user to use 7 coils or decks along with COMBO RDTA. It comes with the optional RDA Base which allows the COMBO to be assembled into the RDA. This will give you a RDA/Tank/RTA/Atomizer.
Specification
Parameters
Coil Resistance: 0.1ohm/0.13ohm
Quantity: 3pcs/pack
Packing
IJOY COMBO SRDA Coil 3pcs contains
1x IJOY COMBO SRDA Coil 3pcs
Simple packing. Customary packing from the factory, the packing is subject to change without notice.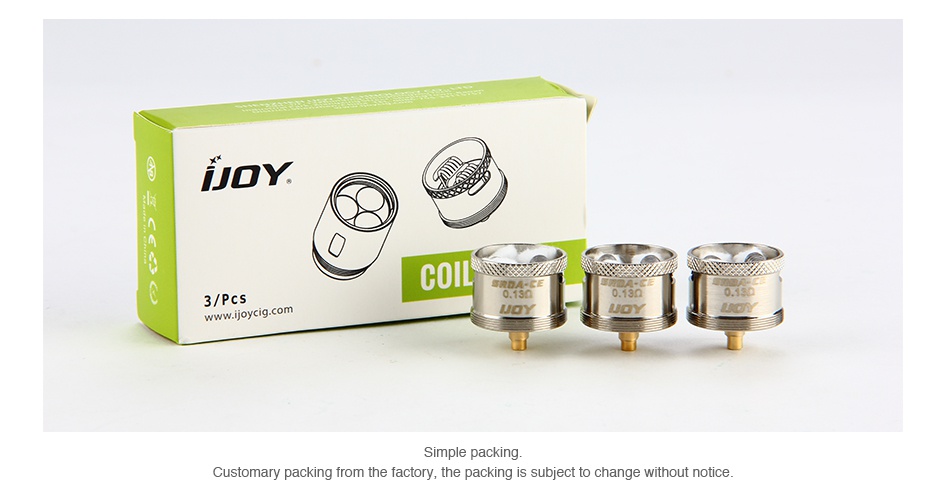 Order Tips
It is for IJOY COMBO SRDA.