About IJOY CAPO 100W 20700 Squonker Kit
iJOY is a company that is known for the great quality electronic cigarettes and e-cig gears that it produces. It is the first company to have introduced the Taste Control features into the market. The brand has created a great combination with the box MODs of 200W from Asolo along with the ACME tanks to create a long lasting and great experience in vaping.
IJOY's CAPO is one of the first few 21700 box MODs that have hit the market. It is also compatible with the 18650 as well as 20700 cell adapters. It comes with support for max 100W output as well as the advanced control function for controlling temperature. The Capo kit is capable of delivering the smoothest flavors and airflow with its compact size.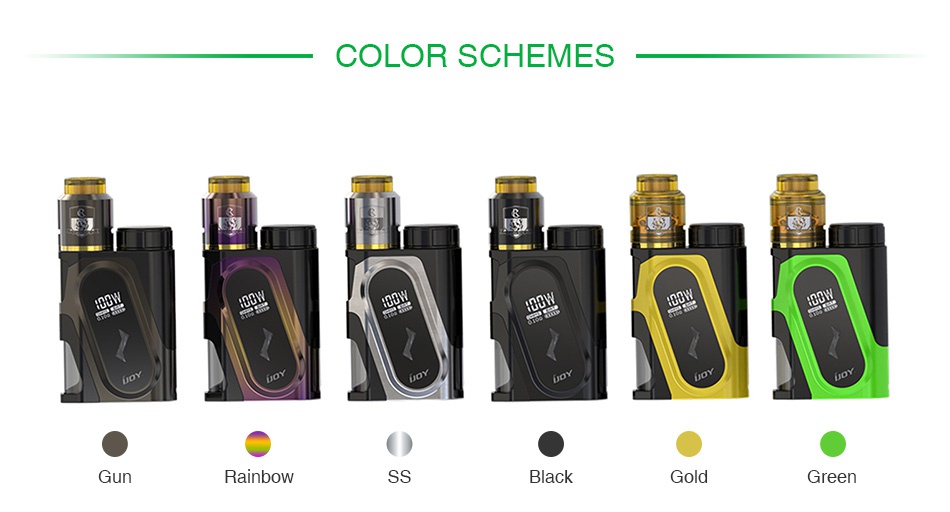 Specification
Parameters
Size: 78.2mm (Height) x 52.3mm (Width) x 30mm (Thickness) x 25mm (Diameter)
Tank capacity: 9ml
Max wattage: 100W
Resistance range: 0.05 - 3.0 ohm
Suitable tank: no overhang with 26 mm tanks
Battery type:
high-rate 21700 battery (continuous discharge current≥40A, NOT included)
high-rate 20700 battery (continuous discharge current≥40A, NOT included)
high-rate 18650 battery with adapter (continuous discharge current≥25A,NOT included)
Thread: 510 thread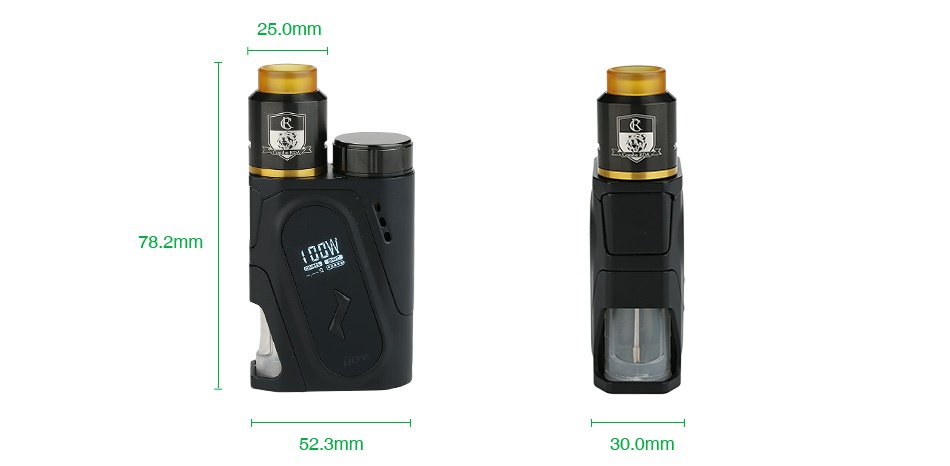 Feature
The first 20700 Squonk MOD with 100W output
Also compatible with 21700/18650 cell
Top battery slot and big fire button
Easy build double gold-plated Triangle deck

Packing
IJOY CAPO 100W 20700 Squonker Kit contains
1x IJOY CAPO SQUONK BOX MOD
1x 18650 Adapter
1x COMBO RDA Triangle
1x Squonk Bottle
1x Accessory bag
1x USB Cable
1x Manual
1x Warranty Card
Simple packing. Customary Packing from the factory, the packing is subject to change without notice.
Order Tips
You can select the vape juice here.
No battery included.You can buy 21700/20700/18650 battery separately. The adapter isincluded.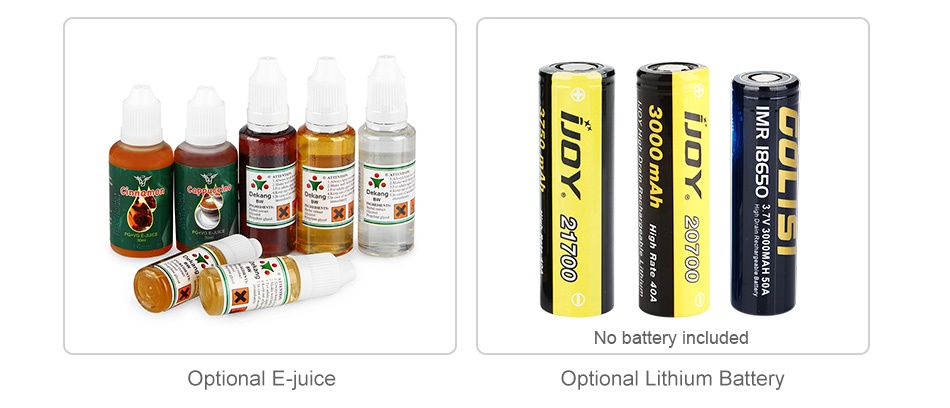 Guarantee
3 months for CAPO Squonker MOD. Please check Guarantee Policy.