About Geekvape Lumi Subohm Tank 2ml/4ml
The Geek Vape has been designed for DIY users. Users need to purchase Clapton wire, cotton and twisted wire. The Geek Vape works well with the Griffin GTA, Tsunami RDA, Avocado Genesis RTA. In the RBA world, the Geek Vape has a high level of importance.
The Geekvape Lumi is a real treat for the flavor aficionados, as it features a transparent polycarbonate main body which is made to food grade standards. Its connector is a 24 mm diameter, and comes in either a 2ml tank capacity of 4ml tank capacity. The unique bit is its use of the Supermesh coil system, which is non-replaceable and increases the surface area of its heating element, giving a denser vapor and more flavor in a shorter time. With its adjustable air inlet and convenient top filling port, the Geekvape Lumi is just what you need to vape like a pro.
Color Schemes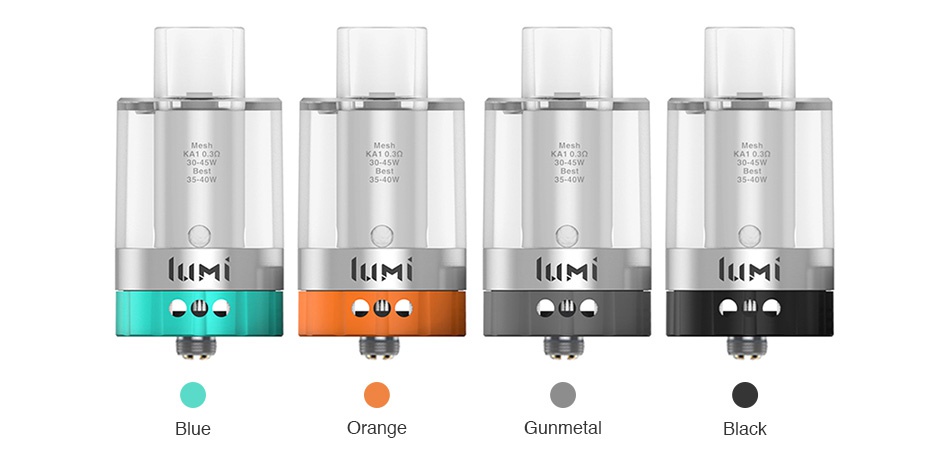 Specifications
Parameter
Size: 24 x 44.3mm (4ml)/24 x 34.8mm (2ml)
Capacity: 4ml/2ml
Coil Type: Built-in Non-replaceable Supercoil 0.3ohm KA1 Mesh (30-45W, Best 35-40W)
Thread: 510 thread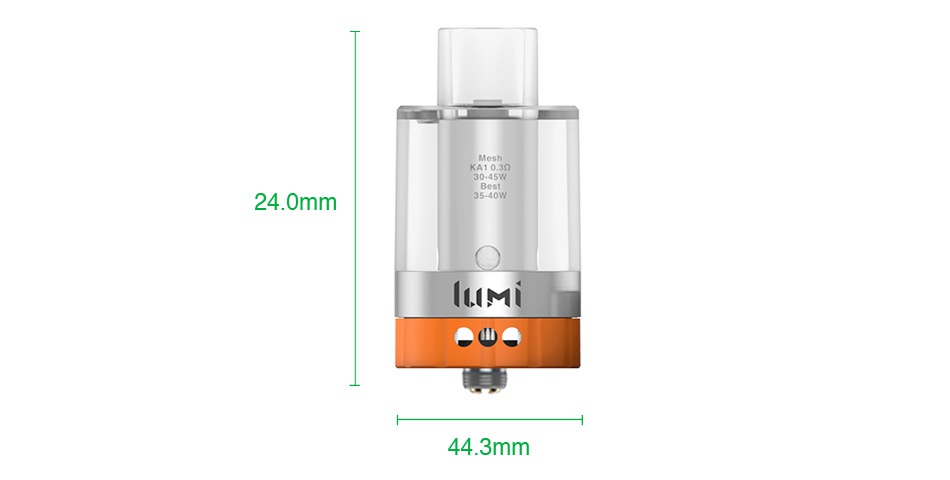 Features
Innovative pre-coiled Lumi tank
Non-replaceable Supermesh coil system
Clear polycarbonate atomizer
Top refill and bottom airflow
Optional 2ml/4ml e-juice capacity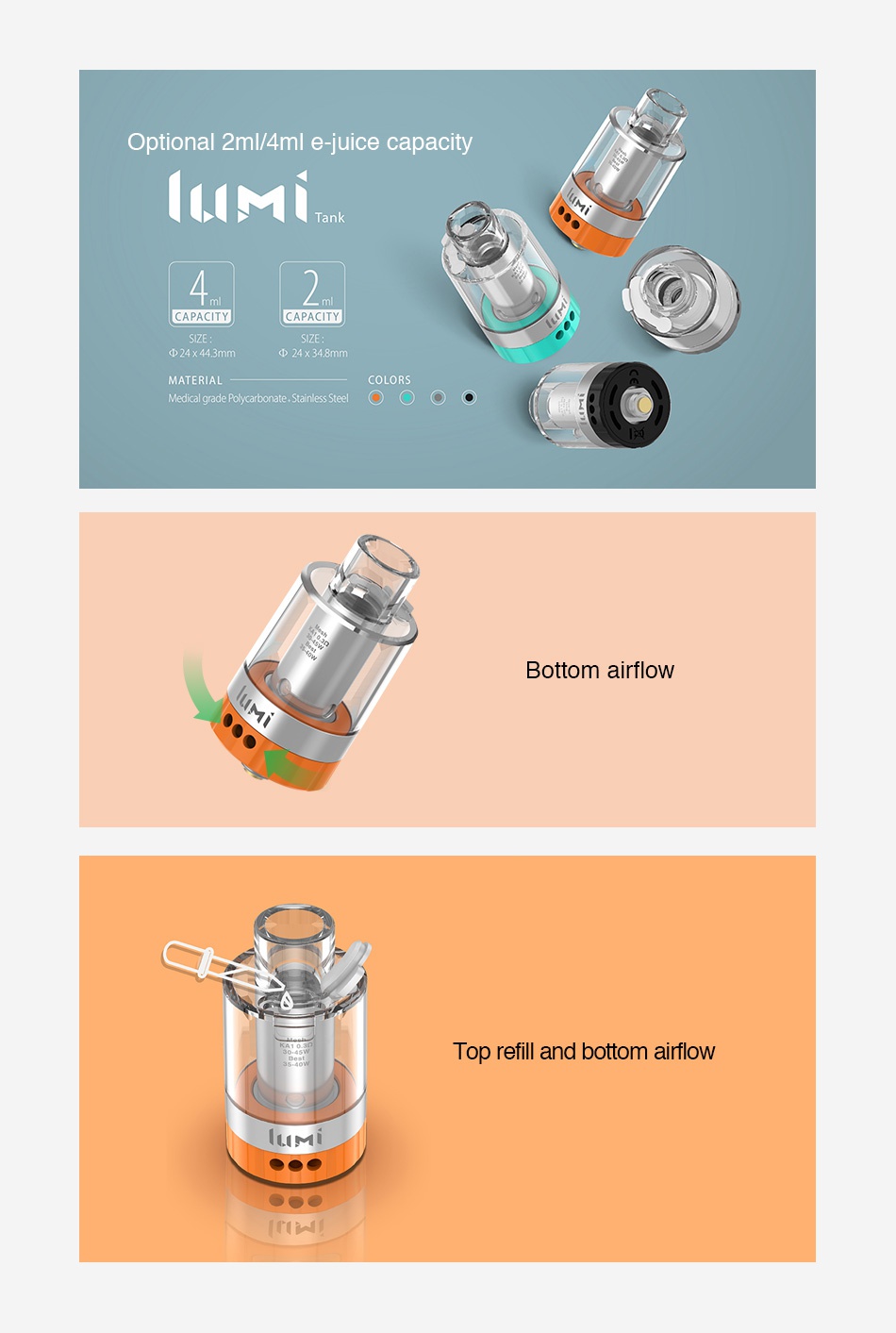 Packing List
4ml TPD/Standard Edition
1 x Lumi Tank (4ml built-in 0.3ohm supermesh coil)
1x User Manual
2ml TPD Edition
1 x Lumi Tank (2ml built-in 0.3ohm supermesh coil)
1x User Manual
Simple packing. Customary packing from the factory, the packing is subject to change without notice.
Order Tips
510 thread.
Empty tank. You can select the vape juice here.
The Geekvape Lucid 80W TC Kit and Geekvape Lucid 80W MOD are also in VapeNico
Please note the Lumi Tank adopts the non-replaceable coil system.