About Digiflavor WildFire Subohm Tank 2ml
Digiflavor, a brand with some of the best vaping products has some of the most talented and hardworking people working on it to make it the best in the vape industry. They aim at giving more importance to the flavor than the cloud which is what the product stands for - flavor can easily be digitized! Digiflavor is a leading brand that aims to deliver the most exciting and accurate flavors to improve the vaping experience of their customers worldwide.
Digiflavor's WildFire is an astonishingly good vaping kit that contains all the essential tools to pack a punch. It comes with a 1700mAh DF60 TC Box MOD as well as a 2ml Subohm tank for WildFire Flavor. While these two products complement each other well and make for an excellent pair for Vape lovers, you can also buy them separately.
Digiflavor WildFire Sub Ohm Tank - 2ml
Product Instructions
Parameters
Size: 22 x 48mm
Capacity: 2ml
Material: Stainless steel and Pyrex glass
Thread: 510
Coil: 0.5ohm(30-40W)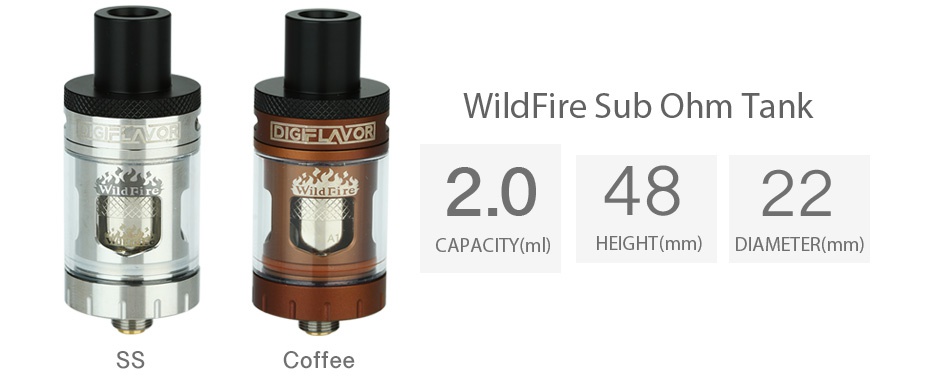 Digiflavor WildFire Subohm Tank 2ml contains
1 x Digiflavor WildFire Sub Ohm Tank
1 x WildFire Coil Head(0.5 ohm)
1 x Extra Glass Tube
1 x Spare Parts
1 x User Manual
Simple packing. Customary packing from the factory, the packing is subject to change without notice.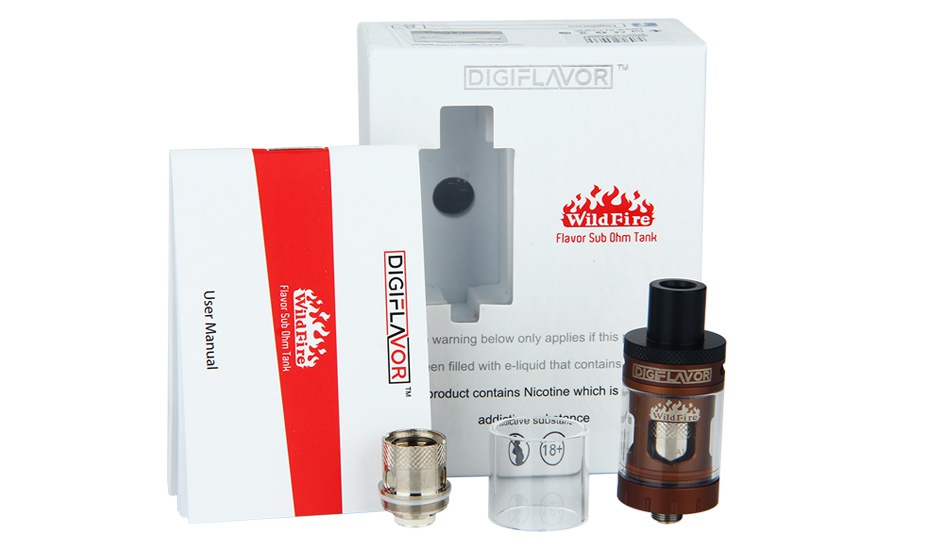 Features
Top airflow input to avoid leakage and condensation
Bottom airflow output to bring smooth flavor
Top juice refill system makes an easy filling
3ml e-juice capacity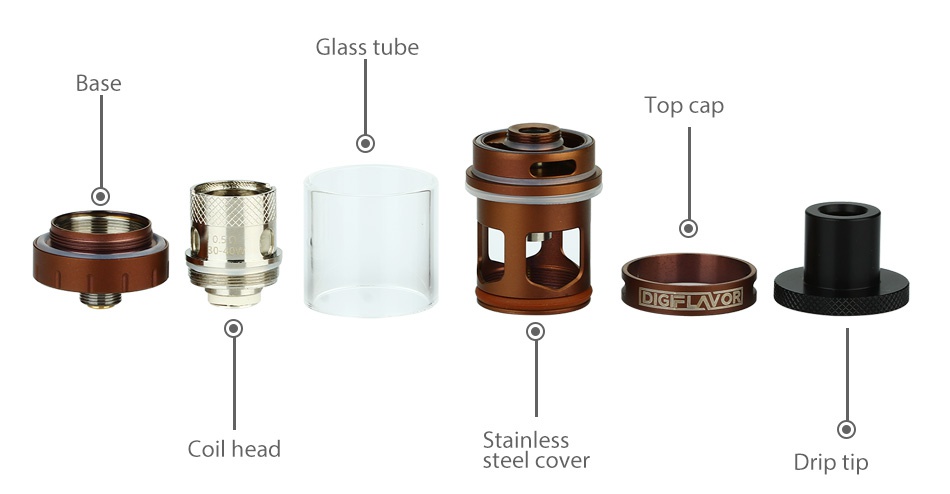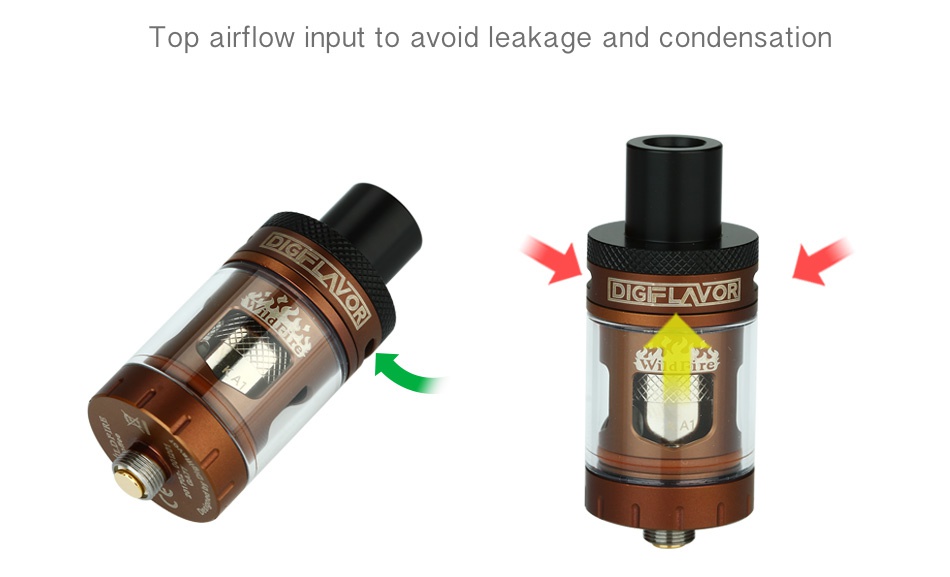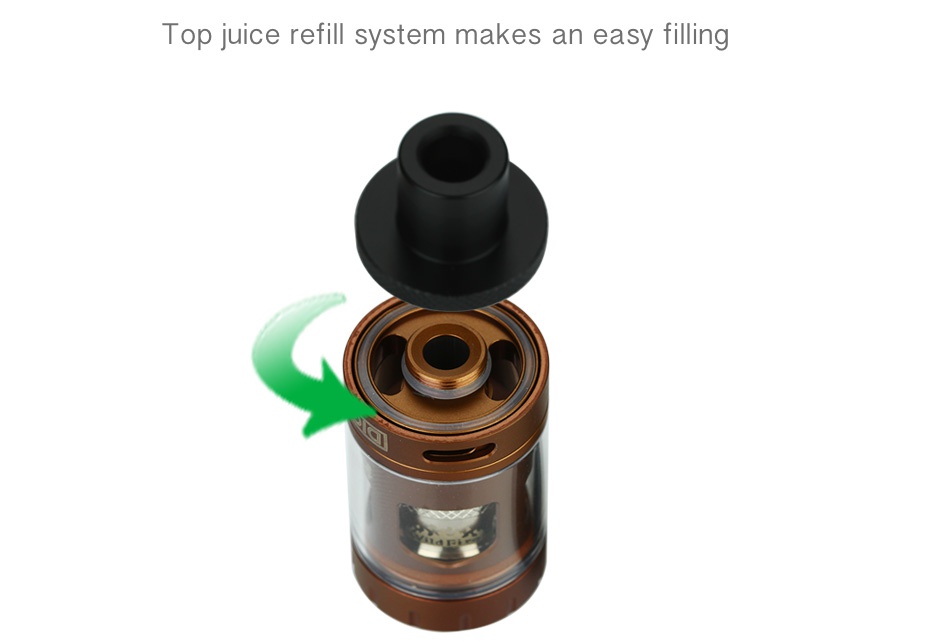 Digiflavor WildFire Subohm Tank 2ml contains 510 thread.
You can select the vape juice here.
You can buy replacement WildFire coil head.
Click download to get the certificates: CE, FCC, RoHS.