About Digiflavor Utank Subohm Tank 2ml
Digiflavor, a brand with some of the best vaping products has some of the most talented and hardworking people working on it to make it the best in the vape industry. They aim at giving more importance to the flavor than the cloud which is what the product stands for - flavor can easily be digitized! Digiflavor is a leading brand that aims to deliver the most exciting and accurate flavors to improve the vaping experience of their customers worldwide.
Utank by Digiflavor comes with a 0.5ohm Subohm tank having a capacity of 2.2ml and a diameter of 22mm. This special product by Digiflavor features a textured surface for better grip and bottom airflow for easy use. Utank is perfectly compatible with the Ubox MOD and it brings together the perfect combination of thick vapor clouds and great flavors very well.
Digiflavor Utank Sub Ohm Tank - 2ml
Product Instructions
Parameters
Size: 22 x 35mm
Capacity: 2ml
Thread: 510
Coil: 0.5ohm(20-30W)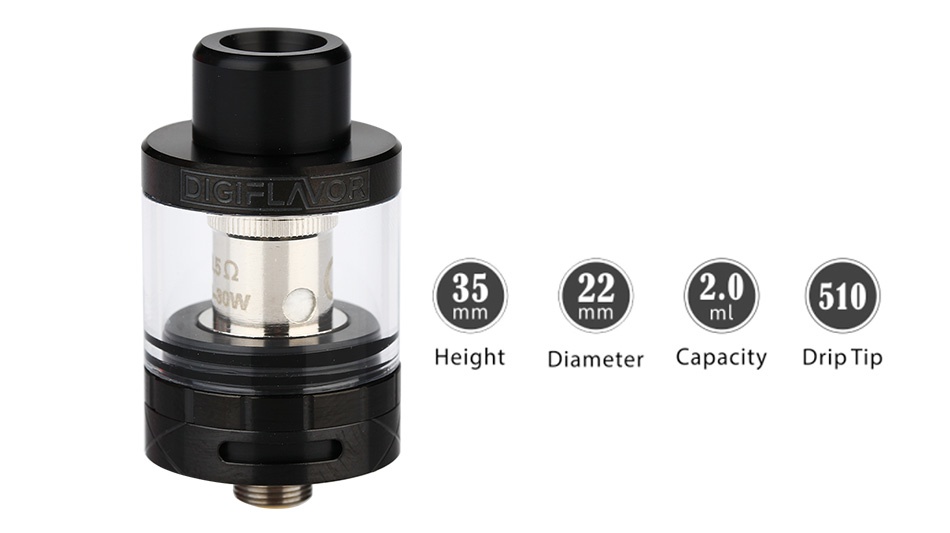 Digiflavor Utank Subohm Tank 2ml contains
1 x Digiflavor Utank Sub Ohm Tank
1 x Utank Coil Head(0.5ohm)
1 x Spare Parts
1 x User Manual
Simple packing. Customary packing from the factory, the packing is subject to change without notice.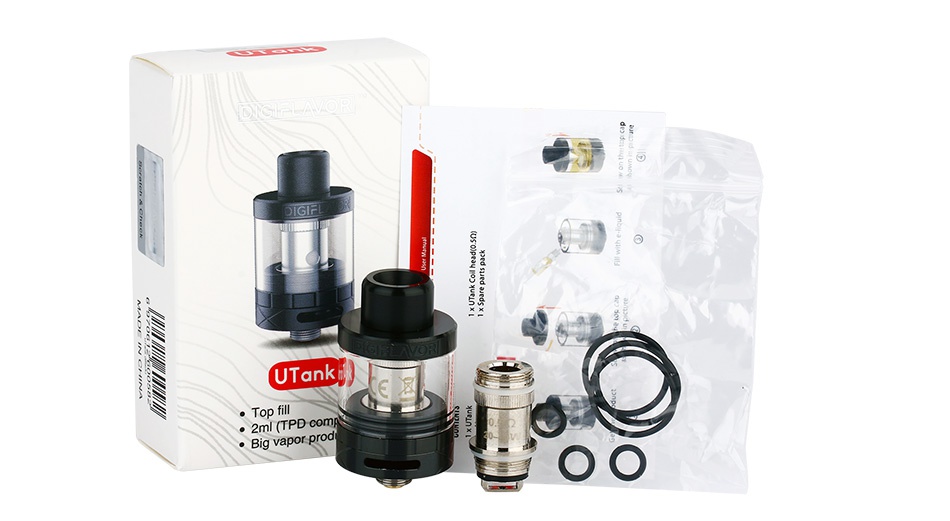 Features
2ml e-juice capacity and 22mm diameter
Bottom airflow output to bring smooth flavor
Textured surface for better grip
Thick vapor clouds and great flavor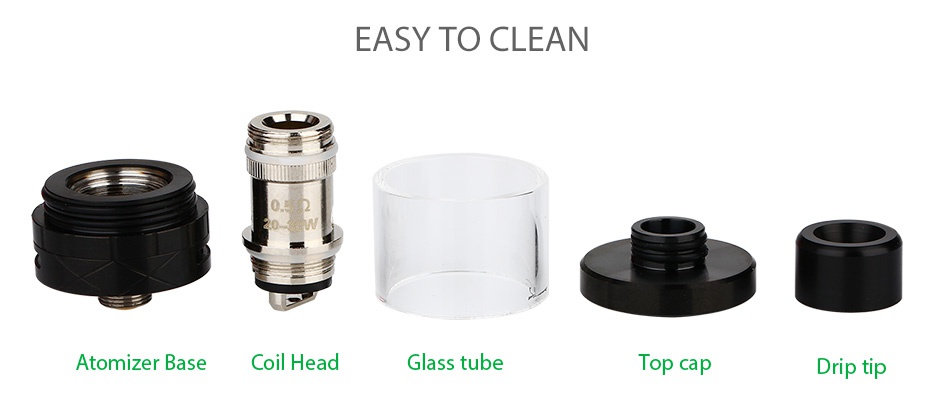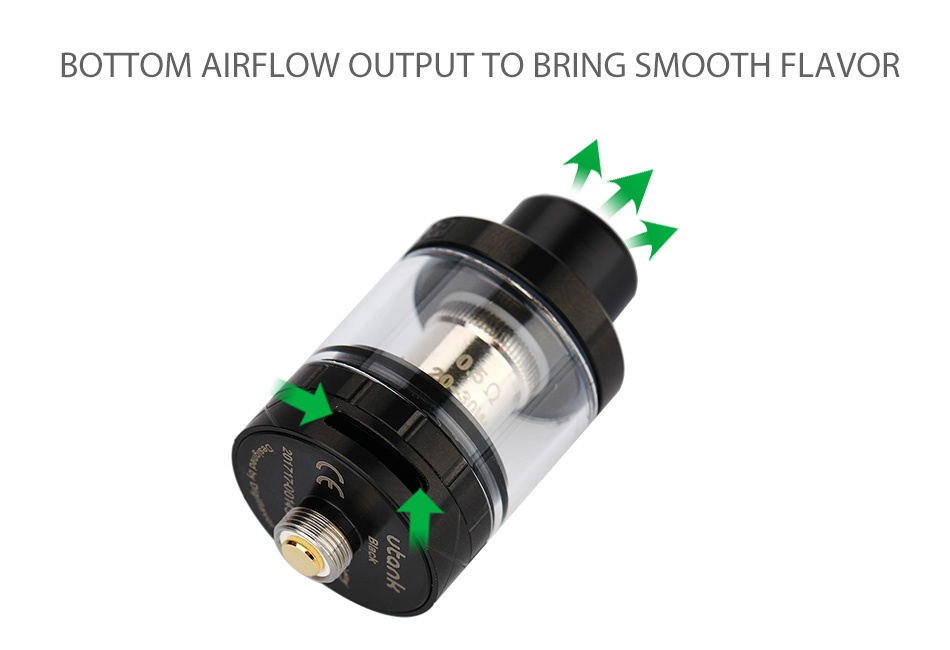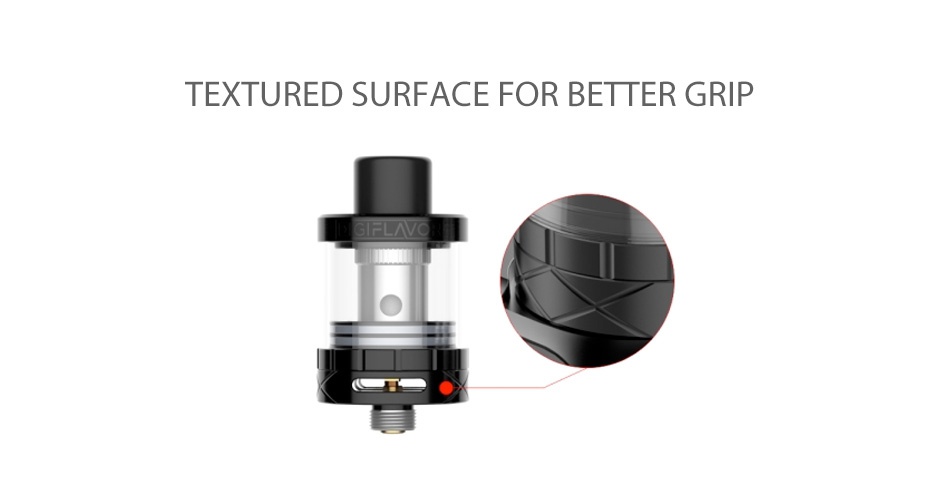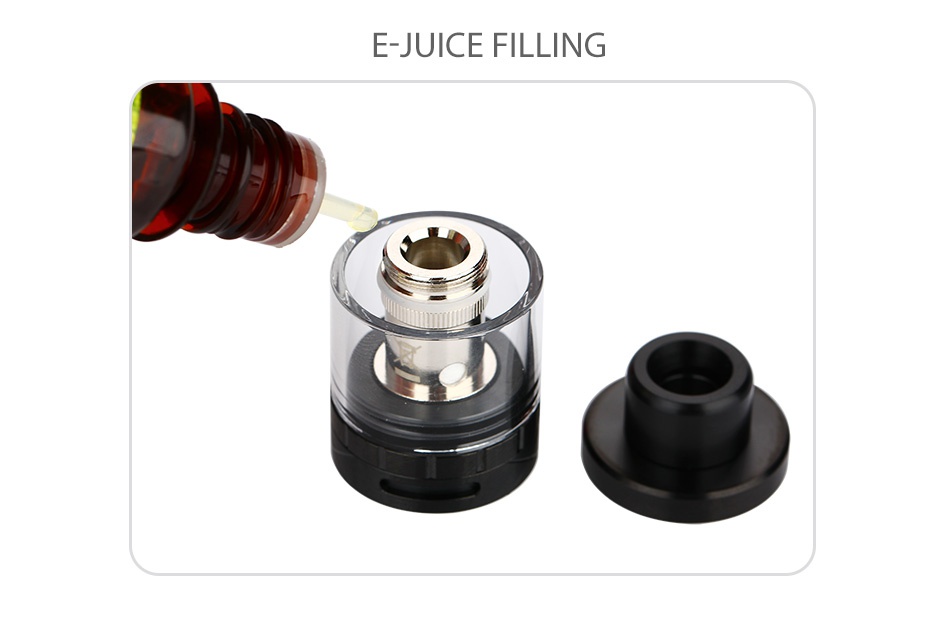 Digiflavor Utank Subohm Tank 2ml contains 510 thread.
You can select the vape juice here.
You can buy replacement Utank coil head.
It is perfectly compatible with Digiflavor Ubox MOD/ Digiflavor Ubox Kit.
Click download to get the certificates: CE, FCC, RoHS.