About CoilART Mage Subohm Tank 4ml
A company with its major focus in the development and manufacture of MOD and tank kit, CoilART is a high end company in the e-cig business. A list of different innovative products adorn the shelves of the CoilART brand which includes the likes of AZEROTH, MAGE,DPRO, SALT and many more. CoilART is made from premium quality materials and stellar craftsmanship, ensuring a flavorful vaping experience.
The latest in the list of CoilART products is the MAGE RTA. This device has a special 510 delrin drip tip that has been fitted for the exclusive purpose of serving as the top cap of the device. This has been done in order to protect your lips from coming in contact with the hot surface of the device's metal after an episode of binge vaping. This tip is extra wide to help aid ease of use. RDA vape experience has been ensured in this device with the provision of a 2.5mm quad wicking port that would allow you to start vaping at wattages that are usually higher than normal. The 3.5ml cartridge of this device also comes as an added benefit of the device. The MAGE RTA guarantees high performance and abundant production of vapor with its powerful features.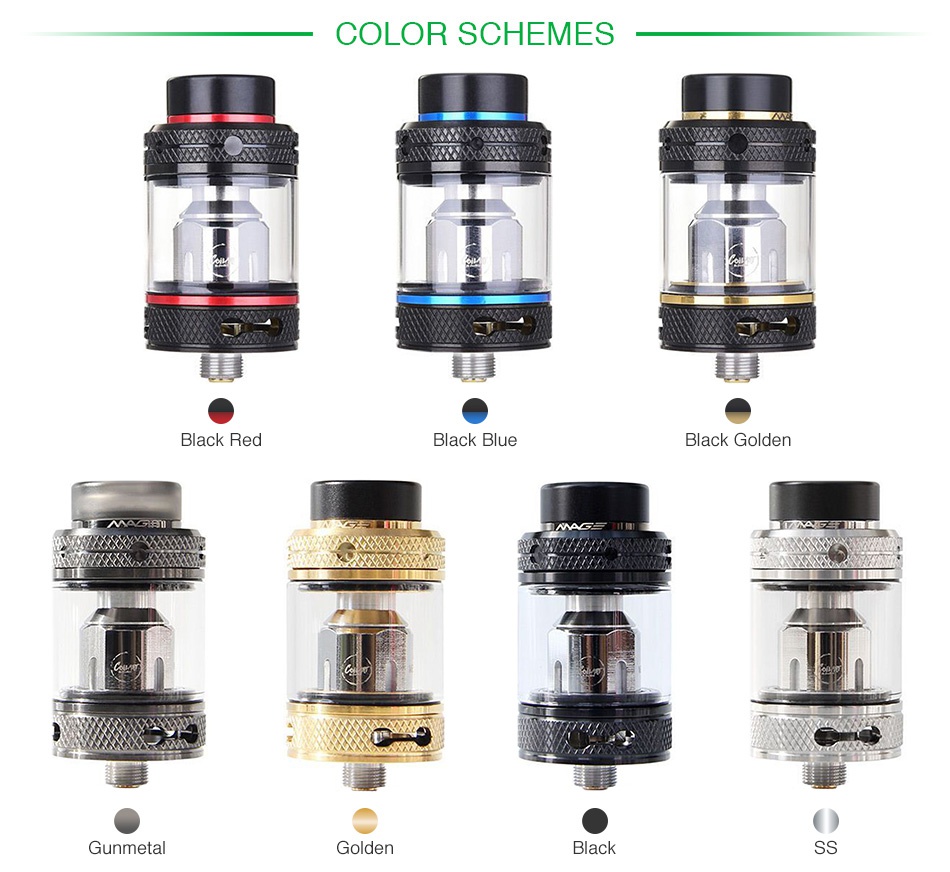 Specifications
Parameters
Size: 24 x 44mm
Capacity: 4.0ml (normal glass tube)
5.5ml (bubble glass tube)
Coil: 0.2ohm Mesh Coil
Drip Tip: 810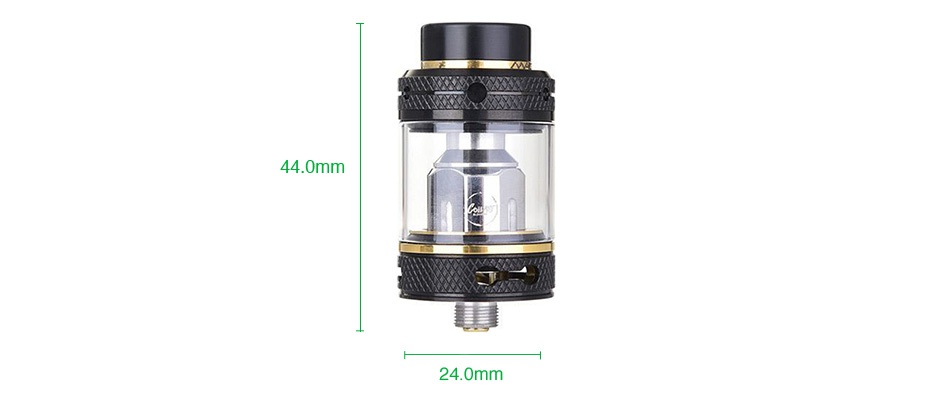 Features

Knurled top cap and 4ml juice capacity
4ml capacity with extra 5.5ml bubble tube
Adjustable bottom airflow control
Screw-to-open top refilling design
0.2ohm mesh coil and extra 0.4ohm coil for great flavor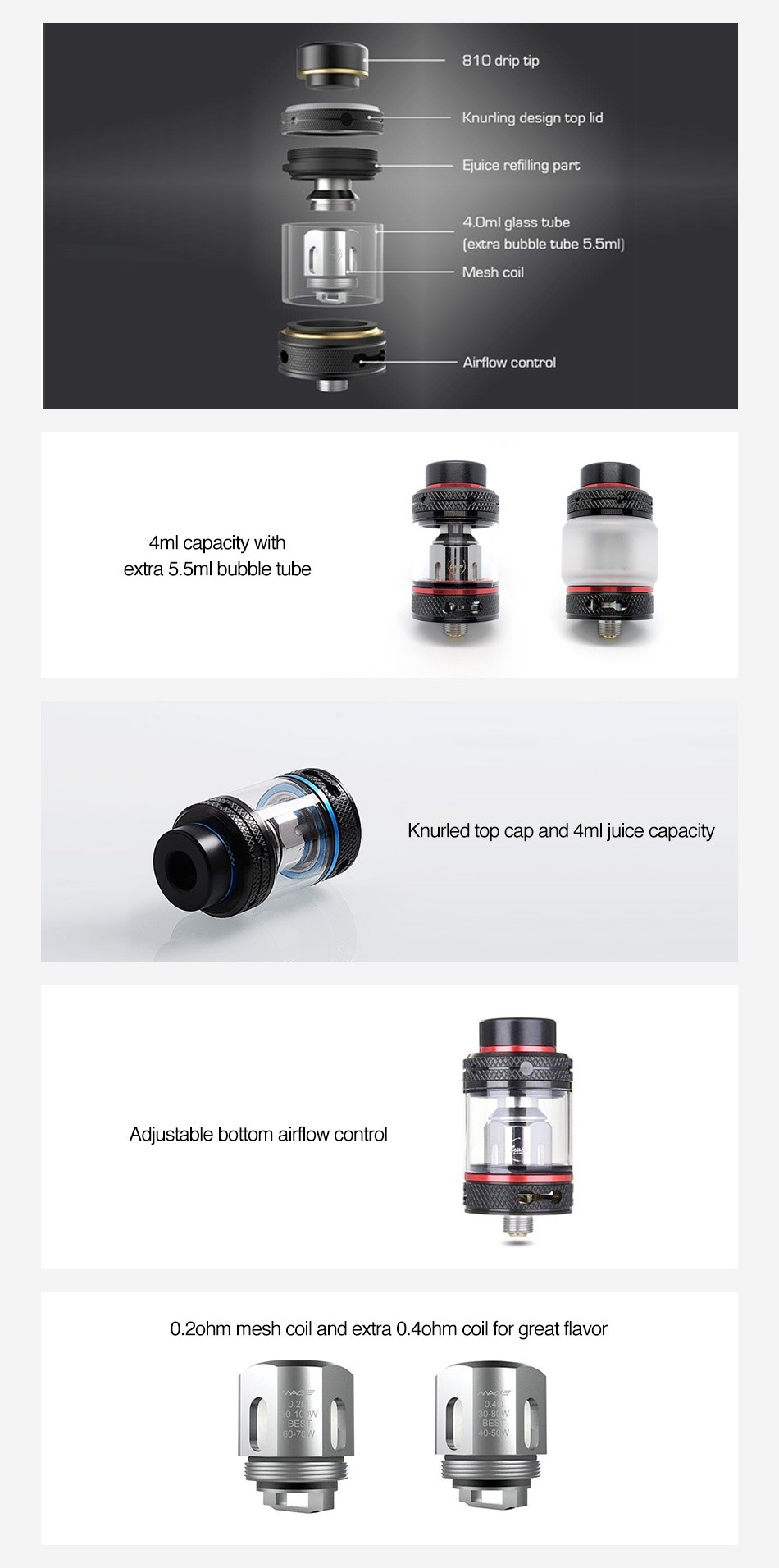 Packing List
CoilART Mage Subohm Tank 4ml contains
1x CoilART Mage Subohm Tank 4ml
1x Extra 0.4ohm Coil
1x Extra 5.5ml Bubble Tube
Simple packing. Customary Packing from the factory, the packing is subject to change without notice.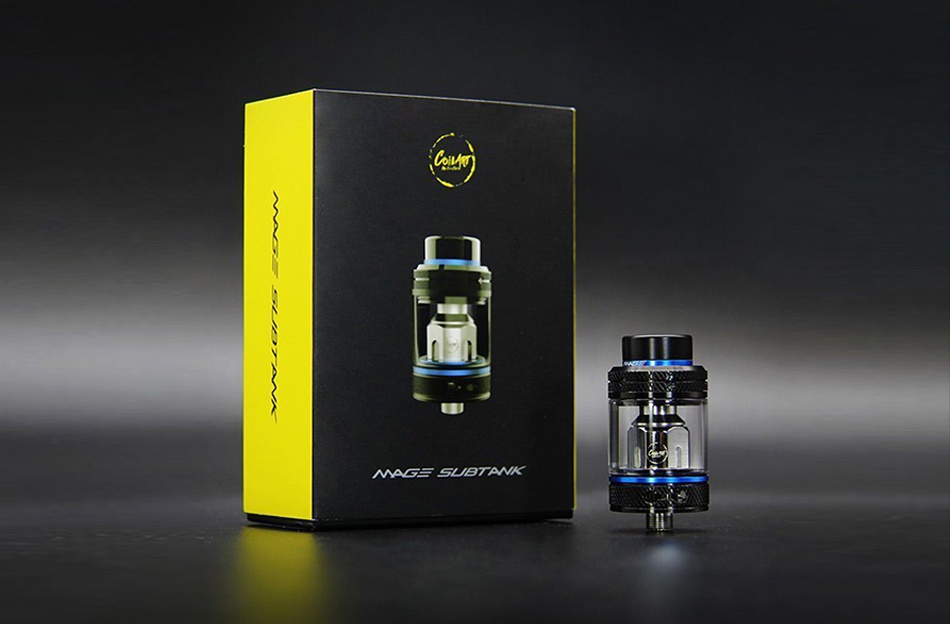 Order Tips
510 thread.
Empty tank. You can select the E-liquids here.