About CoilART LUX Mesh Tank 5.5ml
A company with its major focus in the development and manufacture of MOD and tank kit, CoilART is a high end company in the e-cig business. A list of different innovative products adorn the shelves of the CoilART brand which includes the likes of AZEROTH, MAGE,DPRO, SALT and many more. CoilART is made from premium quality materials and stellar craftsmanship, ensuring a flavorful vaping experience.
The incredible CoilART has come back with amazing series such as LUX 200 and LUX Mesh tank as well, one of the most beautiful aspects about this apparatus is the UV printing and alluring looks. The adjustable bottom air flow, as well as the 5.5ml faux-marble resin tank, makes it a breathtaking choice for flavor cravers.
Color Schemes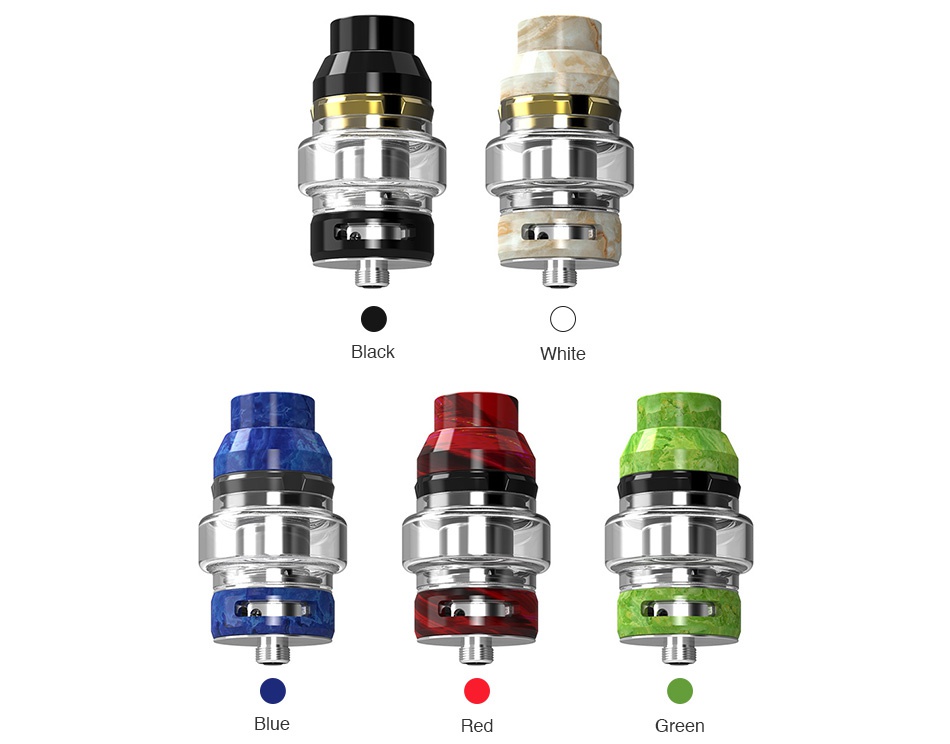 Specifications
Parameters
Size: 24 x 50mm
Capacity: 5.5ml
Coil: 0.15ohm M1 Coil 50-90W (Best 60-80W)
0.15ohm M4 Coil 80-150W (Best 100-120W)
Drip Tip: 810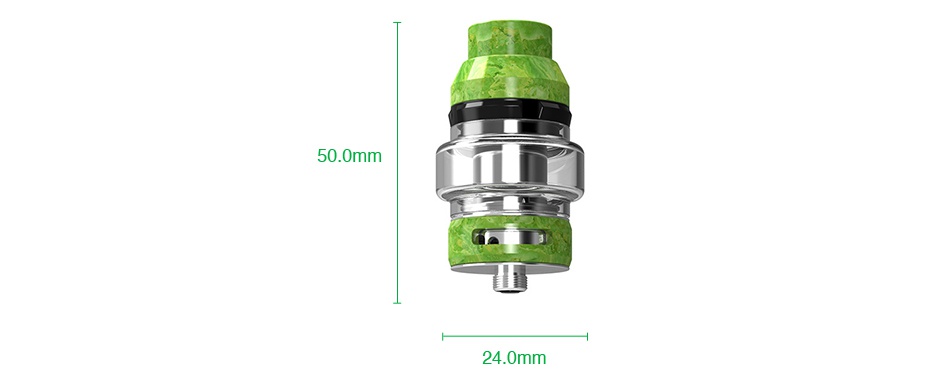 Features

Faux-marble resin mesh tank
5.5ml capacity with extra 5.5ml bubble tube
Adjustable bottom airflow control
Easy top refilling design
0.15ohm Mesh M1&M4 coil for great flavor
Top cap clip-on design for effective proof-leakage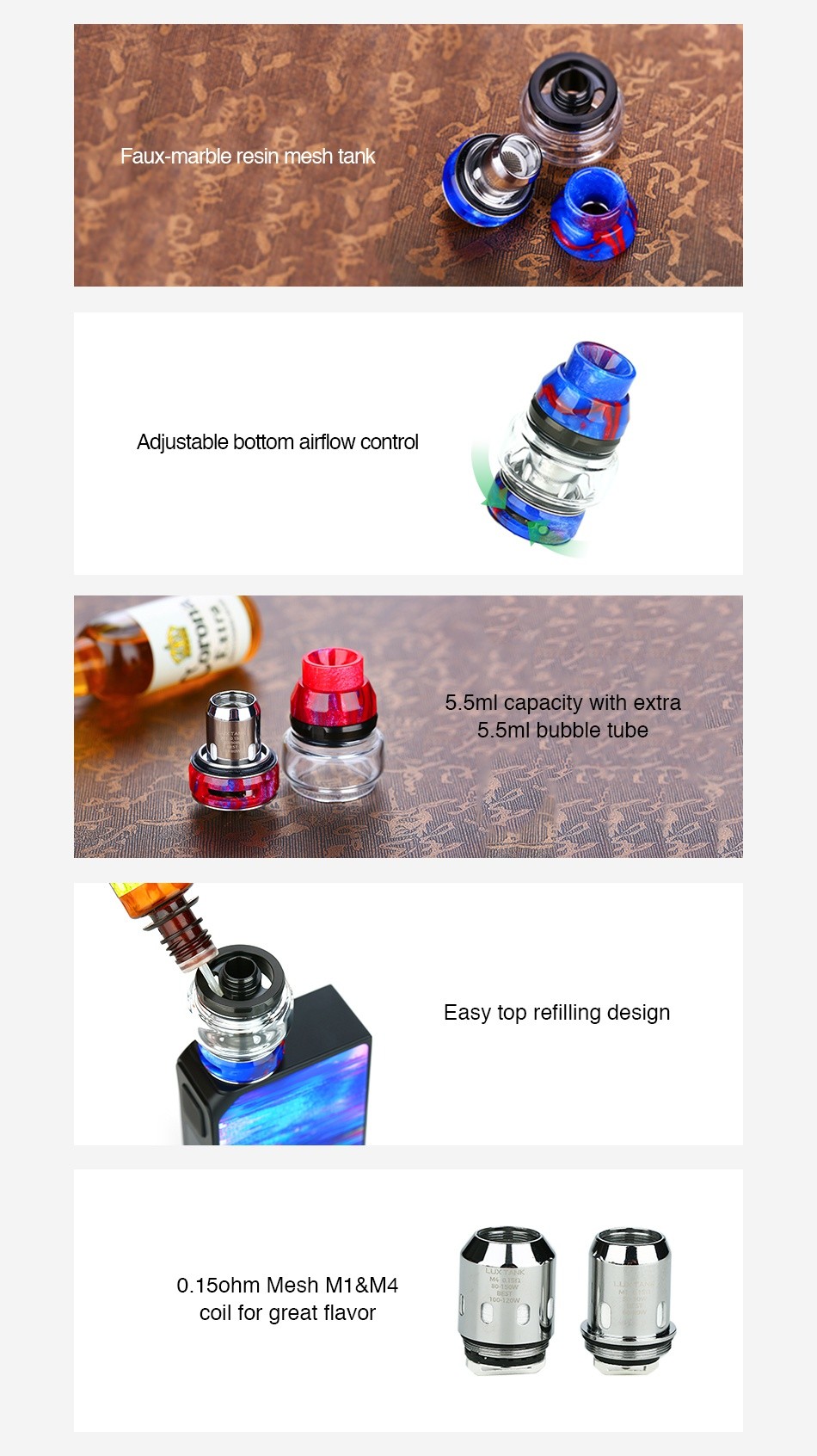 Packing List
CoilART LUX Mesh Tank 5.5ml contains
1x CoilART LUX Mesh Tank 5.5ml
1x 0.15ohm M4 Coil
1x Extra 5.5ml Bubble Tube
Simple packing. Customary Packing from the factory, the packing is subject to change without notice.
Order Tips
510 thread.
Empty tank. You can select the E-liquids here.