About CARRYS The One TC Tank 6ml
Carrys delivers impressive temperature adjustable atomizers and it also has a great OCC atomizer feature. You can easily control the temperature directly and that will come in handy very well.
This is one of only a handful couple of items that really have a decent and movable TC tank and also 5 temperature decisions. You additionally have a 6 ML juice limit and 22 mm in width. Include the 18350/18650 battery cylinder and 8 wind current settings, at that point you will be astonished with the bewildering quality and esteem that you will get at last.
CARRYS The One TC Tank - 6ml
Product Instructions
Parameters
Size (diameter x length): 22mm x 80mm
Capacity: 6ml
Support: 200°F - 500°F Temperature
CARRYS The One TC Tank 6ml contains
1 x CARRYS The One TC Tank - 6ml
1 x 0.3ohm OCC coil
1 x 0.5ohm OCC coil
1 x User Manual
1 x Luxury box
Simple packing. Customary Packing from the factory, the packing is subject to change without notice.
Detailed Instructions
Features
1. The First Truly TC Tank
2. Various Tastings with 5 Temperature Choices
3. 8 Adjustable Airflow Settings
4. Huge Vapor as Big as 80W Box Mod
5. 100% USA Made Wire & OCC Coil
6. 22mm Diameter with 6ml capacity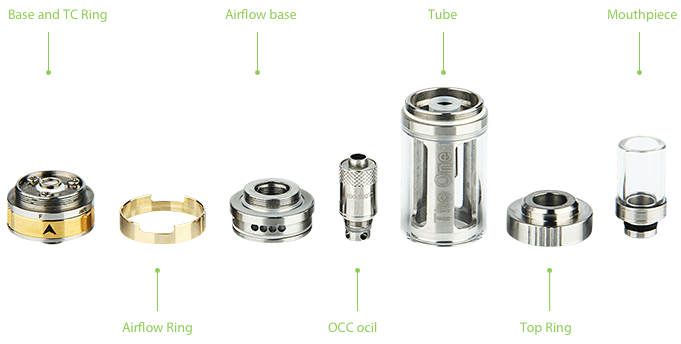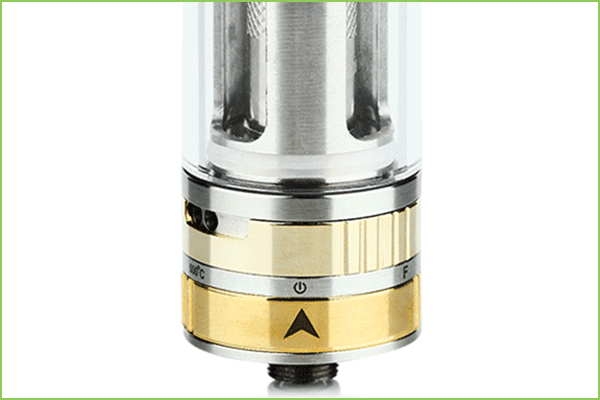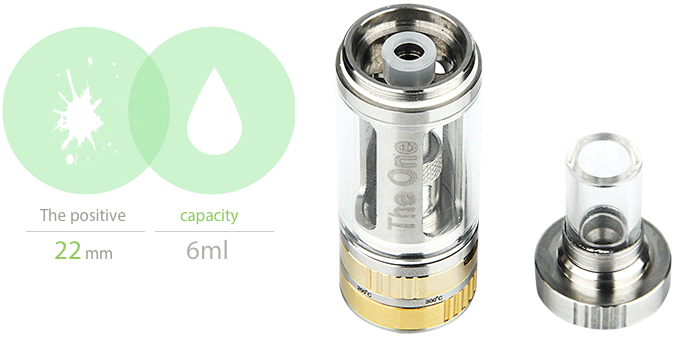 Operation Guide
How to fill e-liquid?
1. Please remove the Top Ring;
2. Refill e-Juice through a hole;
3. Screw back the Top Ring. So easy.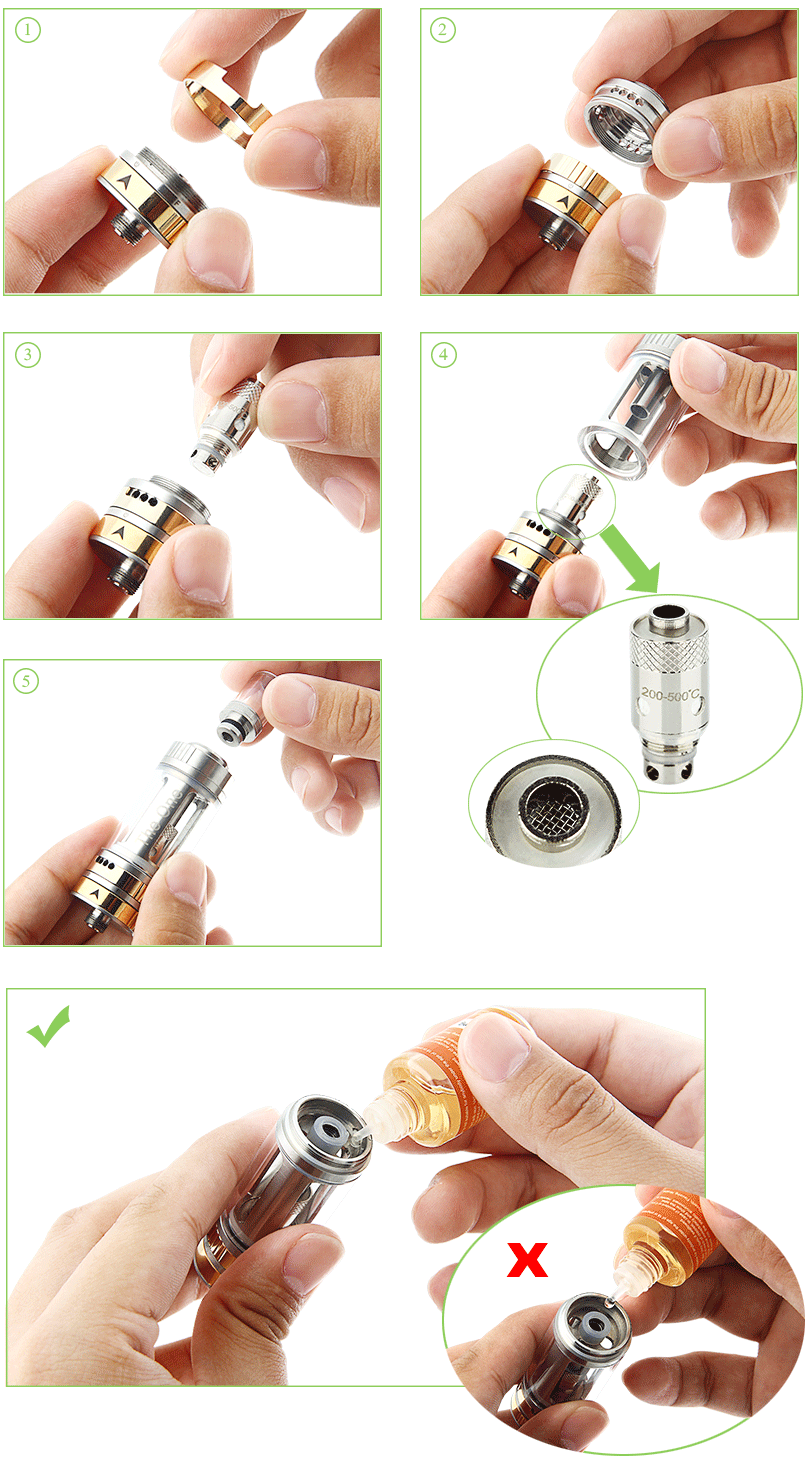 How to adjust the airflow?
Adjust the Airflow Ring, you'll have 8 airflow settings.

How to adjust the Temperature?
Adjust the TC Ring, the tank will have 200°F temperature when the arrow points "200°F".
And you can adjust to 200°F, 300°F, 400°F, 500°F and Max.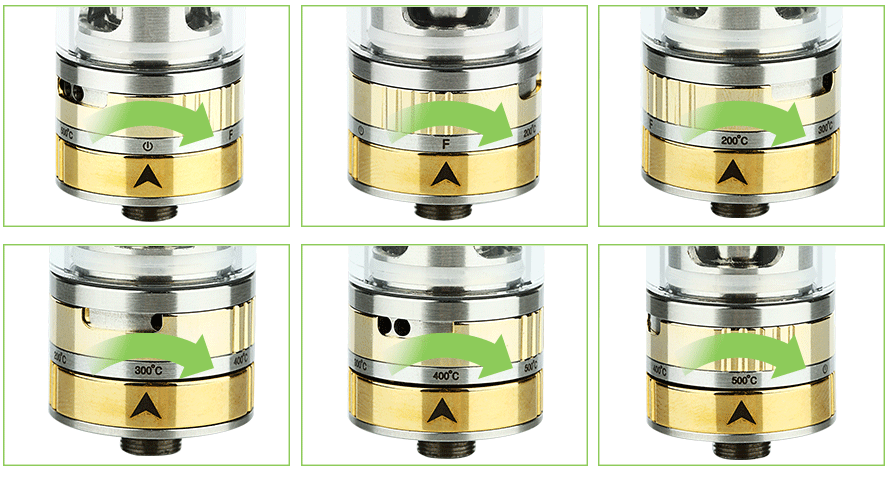 Order Tips
510 thread. Compatible with most 510/ego thread batteries/Mods.
It can work with Work with full power batteries and mechanical mod (more than 2200mAh).
It can not work with some temp control MOD or VW MOD. Recommend to use with full power battery.