About CARRYS Pisces Cloud Tank 3ml
Carrys delivers impressive temperature adjustable atomizers and it also has a great OCC atomizer feature. You can easily control the temperature directly and that will come in handy very well.
Pisces is a small sub-ohm atomizer and it comes with 2 different SS316 coils. It's bringing in a capacity of 3 ml and you can use it to build your coils naturally and without effort.
CARRYS Pisces Cloud Tank - 3ml
Product introduction
Parameters
Capacity: 3ml
Size: 25 x 42mm (without thread)
Thread: 510 thread
Material: Stainless steel + Pyrex glass tube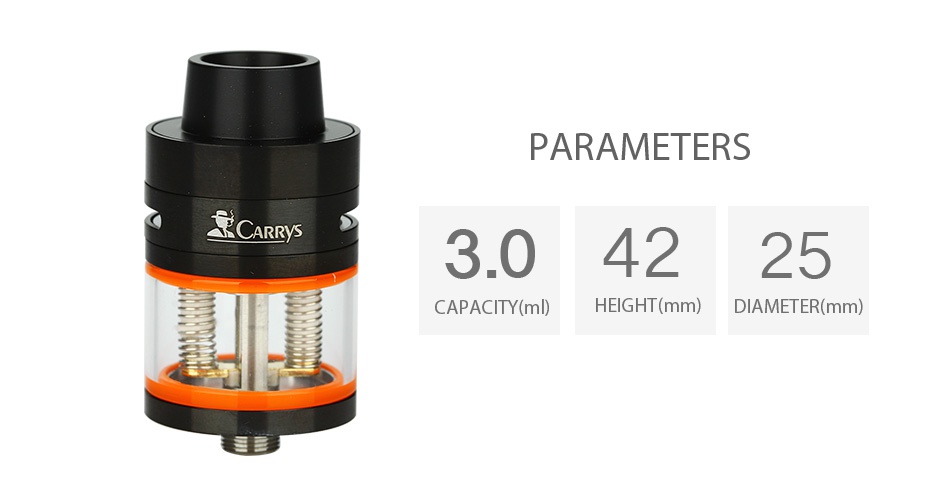 CARRYS Pisces Cloud Tank 3ml contains
1x Pisces tank
2x SS316 heating coil (1ohm)
1x Replacement glass tube
1x Ceramic tweezers
1x User Manual
1x Organic cotton
Spare parts
Simple packing. Customary Packing from the factory, the packing is subject to change without notice.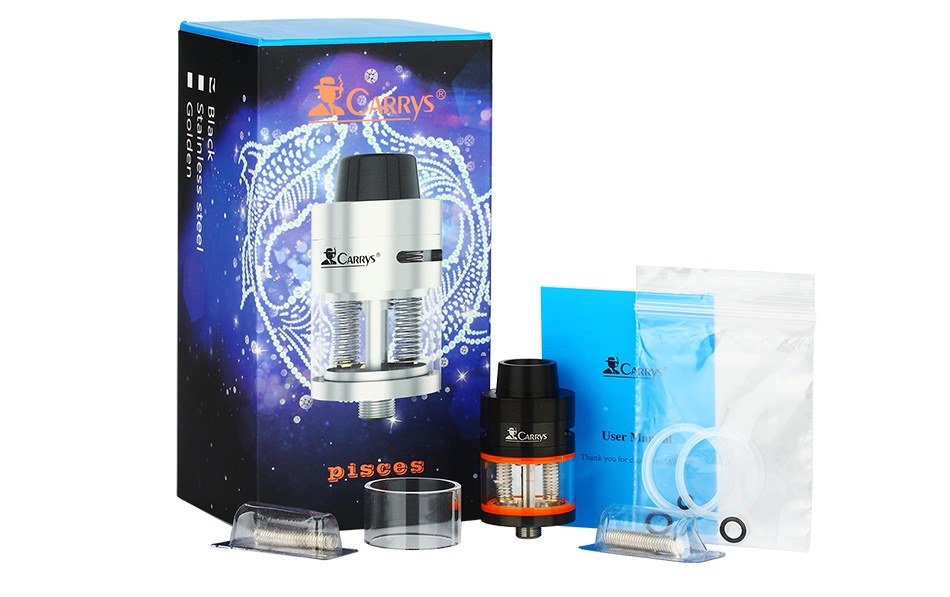 510 thread
It's an empty cartomizer, you still need order e-juice e-liquids to use it.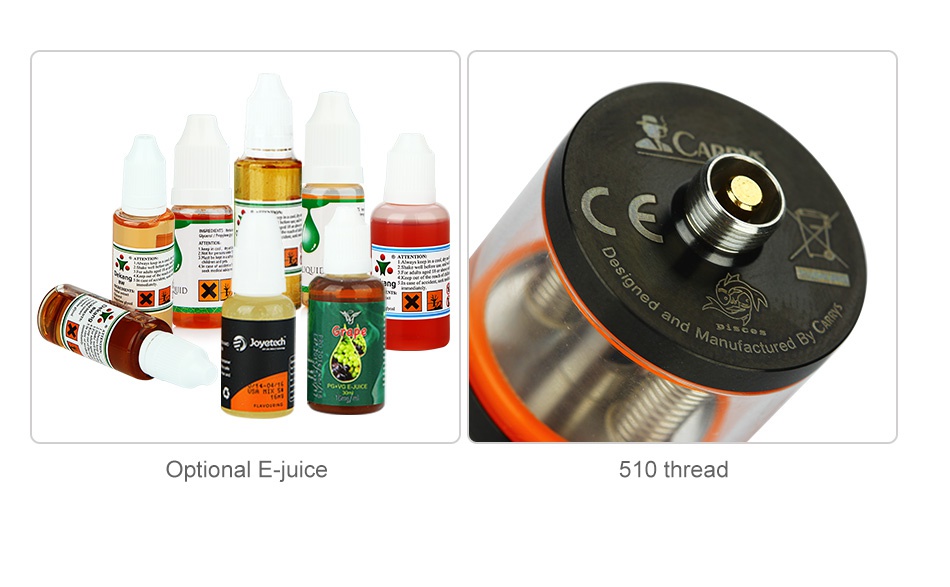 Features
Easy top filling design
Adjustable airflow
Easy structure
25mm diameter with 3ml capacity