About CARRYS Green Subohm Tank 4ml
Carrys delivers impressive temperature adjustable atomizers and it also has a great OCC atomizer feature. You can easily control the temperature directly and that will come in handy very well.
The CARRYS Green Tank is 4ml subohm tank with green 810 trickle tip, o-rings, wind current ring and loop cover. It embraces threadless curl framework that you can connect the loop simple. You should consider giving it a try and you will be amazed there!
Specification
Parameters
Size: 24.5mm x 55mm
Capacity: 4ml
Coil: G1 0.5ohm Coil (30 - 80W)
Thread: 510 thread
Color: Black, Green, Steel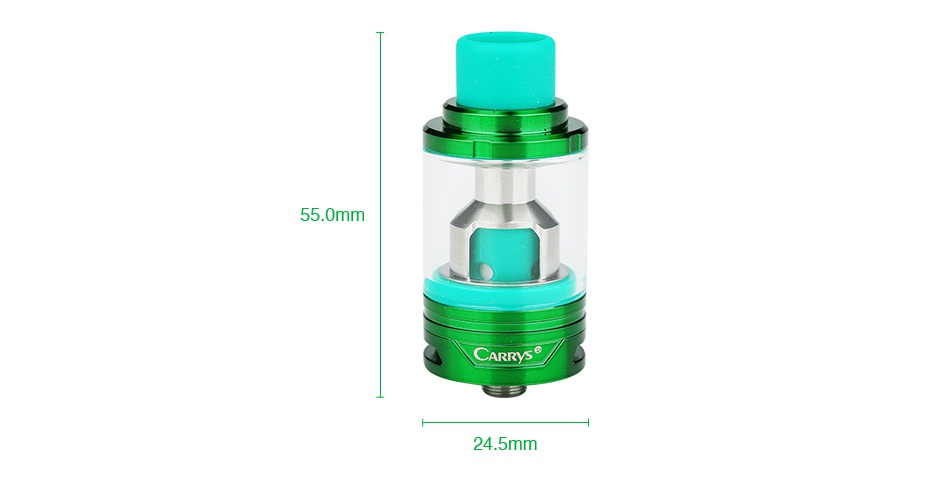 Feature
Cheap price
Easy to use
Environmental protection
Food grade silica gel
Plug-pull style coil structure for easy replacing
Compatible with EC cores (with optional accessory, not included)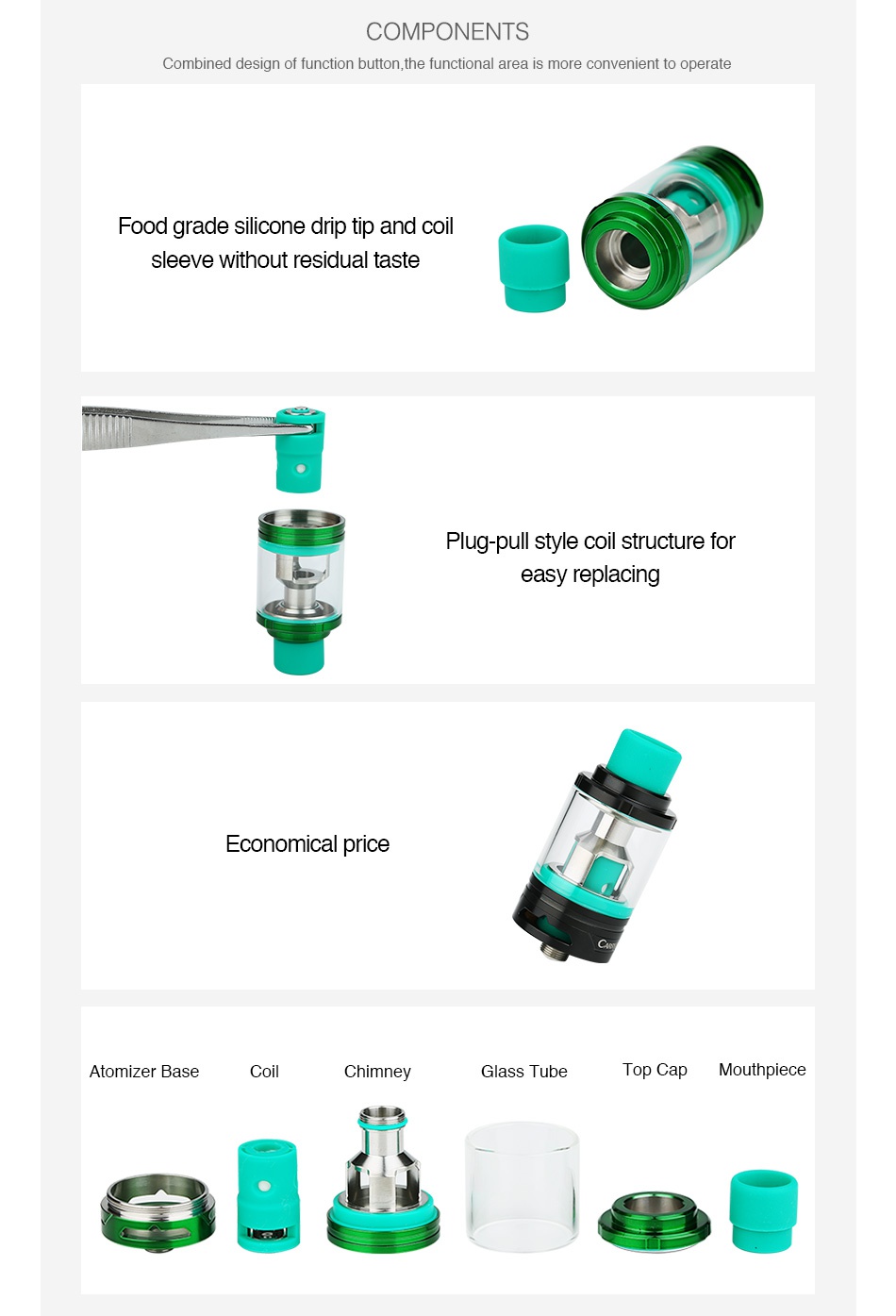 Packing
CARRYS Green Subohm Tank 4ml contains
1x Green Tank with 0.5ohm G1 coil
1x Silicone airflow-control ring
1x User Manual
Simple packing. Customary Packing from the factory, the packing is subject to change without notice.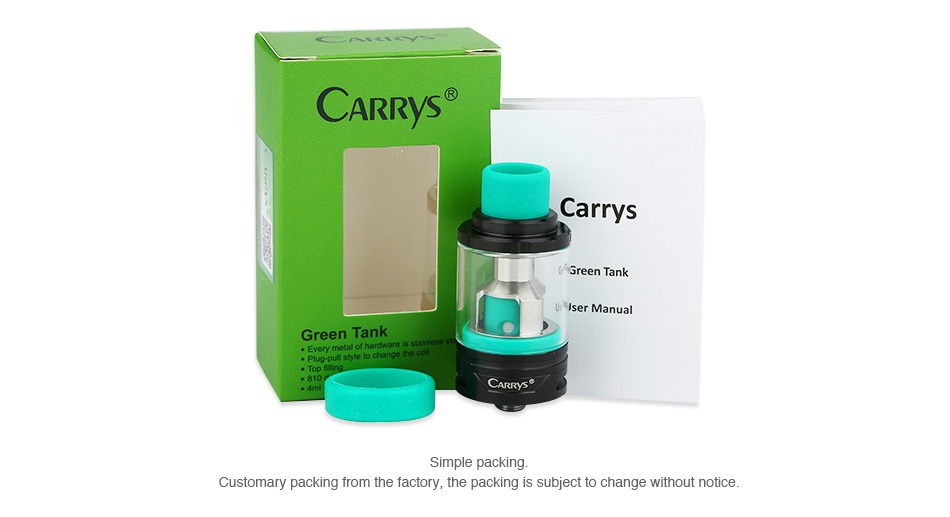 Order Tips
You can select the vape juice here.
You can buy the replacement G1/F2/F3 coils in VapeNico.
The silicone test report of Green Tank.