About Advken OWL Subohm Tank 4ml
Advken provides great RDTA, RTA and RDA as well as vapor accessories. Their Campione RDTA, Ohmega V2 RTA and Supra RDA are very good.
The Advken OWL is another flavor pursuing subohm tank with a projectile molded appearance and 4ml limit. The Advken OWL tank is perfect with two sorts of curl, the 0.16ohm and the 0.2ohm work loop, which could bring incredible flavor and enormous mists. It additionally includes the best wind stream framework and best slide filling plan for an ideal flavor and helpful activity. Also the 810 PEI dribble tip and a 3ml substitution glass tube, the Advken OWL is certainly an extraordinary option.
Color Schemes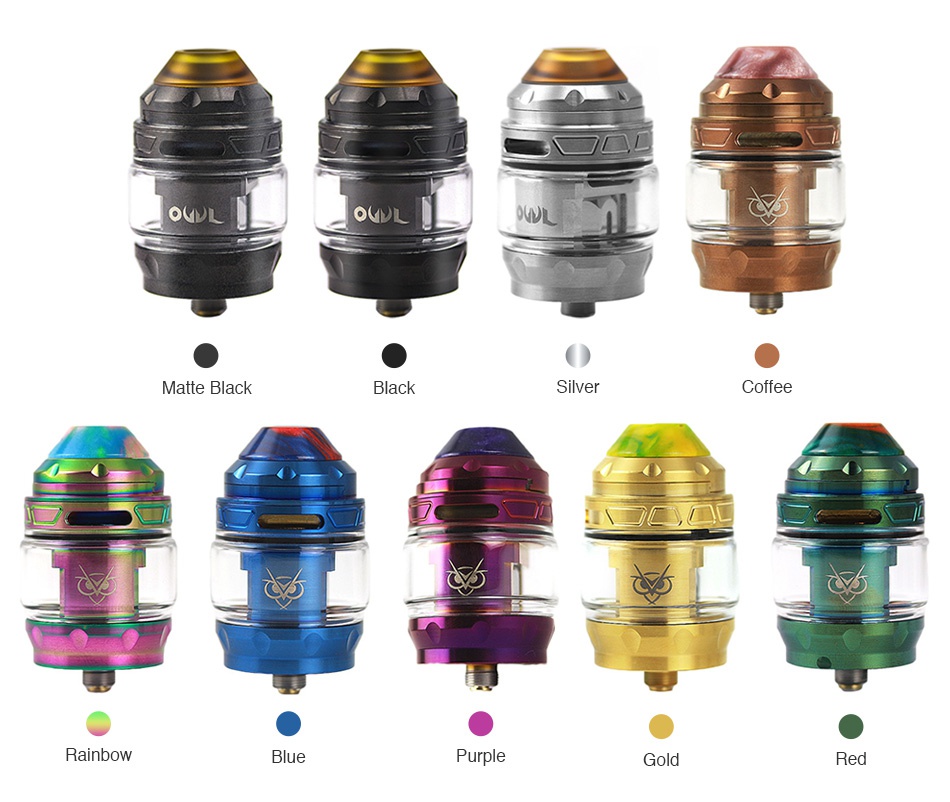 Specifications
Size: 25 x 45mm
Capacity: 4ml(a 3ml replacement glass tube included)
Bubble glass tube diameter: 30mm
Thread: 510 thread
Coil type: 0.16ohm mesh coil, 0.2ohm mesh coil
Color: SS, Matte Black, Black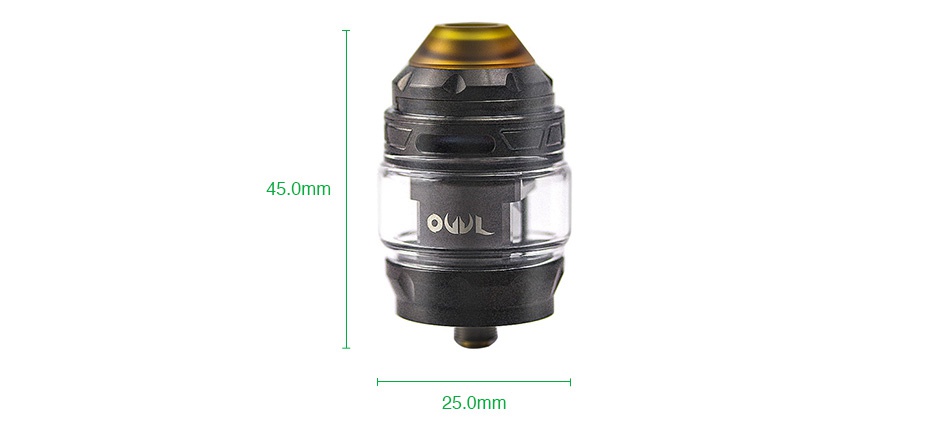 Features
4ml large e-juice capacity with extra 3ml glass tube
Convenient slide top filling design
Top airflow system avoid leakage and condensation
Mesh coil produce purer flavor and massive clouds
Packing List
Advken OWL Subohm Tank 4ml contains
1x OWL Tank(Installed 0.2ohm Mesh Coil)
1x Spare 0.16ohm Mesh Coil
1x Spare Straight Glass
1x Clean Cloth
1x Advken Card
1x Accessories Bag
Simple packing. Customary Packing from the factory, the packing is subject to change without notice.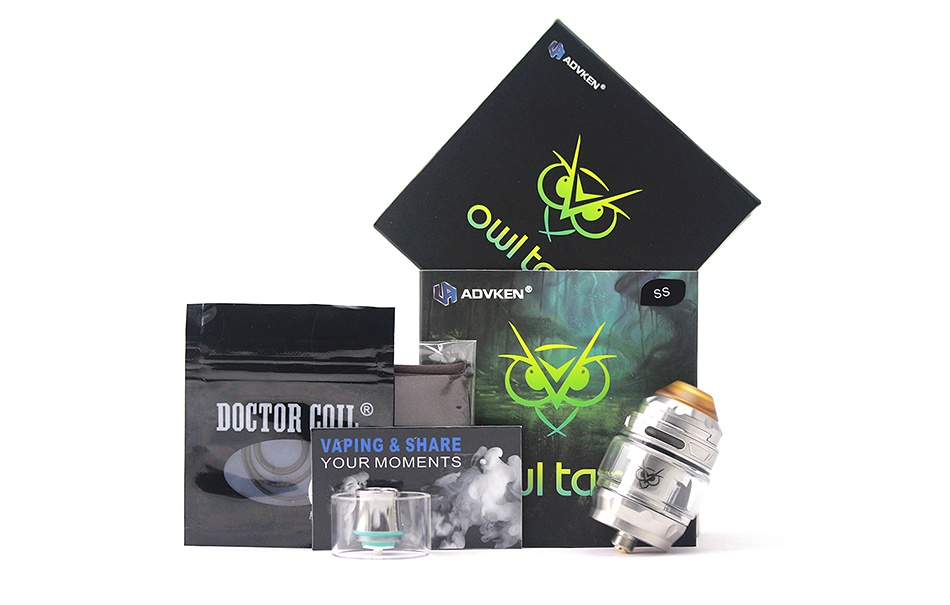 Order Tips
510 thread. Compatible with most 510 thread batteries/MODs.
You can select the E-liquids here and Advken Glass Tube for OWL Tank in VapeNico.