About Vaporesso Tarot Nano 80W TC Kit 2500mAh
Vaporesso is a relatively new business in the field of vapes and it has shown great promise in the little years that it has been available in the market. The business of Smoore is the source of inception of this brand. Vaporesso is known for the release of many products that speak of innovation. They include the cCELL coils, Gemini and Target as their most famous products.
Vaporesso's series of Tarot, which is one of the most famous series that the company has. Many different variations including the 220W, 160W, 80W versions are available in this series. The Tarot MOD is well integrated with the OMNI boards and allows for easy changing between different smart modes like VW, VT, TCR, CCW and CCT. It also allows you to bypass your vaping experience to different selections. It is the ideal choice for any vapers.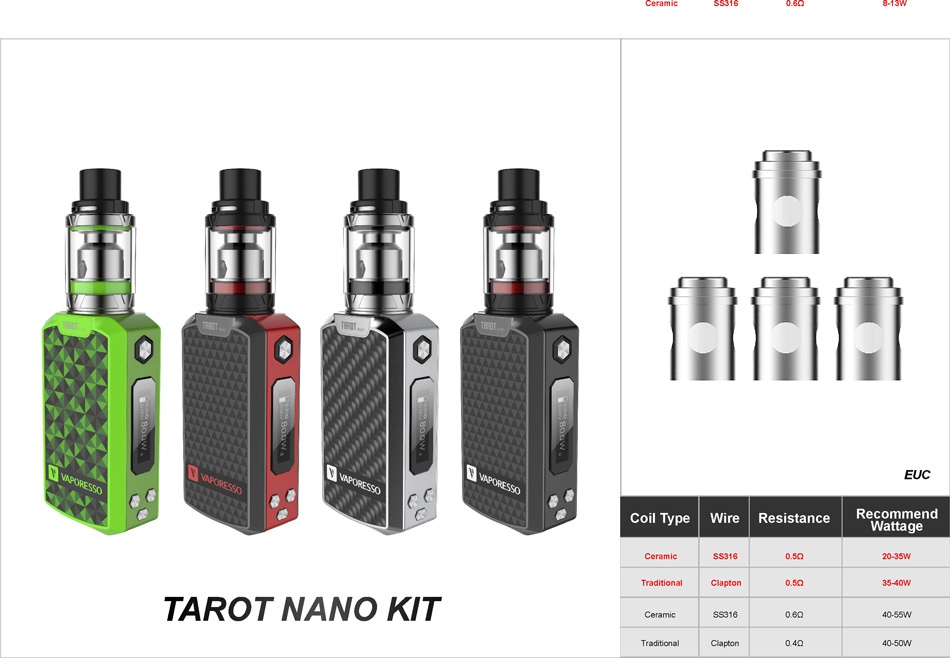 80W Vaporesso Tarot Nano TC Kit - 2500mAh
Product Instructions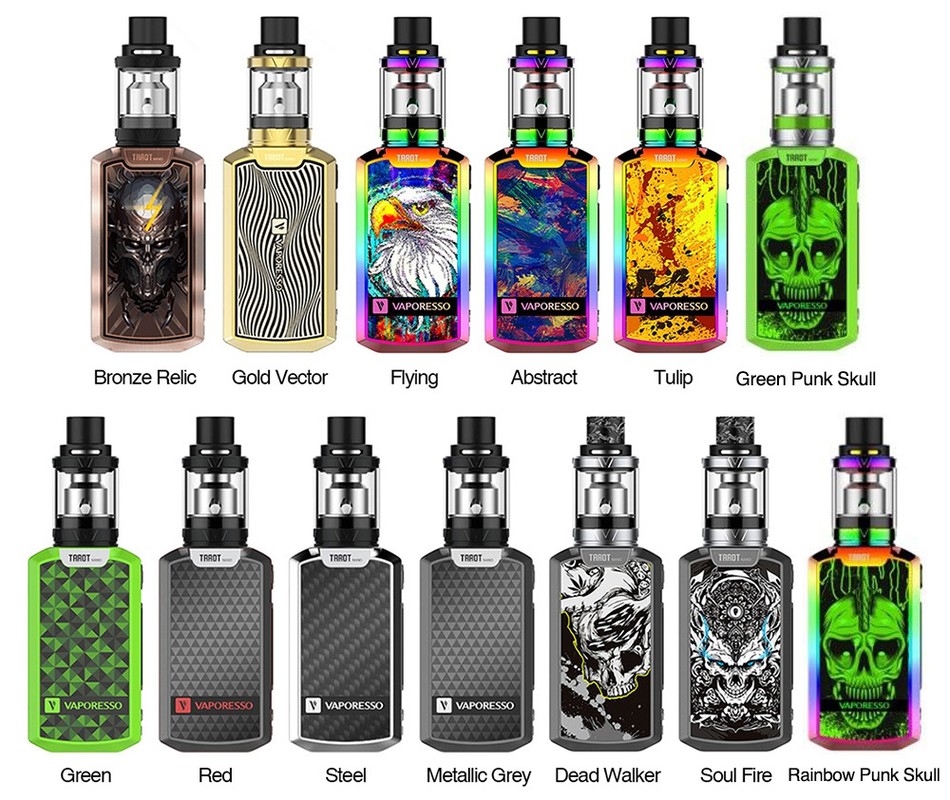 Parameters
Tarot Nano
Dimensions: 69 x 38 x 22.4mm
Battery capacity: 2500mAh
Wattage Range: 5W to 80W
Temperature Range: 100℃ - 315℃ /200F - 600F
Suitable Atomizer: 0.15 - 5 ohm
Mode: SMART VW/VT(Ni200,SS,Ti)/TCR/CCW/CCT/ BYPASS
Display: OLED 0.91 inch
Thread: 510 thread

Veco Tank
Size: 48mm x 22mm
Tank capacity: 2ml
Coil: 0.4ohm (40 - 50w); 0.5ohm (25 - 35w)

Vaporesso Tarot Nano 80W TC Kit 2500mAh contains
1 x Tarot Nano MOD - 2500mAh
1 x VECO Tank (Clapton 0.4ohm EUC coil)
1 x Replacement Glass Tube with Orings
1 x Extra Traditional Ceramic EUC 0.5ohm coil
1 x User guide and Warranty card
1 x Micro-USB cable
Simple packing. Customary Packing from the factory, the packing is subject to change without notice.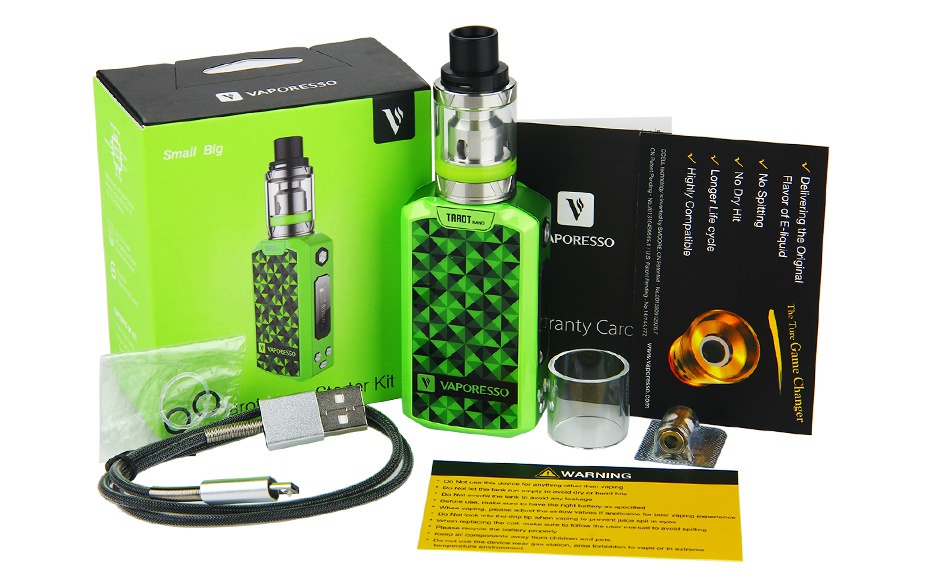 510 thread.
We provide TPD English package as "TPD-English Version".
You can download Tarot Nano Reports.
The replacement coils: Traditional EUC(0.3ohm)/Ceramic EUC(0.3ohm)/Traditional EUC (0.4/0.5ohm)/Ceramic EUC (0.5ohm SS316), Tarot Nano 80W TC MOD and 2ml VECO Tank are also available in VapeNico.

Features
Truly Leak free design, clean hand vaping
EUC coil inside, easy coil replacement system
OMNI board for more output modes: Smart VW/CCW/VT/CCT/TCR/ByPass
Small design, big power up to 80W
All metal buttons for a better Grip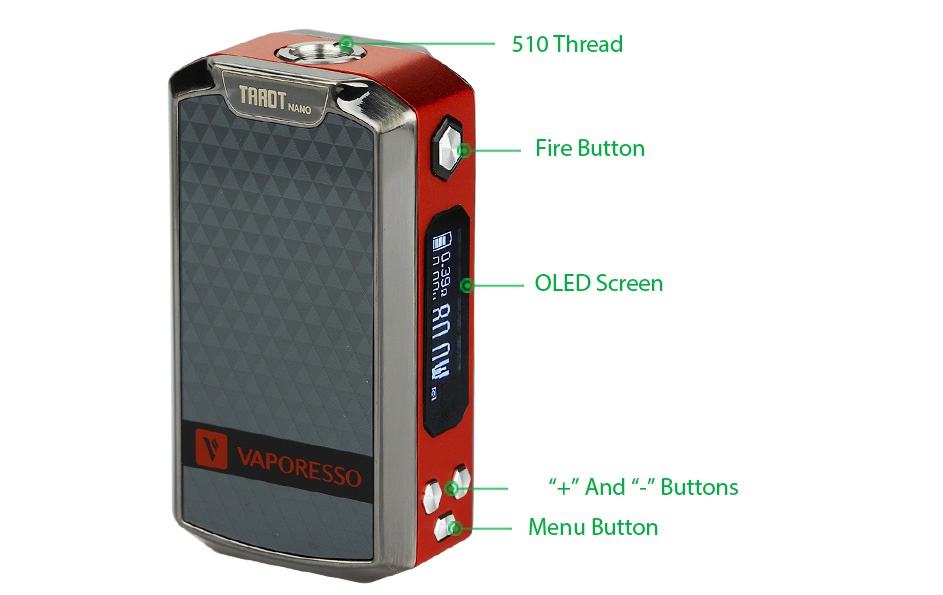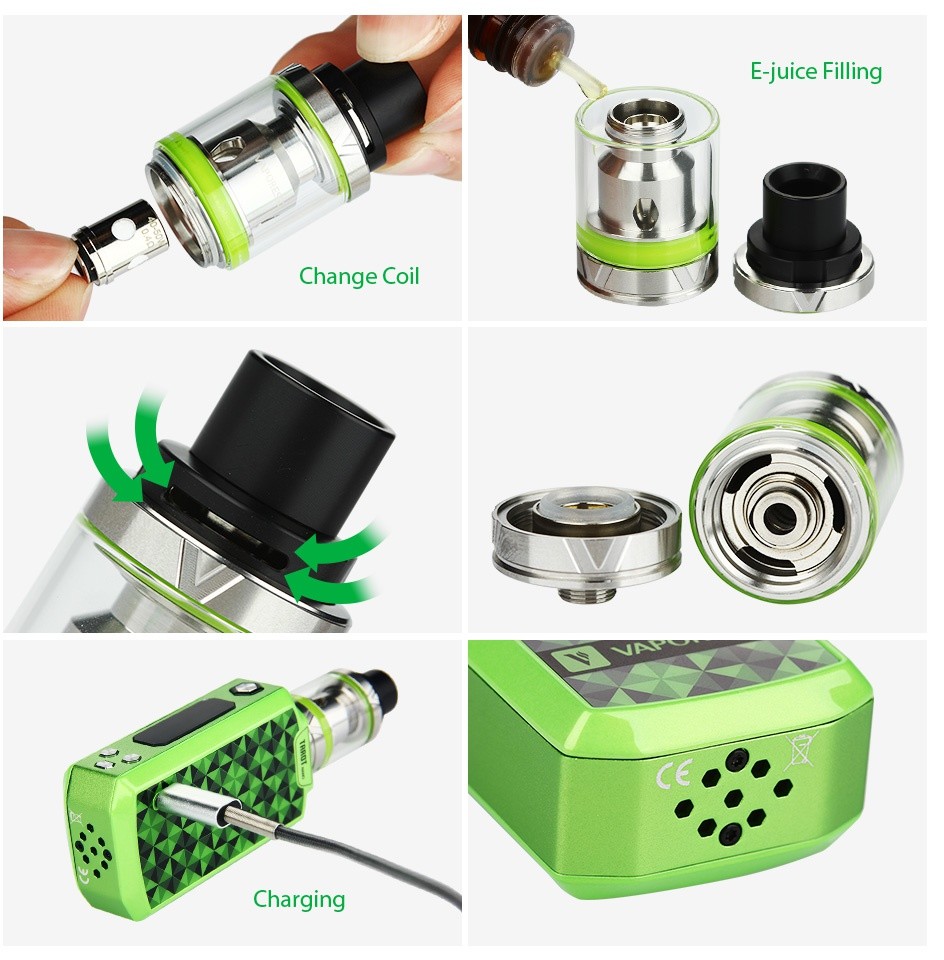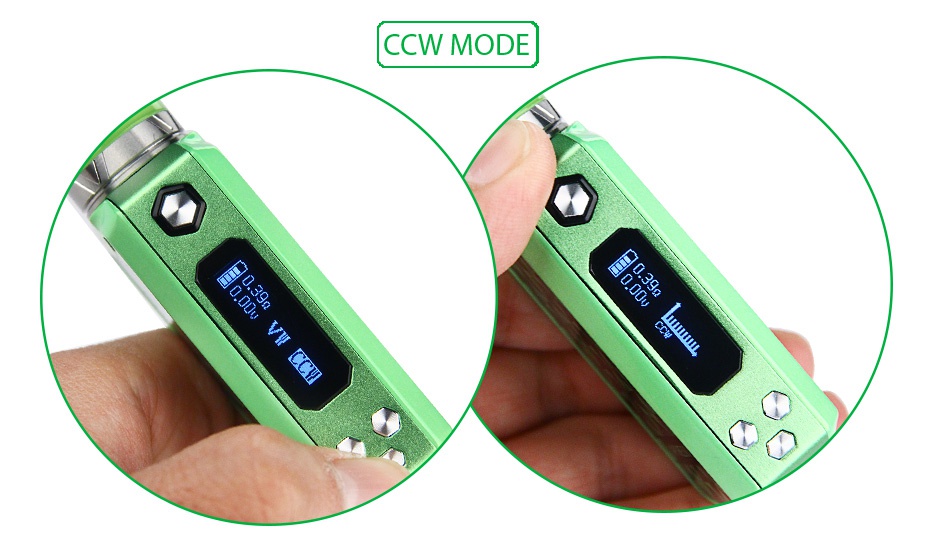 Guarantee
3 months for TAROT Nano MOD. Please check Guarantee Policy.
Click download to get certificate: CE; FCC
Safety(+Efficiency(+)Tech
Us Sales Record