About Vapor Handbag with Handle
Vapor Handbag with Handle
Product introduction
Parameters:
Size: 200 x 170 x 60 mm
Material: Nylon 600d
Vapor Handbag with Handle contains
1 x Vapor Handbag with handle.
Simple packing. Customary Packing from the factory, the packing is subject to change without notice.
Detailed Instructions
Features
1. Fit almost all vaping devices
2. Easy to carry
3. Durable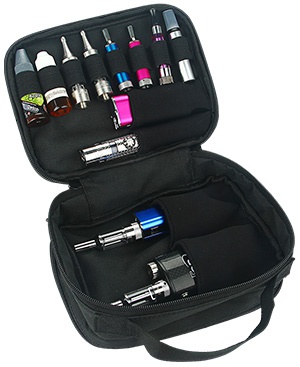 Order Tips
The weft knitting design comes with elastic webbing bands. You can put your e-cig anywhere you like.