About VapeOnly Mini E-pen BVCC Cartomizer 1.5ml
VapeOnly is known as a high-end electronic cigarette brand that produces luxurious, high-powered and efficient mods for every vape enthusiast, no matter what their preferred styles are. This brand is constantly updating their styles and selections, determined to never let their customers down. Their newest products, including the VapeOnly vPipe kit, the VPulse battery and their unique cartomizers, can all be found here as well as a vast selection of other VapeOnly products for your consideration, all at a low prices.
BCC is a great bottom coil changeable unit. We provide a multitude of tanks like the vTank, VIVI NOVA BDCC, E-PEN, BVCC series, V2, BDCC and many others. They all make vaping a lot better and more exciting.
1.5ml VapeOnly Mini E-pen BVCC Cartomizer
Product Instructions
Parameters
Size (length and diameter): 76.5mm x 14mm
Capacity: 1.5ml
Coil resistance: 1.6ohm and 1.8ohm
Materials: plastic, stainless steel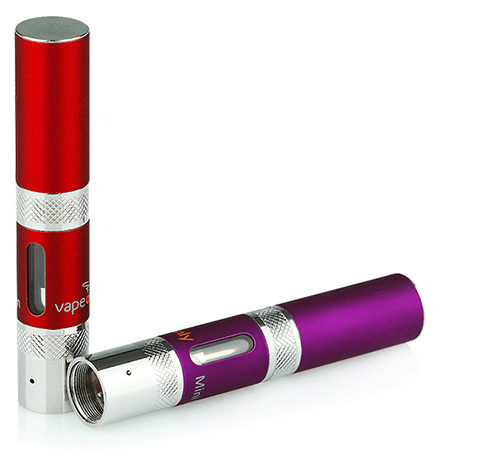 VapeOnly Mini E-pen BVCC Cartomizer 1.5ml contains
1 x VapeOnly Mini E-PEN BVCC Cartomizer/Tank Kit - 1.5ml
2 X BVC coils (1.8ohm and 1.6ohm, 1.6ohm pre-installed)
Simple packing. Customary Packing from the factory,the packing is subject to change without notice.



Detailed Instructions
Features
Very easy to refill
No burning, no leaking
Huge vapor
Pure and clean taste
More stable and reliable

Operation Guide
The vapeonly Mini E-PEN BVCC includes 5 parts: Pen cap, Drip tip and Upper unit (united), Plastic tube, Coil unit and bottom base connector.
It has two windows to see the level of the e-juice.

How to use
1. Turn upside down the cartomizer, then screw off the connector.
2. Use the syringer or dropper to fill less than 1.5 ml e-liquid. Do not overfill it.
3. Carefully screw on the connector, connect it with the battery and enjoy it.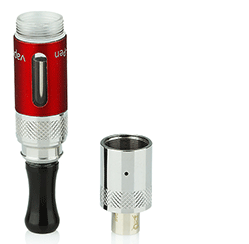 How to replace the coil unit/coil head
Turn upside down the cartomizer, then screw off the connector. Take out the old coil unit from the bottom base, replace with new one. So easy!

Caution
1. Please set the clearomizer upright for 3-5 minutes to fully absorb e-liquid into the coil unit.
2. Please don't active the clearomizer without e-liquid to prevent damaging the inside structure of the coil unit.
Order Tips
eGo thread, it can work with all eGo threading batteries.
It is empty cartomizer, you still need ordere-juice e-liquid.
There is a "1.6ohm" and "1.8ohm" laser in the metal of the coil unit/coil head.
The coil unit is unique, it is 5pcs VapeOnly BVCC Coil unit for BVCC/BDCC Clearomizer/Tank.