About Innokin iClear 30B BDCC Clearomizer 3ml
Innokin is one of the main factories in the industry and certainly one of the top e-cig companies in China. They are always coming up with great designs and features, like the SVD MOD, VTR and VV MOD, not to mention the Cool Fire 1 and 2, as well as the iTaste model. All of these add up to bring in front rewarding results and benefits you will enjoy. There's also the iClear series cartomizer. You get all you need for the best vaping experience.
iClear is a great collection of tanks and clearomizers. The models included here are iClear 10, 16D, 16S, 16, 30B, 30S and 30, among many others.
3ml Innokin iClear 30B BDCC (Bottom Dual Coil Changeable) Clearomizer
Combined shipping cost will be calculated automatically by the system after you choose shipping destination in the checkout step.
Register and sign in your account to get bulk discounts!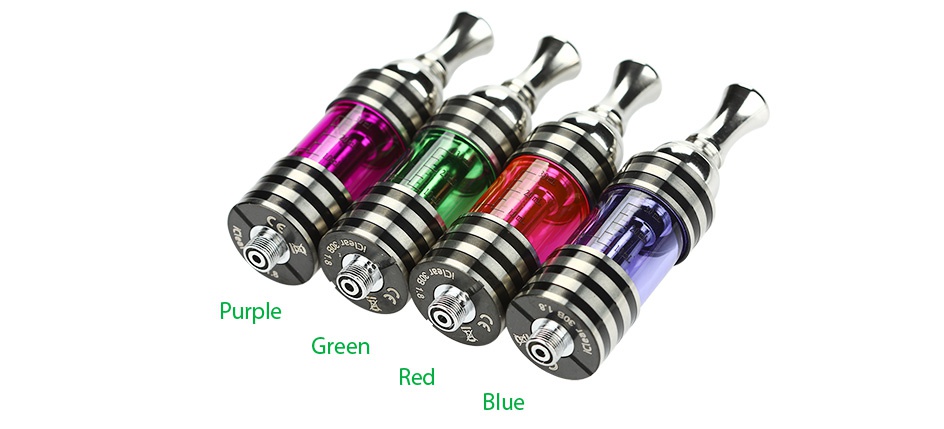 PackageSimple packing. Customary Packing from the factory,the packing is subject to change without notice.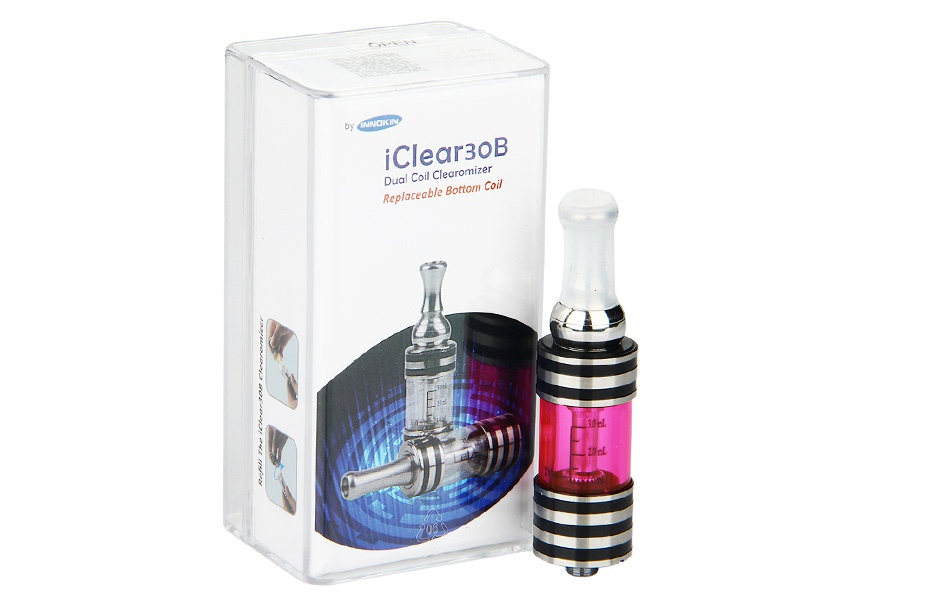 510 thread. It can work with 510/eGo/eGo-T/eGo-C/eGo-C Twist /eVic batteries.

3ml capacity and 1.8ohm resistance.

The replacement coils is Innokin iClear30B Replaceable Dual Coil.

It is an empty cartomizer, you still need purchase e-liquid e-juice to refill!

Features

Bottom Dual Coil Changeable

Innokin iClear30B is dual coil clearomizer with a replaceable atomizer head, making it very inexpensive to maintain, while providing huge amounts of vapor and flavor.

Huge Capacity
Another great feature of the iClear30B is the large 3ml chamber for holding e-liquid. This means vapers can vape longer between fills, uninterrupted.

Rotatable Mouth Piece
The iClear30B utilizes a rotatable mouth piece with an innovative 360 degree rotating design. These mouth pieces are designed to swivel around, providing a more comfortable and enjoyable vape!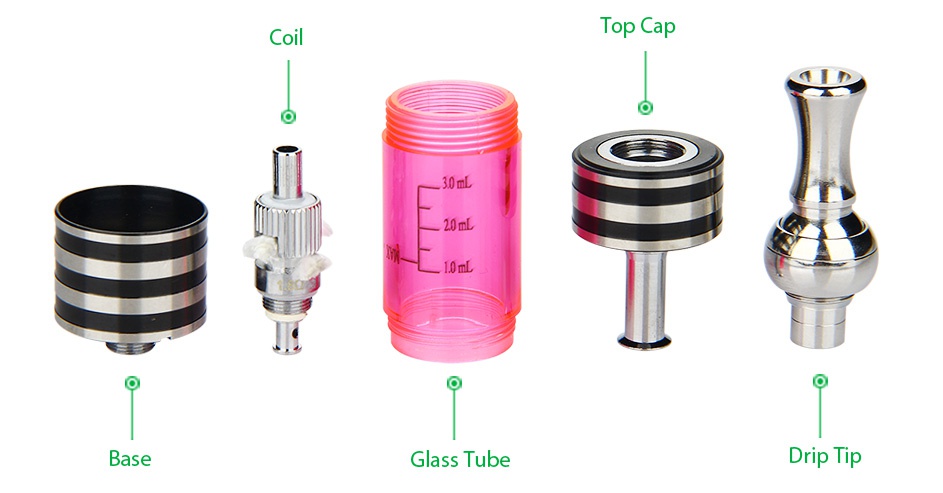 How to replace the coil:

1. Unscrew the bottom base. When you change new coil, please make sure iClear30B tank have no e-liquid.
2. Unscrew the old coil and replace a new one.
How to refill the iClear30B Cartomizer?
1. Turn upside down the cartomizer and screw off the bottom base firstly.
2. Use the syringer or needle tip dropper to fill less than 3ml e-liquid. Try not to get e-Liquid in the center hole as it's used for air flow.
3. Carefully screw on the connector, connect it with the battery and enjoy it.
How to remove your BDCC cartomizer from battery?

Hold the bottom of the clear cartomizer when you separate it from battery. Please do not screw the cartomizer from the top or middle of the cartomizer, just in case the e-liquid pour out.
Tips:

1. Make sure the cartomizer should be screwed back tightly onto the Joye eGo/eGo-T/eGo-C/eGo-C Twist battery.

3. When the cartomizer does not perform well or stops working due to heavy use, just replace the coil unit with a new one, you will get a new cartomizer!
Sellers/Distributors, please do let your customers know how to use this cartomizer correctly.