About IJOY Asolo 200W TC Express Kit
iJOY is a company that is known for the great quality electronic cigarettes and e-cig gears that it produces. It is the first company to have introduced the Taste Control features into the market. The brand has created a great combination with the box MODs of 200W from Asolo along with the ACME tanks to create a long lasting and great experience in vaping.
IJOY SOLO comes with the Asolo 200W, Solo ELF, Solo V2, and Solo V2 Pro and it is the first box mod series. It is an absolutely monster in the vape market and a choice that most people commonly make. ASOLO 200W is used to update the temperature control Solo ELF provides a better flavor experience Solo V2 is used to provide support for temperature control for SS, Ti, and Ni coils. The user will be easily able to update using the USB Port. Solo V2 Pro has a large OLED display to make the product more convenient.
IJOY Asolo 200W VW/TC Express Kit W/O Battery
Parameters
Screen size: 0.91" OLED
Size: 90*50*24mm
Output Wattage: 5W - 200W
Output Voltage: 1V - 7.5V
Output Current: 1.0A - 35A
Rated Resistance Range:
0.1ohm - 1.0ohm (TC Mod for Ni/Ti coil)
0.5ohm - 3.0ohm (TC mod for Kanthal coil)
0.1ohm - 2.5ohm (TC Mod for common coil)
0.1ohm - 3.0ohm (VW mod)
Material: High Aluminum body
Fire method: Metal Stretch button
GUI operate: YES
USB charging for battery: NO
Heating coil material: supports almost all kinds of exist wires
IJOY Asolo 200W TC Express Kit contains
1 x 200W Asolo Mod

1 x 510 - eGo adapter
1 x Silicon Sleeve
2 x Stickers
1 x User Manual
1 x Warranty Card
1 x Gift Box

Simple packing. Customary packing from the factory, the packing is subject to change without notice.
Detailed Instructions
Features
5W - 200W VW/TC Mod
Supports almost all heating coil material
GUI Operation
Applying 2 x 18650 batteries
Special Password function
Screen Rotation function
e-Liquid indicator
Malfunction Indication and Protection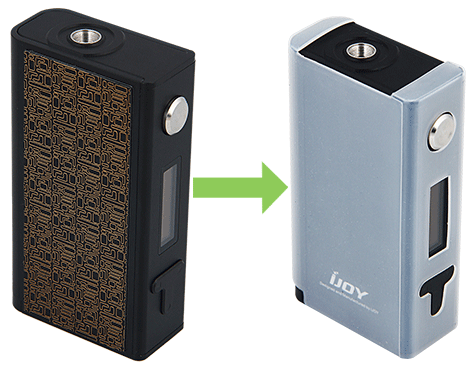 Operation Guide
Power on/off: press the fire button five times in quick succession to turn it on. In the same way, it can be turned off.
Shift between TC and VW mode: keep pressing the "T" button, the screen will shift from VW/TC mode.
Special password function: Factory default is no password. Password must be stetted when Asolo shutdown.
Screen Rotation function: Press the T button and up button at the same time, to rotate screen upward; Press the T button and down button at the same time, to rotate screen downward.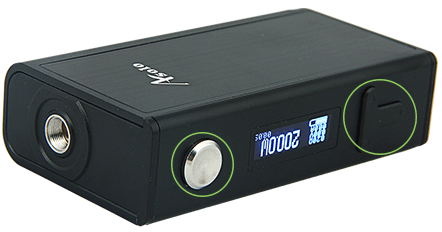 Order Tips
It doesn't come with 18650 batteries, which you shall buy separately.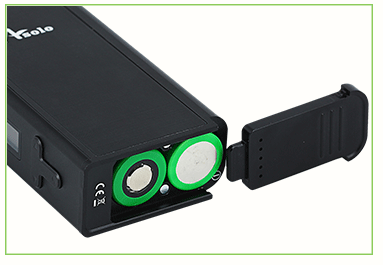 Guarantee
Please check Guarantee Policy.
Guarantee period: 3 months for the MOD.
Safety(+)efficiency