About Hellvape Rebirth RDA
If you are a vaping enthusiast, the chances are you already know about Hellvape. Let's just say Hellvape is quite famous for its unique and cutting-edge designs and manufacturing. This company is known to produce high-quality and extremely effective atomizers, kits, MODs, and other vaping accessories. Hellvape doesn't just deliver vaping devices. Instead, it strives to offer a quality and memorable vaping experience. The perfect of quality and reasonable pricing is what has made Hellvape one of the leading manufacturers of vaping devices.
The designers of Hellvape Rebirth RDA are Mike and Hellvape. Both worked very hard to provide Hellvape Rebirth that is a tank. This tank can be rebuilt and the size is 24mm. The excellent feature is that there is a two-post deck and it helps to make coils for buildings. Three is also honeycomb airflow that provides an adjustable airflow on both sides of it. You will have an interesting vaping event with it. We can use Hellvape Rebirth with Squonk MODs and the Squonk Pins that are gold plated. There is also present a locking system. There are 810 drip tip and 6 mm deep e-juice.
The Hellvape Rebirth RDA
Piano Full Black Purple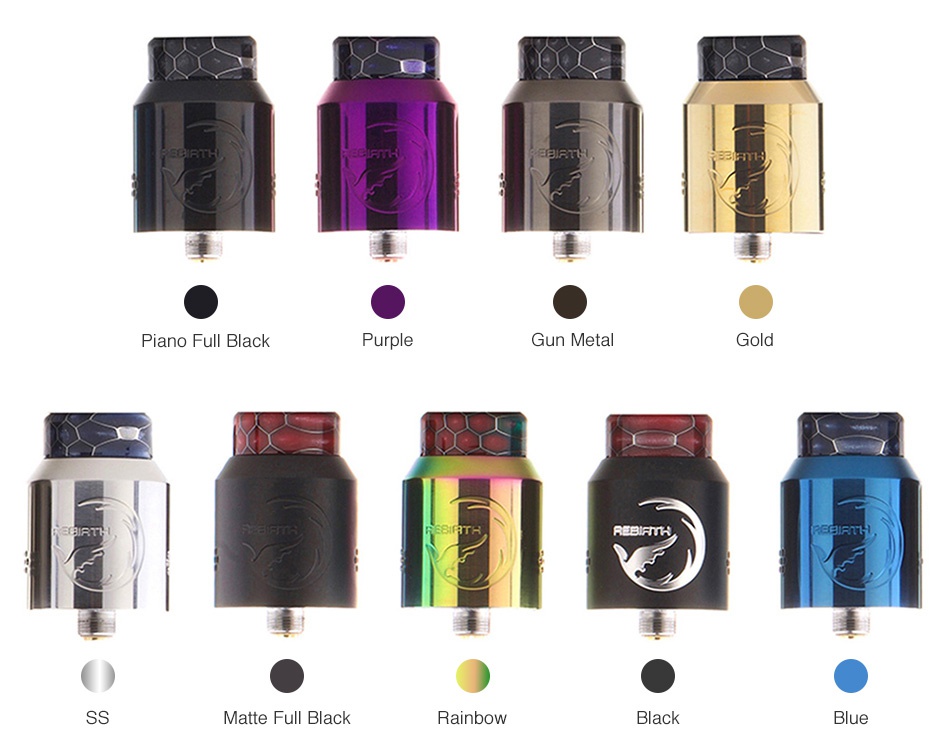 Specifications
Parameters
Diameter: 24mm
Material: Stainless Steel
Thread: 510
Features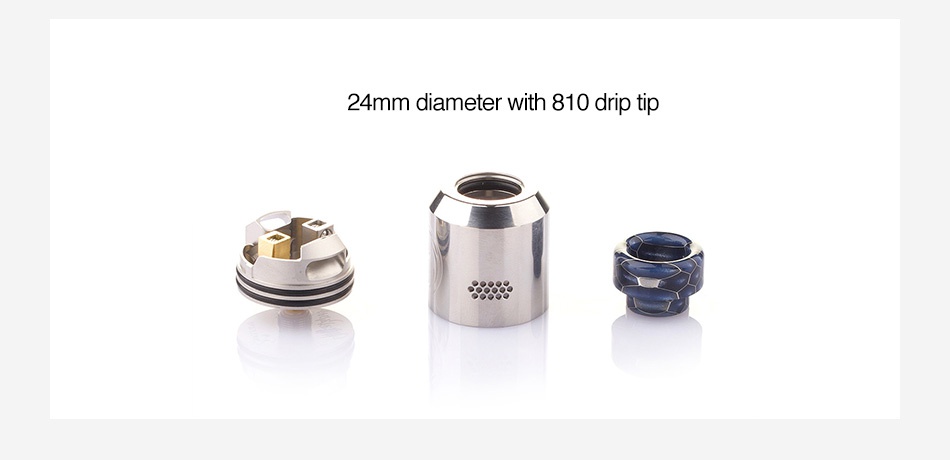 Packing List
Hellvape Rebirth RDA contains
1x Rebirth RDA
1x 810 PEI drip tip
1x Stainless Steel 510 Adapter
1x Accessories Bag
1x Rebirth RDA Sticker
1x Positioning Tool
1x User Manual
Simple packing. Customary Packing from the factory, the packing is subject to change without notice.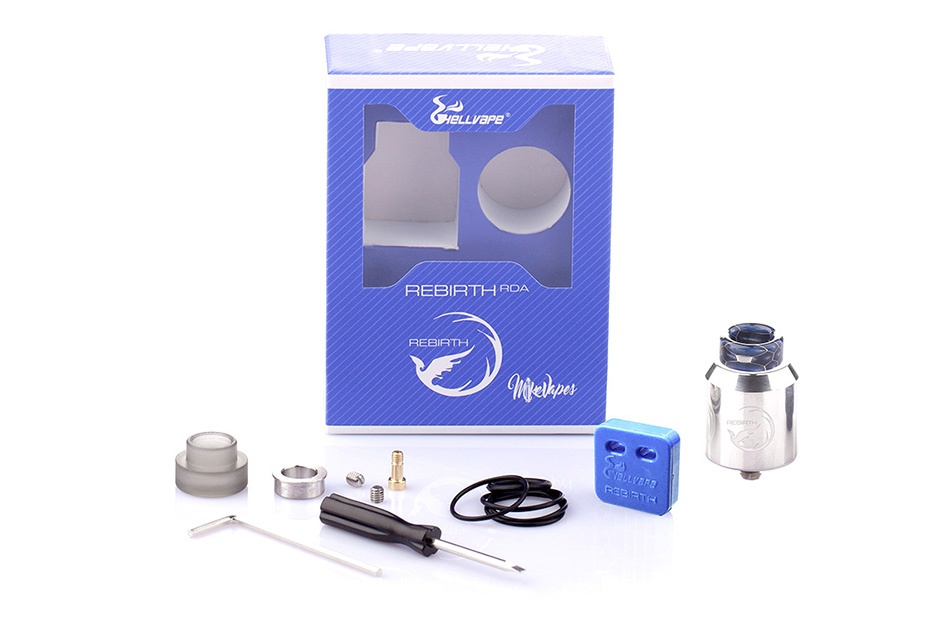 Order Tips
510 thread.
It doesn't come with e-liquids, please buy them separately.
You can select more Wire, Wick & Tool for easy building.