About GeekVape Griffin 25 Build Deck
The Geek Vape has been designed for DIY users. Users need to purchase Clapton wire, cotton and twisted wire. The Geek Vape works well with the Griffin GTA, Tsunami RDA, Avocado Genesis RTA. In the RBA world, the Geek Vape has a high level of importance.
The Griffin RTA series by Geek Vape comes with an easy velocity building dec, rebuild able tank atomizer and a bottom airflow that is Kennedy styled. The Griffin RTA, Griffin 25 RTA, Griffin 25 Plus RTA, Griffin 25 Mini RTA provide high quality at competitive rates. This is a great option for DIY lovers. The RTA series by Griffin offers amazing vaping experience to the users with large vapors.
Product introduction
GeekVape Griffin 25 Build Deck contains
1 x GeekVape Griffin 25 Build Deck
Simple packing. Customary Packing from the factory, the packing is subject to change without notice.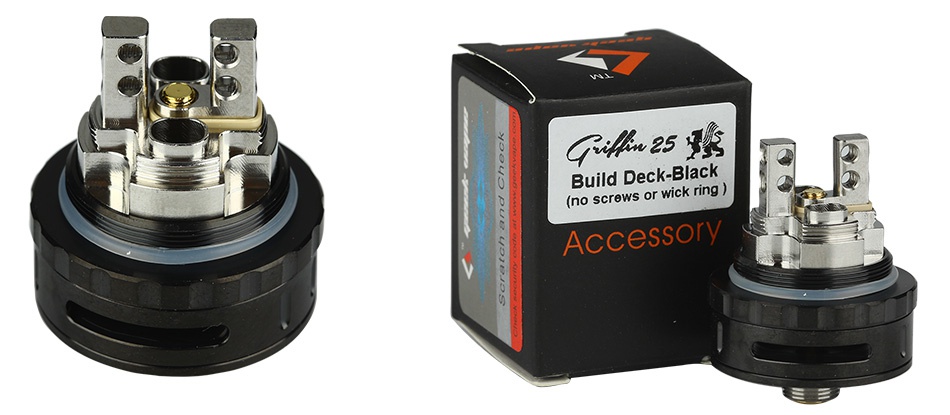 It's for Griffin 25 Tank.