About GAS MODS G.R.1 Pro Top Cap 24mm
Gas mods is an E cigarette company that's focused in on making top-quality products. The GR1 RDA is one of their most famous products and it's one of the smallest and most intricate vaporizer parts available on the market today. The high quality products available through GAS mods usually come at premium prices but with the help of our company you can get access to some of these options for your vape at an affordable rate!
The G.R.1 is a premier Squonk RDA is produced in a mini type as well as a 22mm diameter build. The design of this and TLV offers a series of airflow control solutions as well as a number of different paper types. As the device can be equipped with multiple types of drips and caps, this is a product that can really stand some excellent customize a ship. If you're looking for a high-quality MTL RDA, it is tough to beat this option.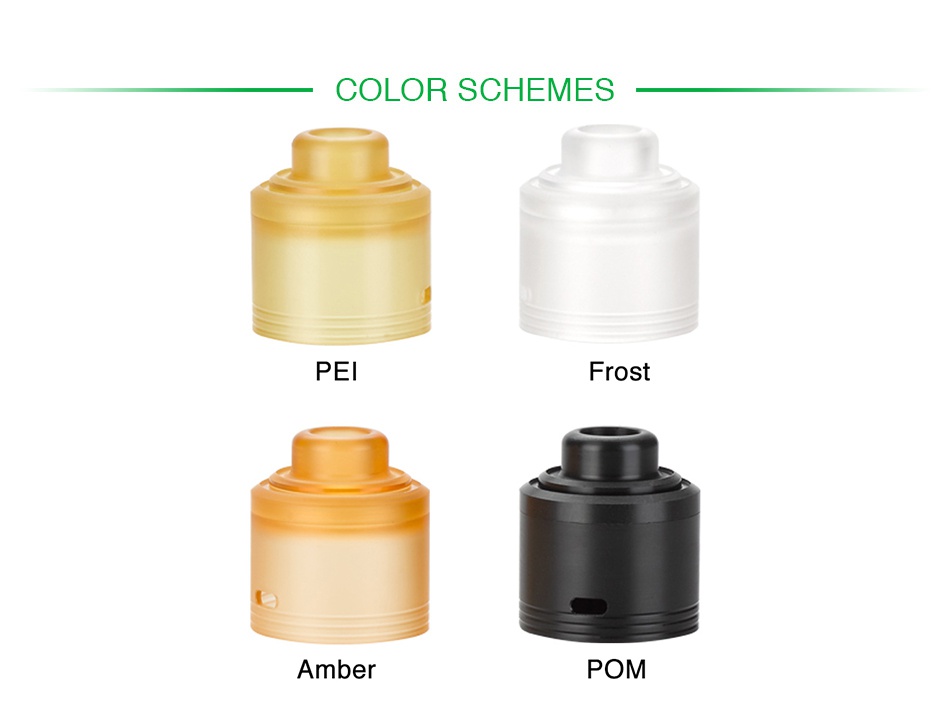 Specifications
Parameters
Type: 24mm
Material: Ultem(PEI Color), POM, PMMA(Amber Color), PC(Frost Color)
Quantity: 1pc/pack
Packing List
GAS MODS G.R.1 Pro Top Cap 24mm contains
1x GAS MODS G.R.1 Pro RDA Top Cap 24mm
Simple packing. Customary Packing from the factory, the packing is subject to change without notice.


Order Tips
It is for GAS MODS G.R.1 Pro BF RDA.