About Freemax Fireluke Pro Subohm Tank 4ml
A brand that is well known for its top-quality designs and fresh new takes on modern vapes, Freemax has been consistently churning out high quality products that vape enthusiasts everywhere are in love with. Their tanks are primarily designed to support high-wattage mods, giving you tanks that can take the heat of whatever you throw at it. They use wide bore drip tips with adjustable air flow for total customization of each hit. Find your favorite Freemax vape in this section at an affordable price.
Get a tank that functions every bit as well as it looks with this Freemax Fireluke. This tank allows for easy sub ohming and refills of juice, thanks to its five-milliliter juice capacity that will soak up into the coils at the perfect rate to ensure no dry hits are taken when sub ohming. The Fireluke uses bubbled Pyrex glass that is strong and won't easily take on damage. The threaded top fill design not only makes it easier to fill but helps to ensure no leaking occurs.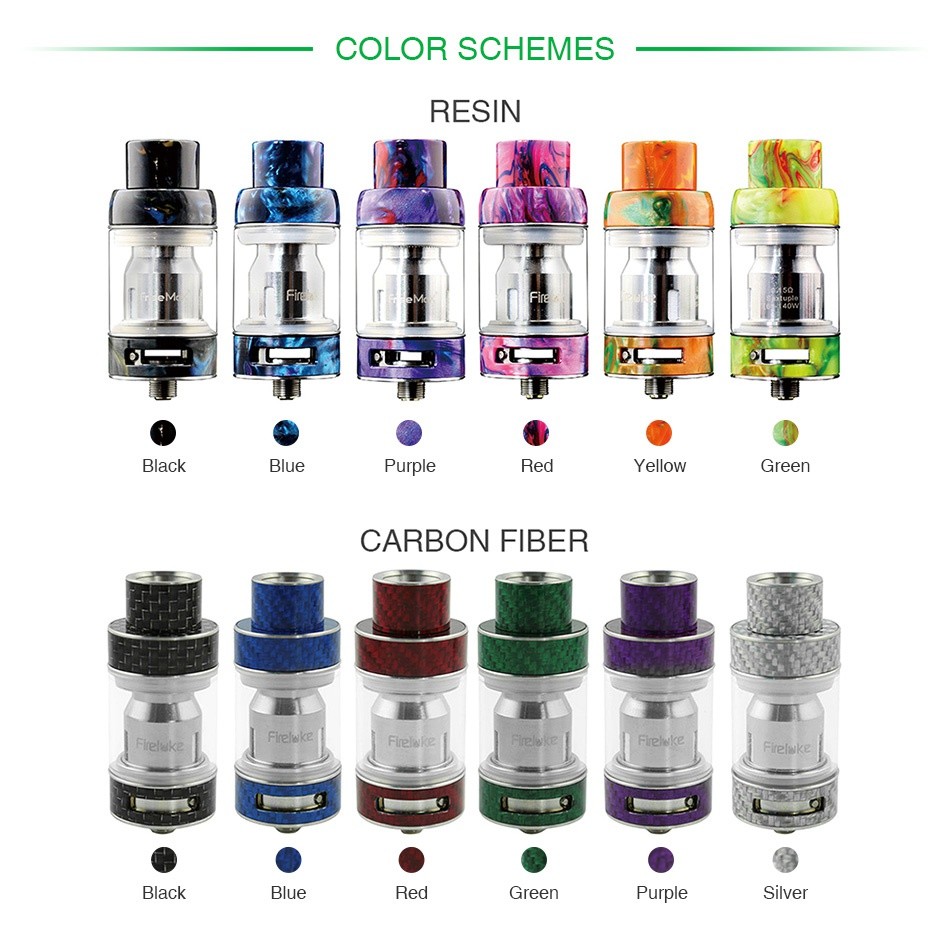 Specifications
Size: 25mm(D) x 60mm (L)
Capacity: 4.0ml
Drip Tip: 810 Drip Tip
Coil: Kanthal 0.15ohm Sextuple Coil (60-140W) / Kanthal 0.15ohm DVC Coil (60-120W) /Kanthal 0.25ohm DVC Coil (50-100W)
Thread: 510 thread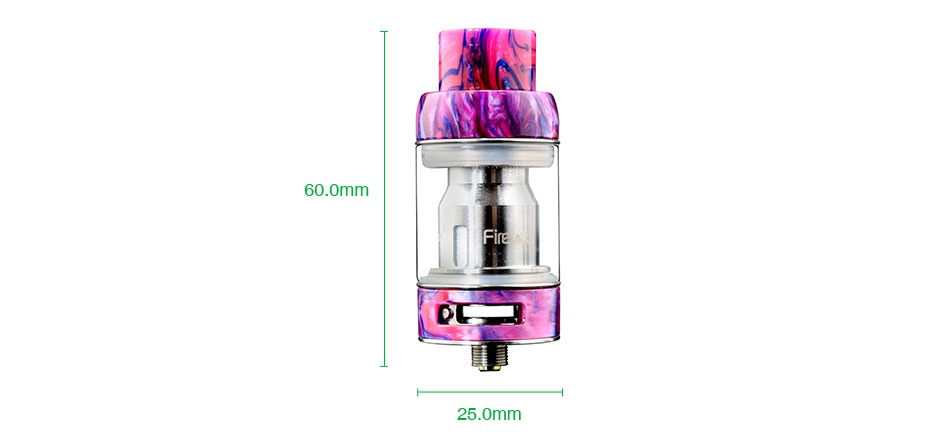 Features
Easy top fill design
Adjustable dual bottom airflow slots
Available in Resin and Carbon fiber
Fireluke firelock coil system
13mm Widebore Drip Tip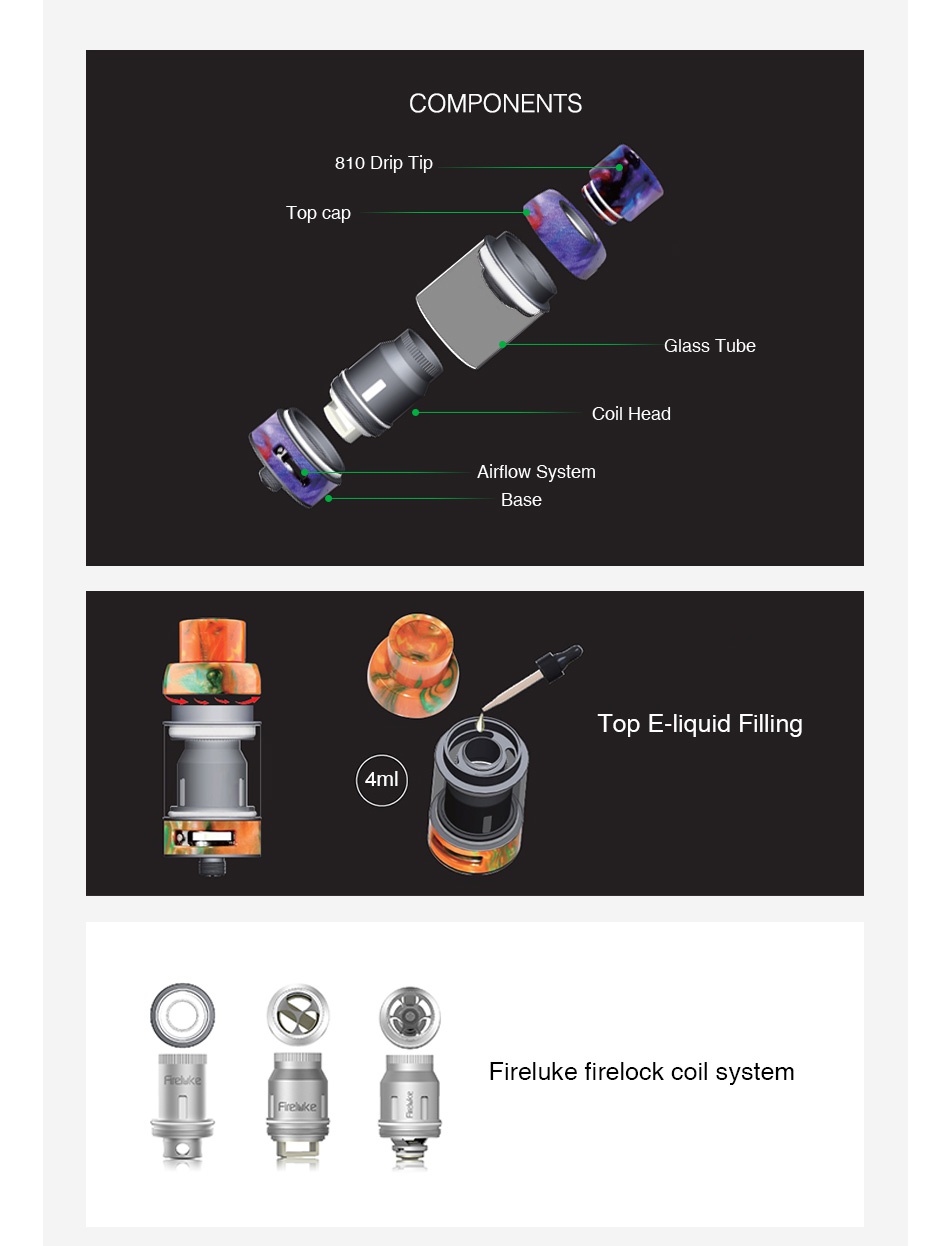 Packing List
Freemax Fireluke Pro Subohm Tank 4ml contains
1x Fireluke Pro Tank (Kanthal 0.15ohm sextuple coil pre-installed)
1x Kanthal 0.15ohm DVC coil (60-120W)
1x Replacement O-rings
1x Replacement Glass 4ml
1x User Manual
Simple packing. Customary Packing from the factory, the packing is subject to change without notice.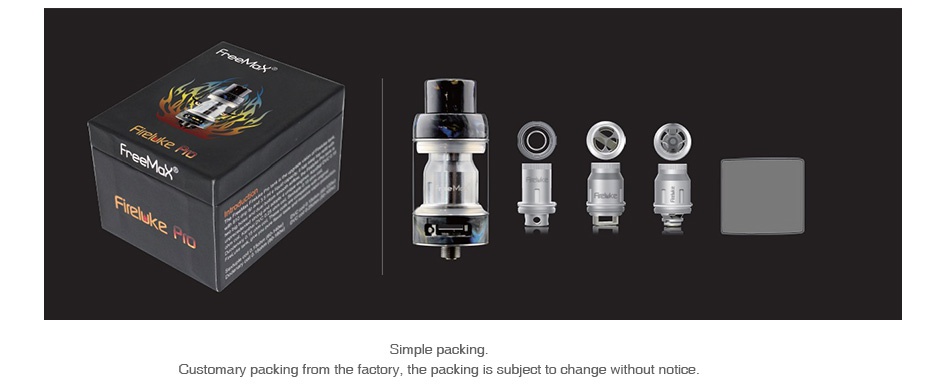 Order Tips
510 thread
You can select the vape juice here.
You can choose the replacement Fireluke Coil or Freemax Mesh Pro Coil.