About Eleaf LYCHE Atomizer Head 5pcs
Eleaf is one of the most recent e-ciggereate company offering quality products along with state of the art customer support. The company has regular customers who prefer its products. Some of the products that we offer include eleaf mini iJust battery, rebuildable atomizer, elaf iJust mod, iSmoka iGo Mod and several other products. You can visit our online shop and buy ismoka electronic cigerrate to get the best e-smoking experience.
The Lych Atomizer by Eleaf comes with a diameter of 22mm and comes with a tank of 4ml. It comes with a leak proof cup design and a dual coil of 0.25ohm along with an RBA tank. The RBA head is an amazing option for DIY lovers. LYCHE is an amazing option for people seeking a smooth vaping experience.
5pcs Eleaf LYCHE Atomizer Head
Product introduction
Parameters
Type: Dual SS316 0.25ohm coil; NC 0.25ohm coil
Wattage: 40 - 60W
Modes: VW, Bypass, TC-SS and TCR

Eleaf LYCHE Atomizer Head 5pcs contains
1 x 5pcs Eleaf LYCHE Atomizer Head
Simple packing. Customary Packing from the factory, the packing is subject to change without notice.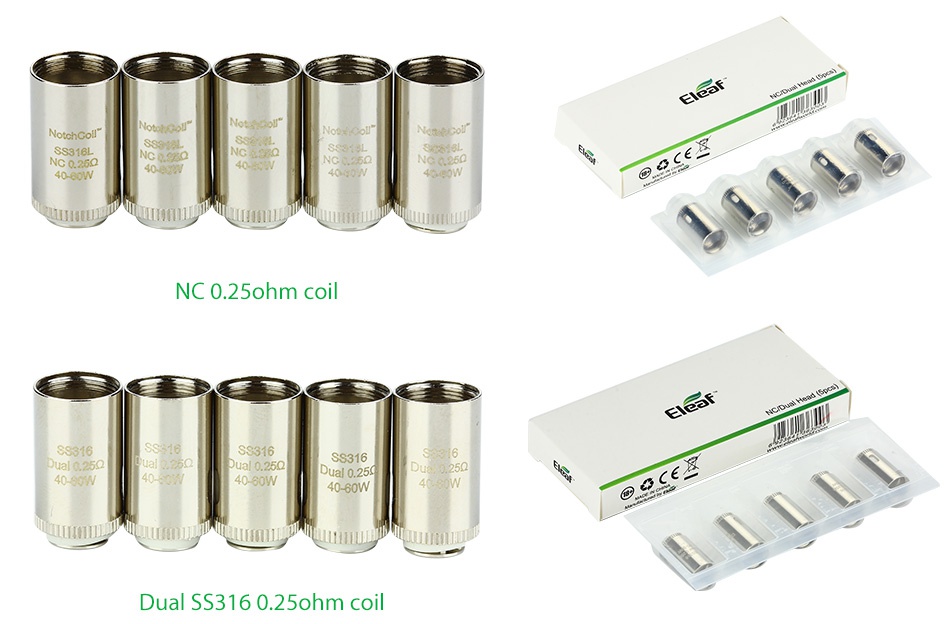 Features
capable of working under high watts (40 - 60W)
100% organic cotton
popular stainless steel Notchcoil; Two stainless steel heating coils vertically placed in parallel
Note:
1.Please first drip a few drops of e-liquid directly into the coil so as to make it fully saturated before first use.
2.Please don't vape until e-liquid nearly runs out. Otherwise, the coil will be damaged.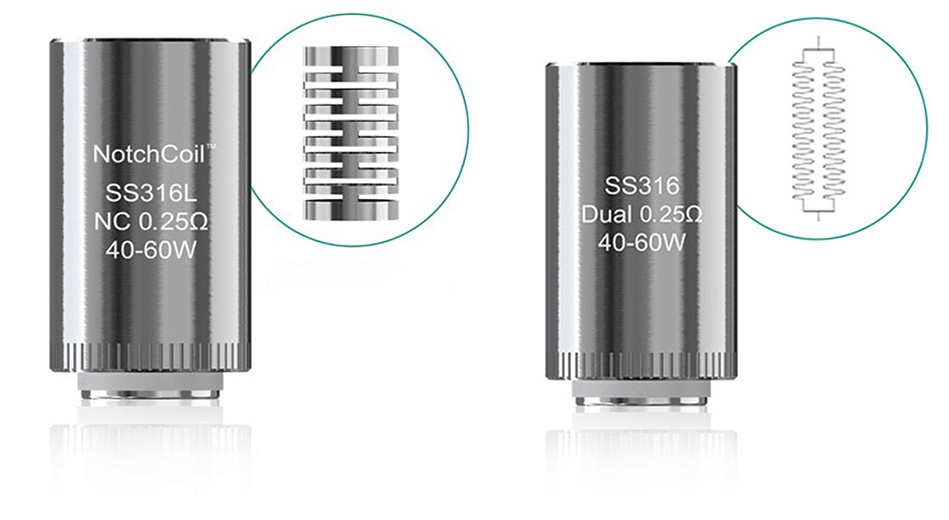 It's for Eleaf LYCHE Atomizer.