About Eleaf Lemo 3 RTA Cap 5pcs
Eleaf is one of the most recent e-ciggereate company offering quality products along with state of the art customer support. The company has regular customers who prefer its products. Some of the products that we offer include eleaf mini iJust battery, rebuildable atomizer, elaf iJust mod, iSmoka iGo Mod and several other products. You can visit our online shop and buy ismoka electronic cigerrate to get the best e-smoking experience.
The lemo by ELeaf comprises of Eleaflemo 2, lemo 3 RTA, Eleaflemo drop 2.7ml and EleafLemo RBA 5ml. Each of them are equipped with an extra heating coil, screws, cotton and screwer for the necessary DIY tasks. You can select the finest BRA atomizer for DIY enjoyment.
5pcs Eleaf Lemo 3 RTA Cap
Product introduction
Eleaf Lemo 3 RTA Cap is a spare part for Lemo 3. It is the cap for your RTA base. Get it for your Eleaf Lemo 3.


Eleaf Lemo 3 RTA Cap 5pcs contains
1 x 5pcs Eleaf Lemo 3 RTA Cap
Simple packing. Customary Packing from the factory, the packing is subject to change without notice.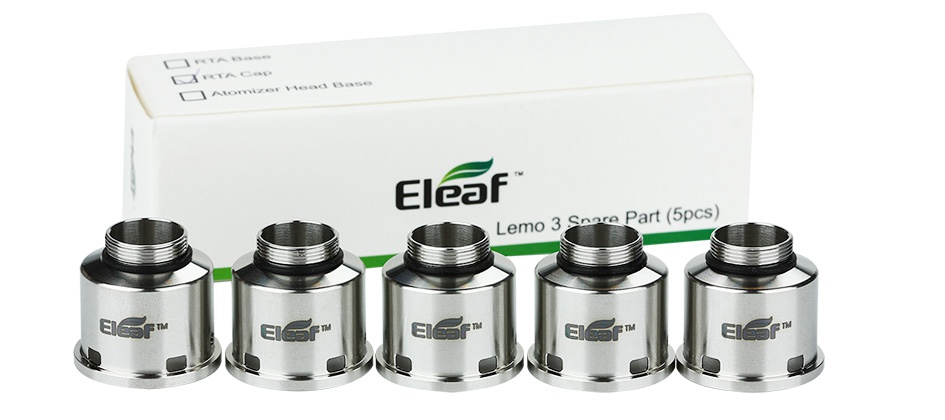 It's for Eleaf Lemo 3 Tank.