About Eleaf iStick Pico 75W TC MOD
Eleaf is one of the most recent e-ciggereate company offering quality products along with state of the art customer support. The company has regular customers who prefer its products. Some of the products that we offer include eleaf mini iJust battery, rebuildable atomizer, elaf iJust mod, iSmoka iGo Mod and several other products. You can visit our online shop and buy ismoka electronic cigerrate to get the best e-smoking experience.
The iStick family by Eleaf comprises of iStick Pico, iStick Basic, iStick OC, iStickPower and iStick Pico 25. All these devices are compact in size and comfortable to hold as well. Along with that, the buttons are easy to use. You can opt for leather and silicon cases. The iStick is a successful series with the well known VV/VW/TC MODs. You can make a selection according to your taste requirements. For the best vaping life, iStick is a superb alternative.
75W Eleaf iStick Pico TC MOD Kit W/O Battery
Product introduction
Parameters
Size: 45mm x 23mm x 70.5mm
Voltage: Max 9V
Wattage (maximum): 75W
Battery: High rate 18650 cell (Continuous discharge current should be above 25A)
Mode: VW/Bypass/TC-Ni/TC-Ti/TC-SS/TCR
Resistance range: 0.05 - 1.5ohm (TC modes); 0.1 - 3.5ohm (VW/Bypass mode)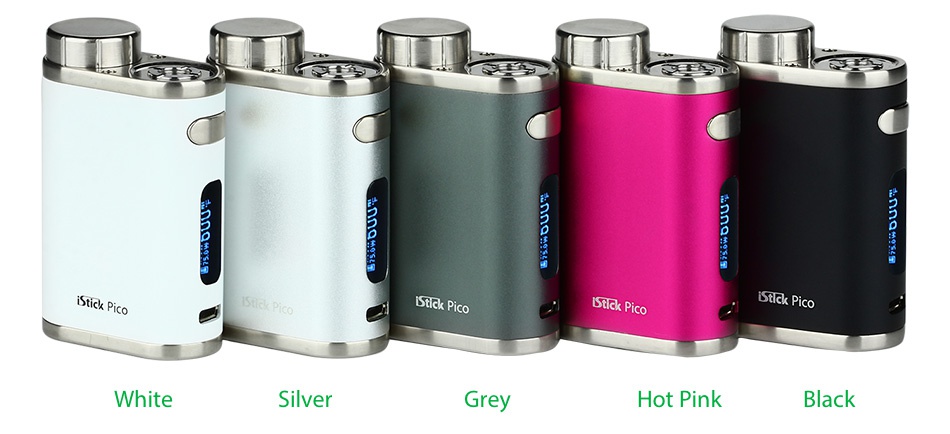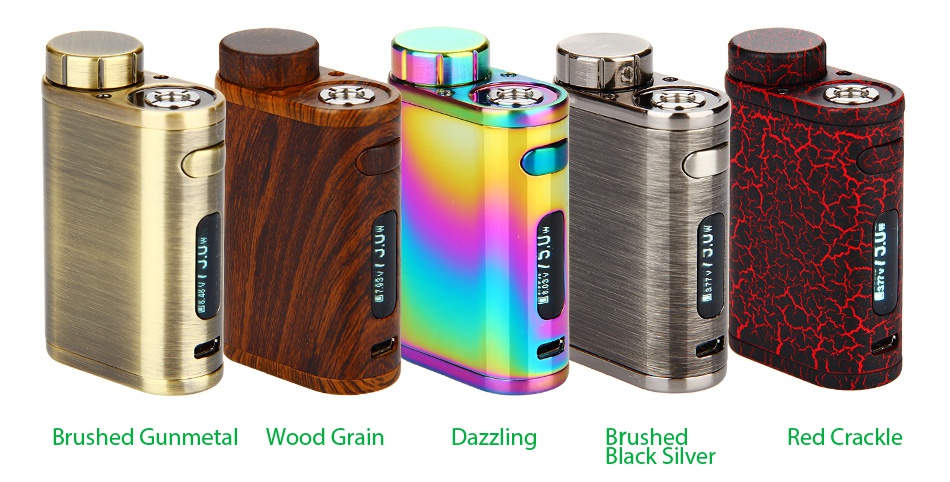 Eleaf iStick Pico 75W TC MOD contains
1 x iStick Pico MOD (without cell)
1 x USB Cable
Simple packing. Customary Packing from the factory, the packing is subject to change without notice.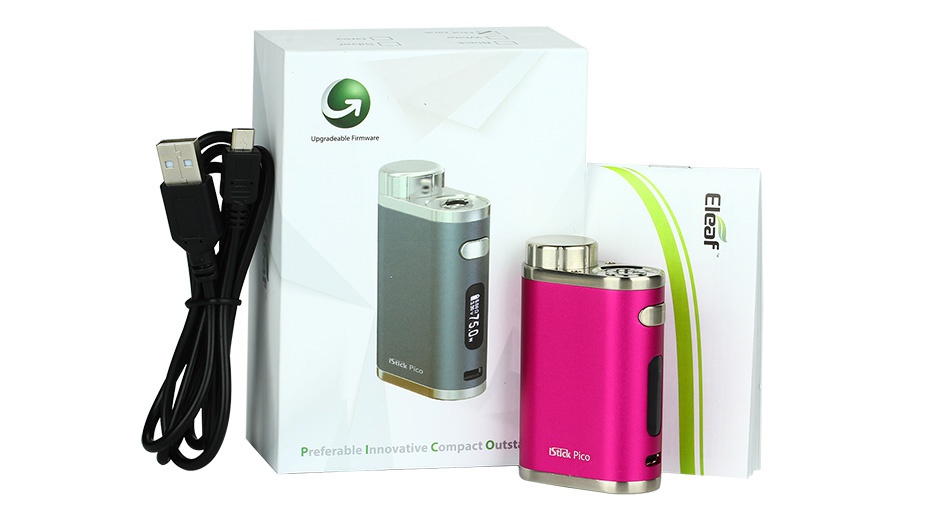 Features
75W Max Output with compact size
VW/Bypass/TC-Ni/TC-Ti/TCR Mode
Replaceable 18650 Cell
Elegant appearance in 5 colors
Top filling and hidden adjustable airflow
Unique bottom design
Upgrade-able firmware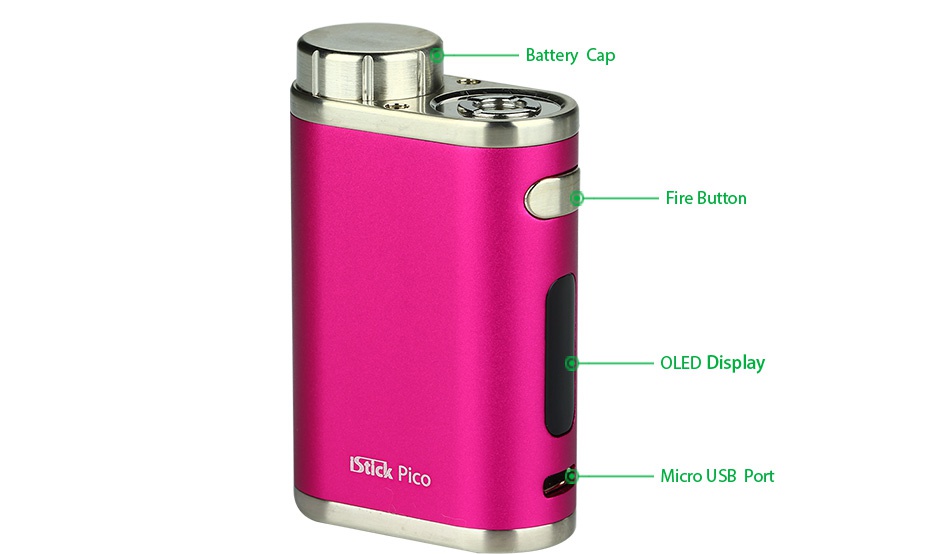 Operation Guide
Power on and off: Install a high-rate 18650 battery(discharge current above 25A); press fire button 5 times continuously to turn on/off the device.
Vaping: Long press the fire button and take a puff.
Stealth function: While the device is on, simultaneously hold the fire button and the down button. This will allow you to switch between the Stealth on and off function.
Lock/unlock: While the device is on, simultaneously keep pressing up and down buttons for 2 seconds. This will allow to switch between lock and unlock.
Switch the display Mode: While the device is powered off, keep pressing up and down buttons simultaneously for 2 seconds, the display will rotate 180 degrees.
Shift between VW/Bypass/TC-Ni/TC-Ti/TC-SS/TCR mode: While the device is on, press the fire button 3 times in quick succession, the first row will flash to indicate you entering the menu. Press the up or down button to switch between different modes. Then press the fire button one time to confirm the mode you chose.
How to charge: You can take out the lithium-battery from the device and then charge the cell itself. Moreover, it can also be charged in the iStick Pico via USB cable.

Eleaf iStick Pico 75W TC MOD contains 510 thread, compatible with 510 threaded clearomizers/tanks.
It doesn't come with 18650 lithium-battery.
It is recommended that you use Eleaf Melo 3 mini atomizer with this iStick Pico MOD.

Guarantee
3 months for battery MOD. Pls check Guarantee Policy.
Click download to get the certificate: CE, RoHS.
Note: We now need serial number to proceed after-sales service. Please kindly preserve the serial number of product if it's available.
Safety(+Efficiency(+)Tech