About Eleaf iCare 2 Atomizer 2ml
Eleaf is one of the most recent e-ciggereate company offering quality products along with state of the art customer support. The company has regular customers who prefer its products. Some of the products that we offer include eleaf mini iJust battery, rebuildable atomizer, elaf iJust mod, iSmoka iGo Mod and several other products. You can visit our online shop and buy ismoka electronic cigerrate to get the best e-smoking experience.
The Eleaf iCare Series has an inbuilt tank and airflow system. This series comprises of iCare, iCare Mini, iCare 110, iCare 160 and iCare Solo. It has a bottom design with anti-leaking feature, a convenient top filling feature and an easy to use automatic On / Off feature. You can put this feature on when you are about to start a vaping session. It comes with 3 color LED's. It is compatible and easy to use.
Eleaf iCare 2 Atomizer - 2ml
Product Instructions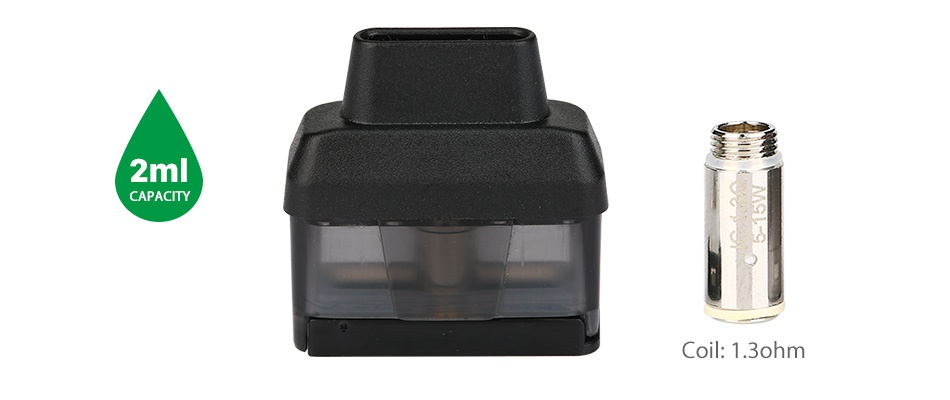 Parameters

capacity: 2ml
Coil: 1.3ohm


Eleaf iCare 2 Atomizer 2ml contains
1 x iCare 2 Cartridge
1 x IC 1.3ohm head
1 x Mouthpiece
Simple packing. Customary Packing from the factory, the packing is subject to change without notice.

It is designed for iCare 2 starter kit.
The replacement IC 1.1ohm and 1.3ohm heads are also available in VapeNico, they are both compatible with iCare series.
You can select the vape juice here.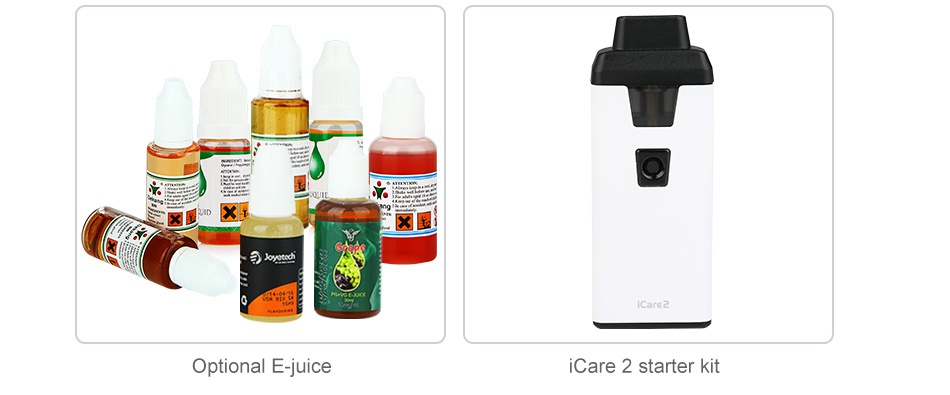 Features
Convenient top filling design
All-new IC coil head for optimal flavor
Detachable structure for easy cleaning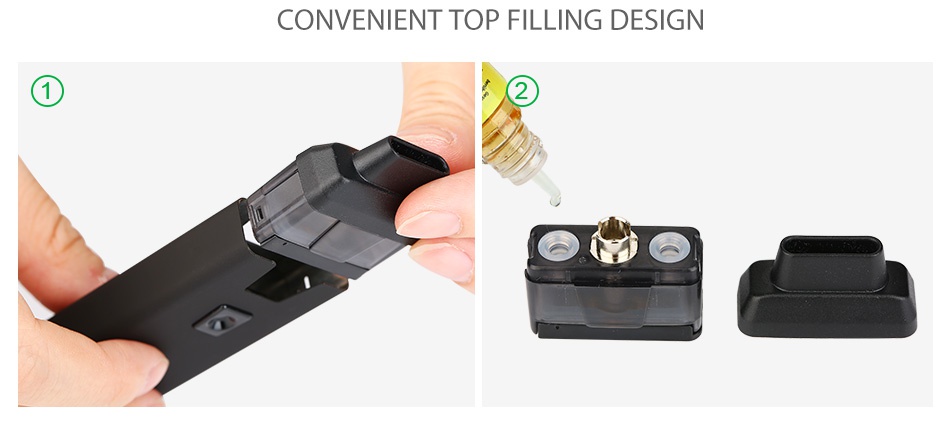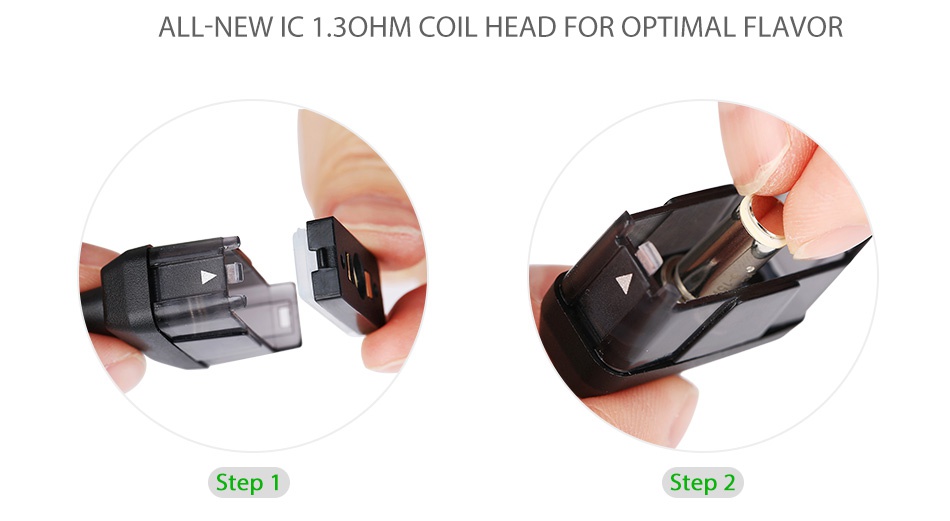 Operation Guide
How to install atomizer head?

1. Pull out the whole tank section;
2. Open the bottom cover with your fingernail in the direction of the arrow;
3. Screw the IC 1.3ohm head into the tank and put back the bottom cover to its original position.

Note: 1. Please first drip a few drops of e-liquid into the IC 1.3ohm head to fully saturate it before first use.
2. Please make sure there is nearly no e-liquid left in the tank before replacing the atomizer head.