About Cthulhu CETO Mesh RDA
The Cthulu mod is quickly gaining attention as one of the most famous electronic cigarette mod companies on the planet. They have a wide range of products like the Gaia RDTA, CETO RDA, and Azathoth RDA. As the company is constantly innovating you can find items for your vape at a top quality price through the Cthulhu page.
The CETO remains one of the first stainless steel RDA mesh devices from Cthulhu. It is considered a highly innovated to post clamp that comes with locking mechanisms for the mesh. This is a device that's entirely designed for improved flavor in the clouds. The CETO works in conjunction to a squonk mod and even comes with a squonk pin. The airflow and channel design leads to improvements with atomizer and airflow through chambers as you vape.
Product Instructions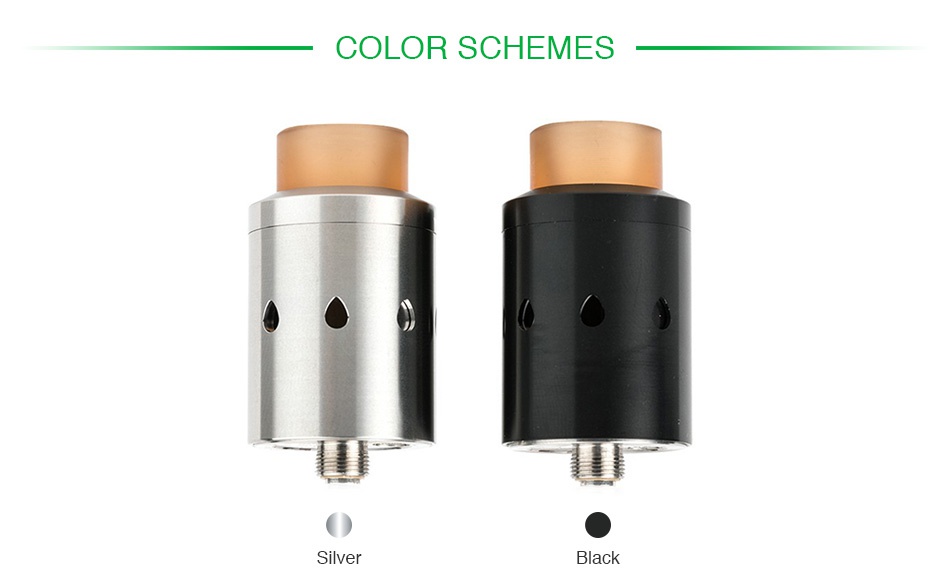 Parameters
Size: 24 x 31mm (exclude 510 thread and drip tip)
Thread: 510 thread
Maximum width of mesh: 10mm
Material: 304 stainless steel + Ultem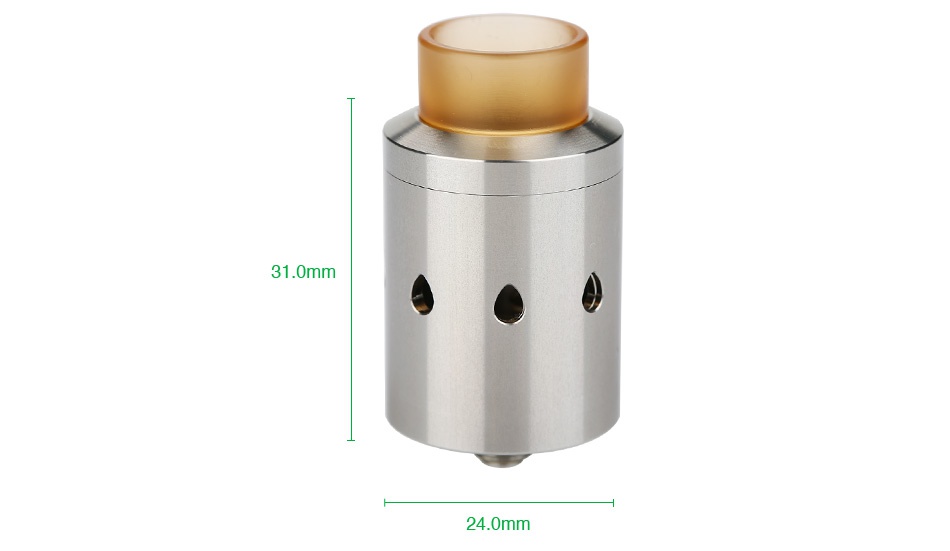 Cthulhu CETO Mesh RDA contains
1 x Ceto RDA
2 x 300 mesh pad (304SS)
1 x Spare bag (Squonk pin, screwdriver, 510 adapter, o-rings and 510 adapter)
Simple packing. Customary Packing from the factory, the packing is subject to change without notice.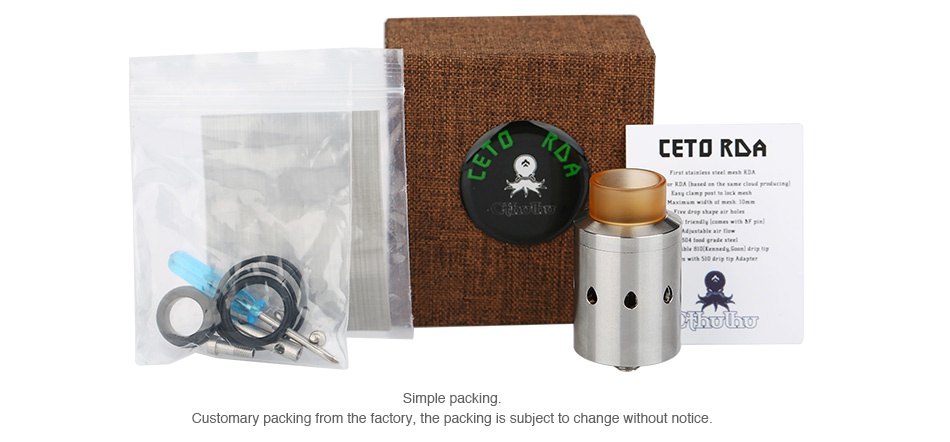 It doesn't come with liquid, you shall buy separately.
Cthulhu CETO Mesh RDA contains 510 thread, can work with most 510 threaded batteries/ MODs.
CETO MESH RDA can work well with TC(Temperature Control) mode.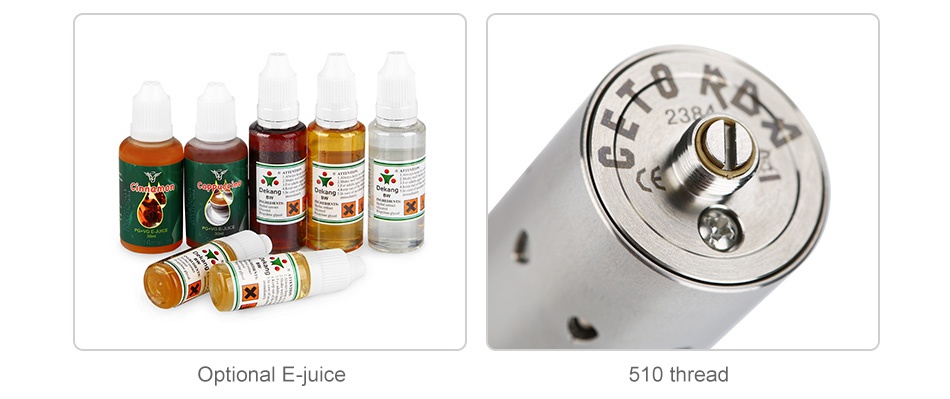 Features
The First SS Mesh RDA
Easy Clamp post to lock mesh
Squonk Friendly
Adjustable five drop shape air holes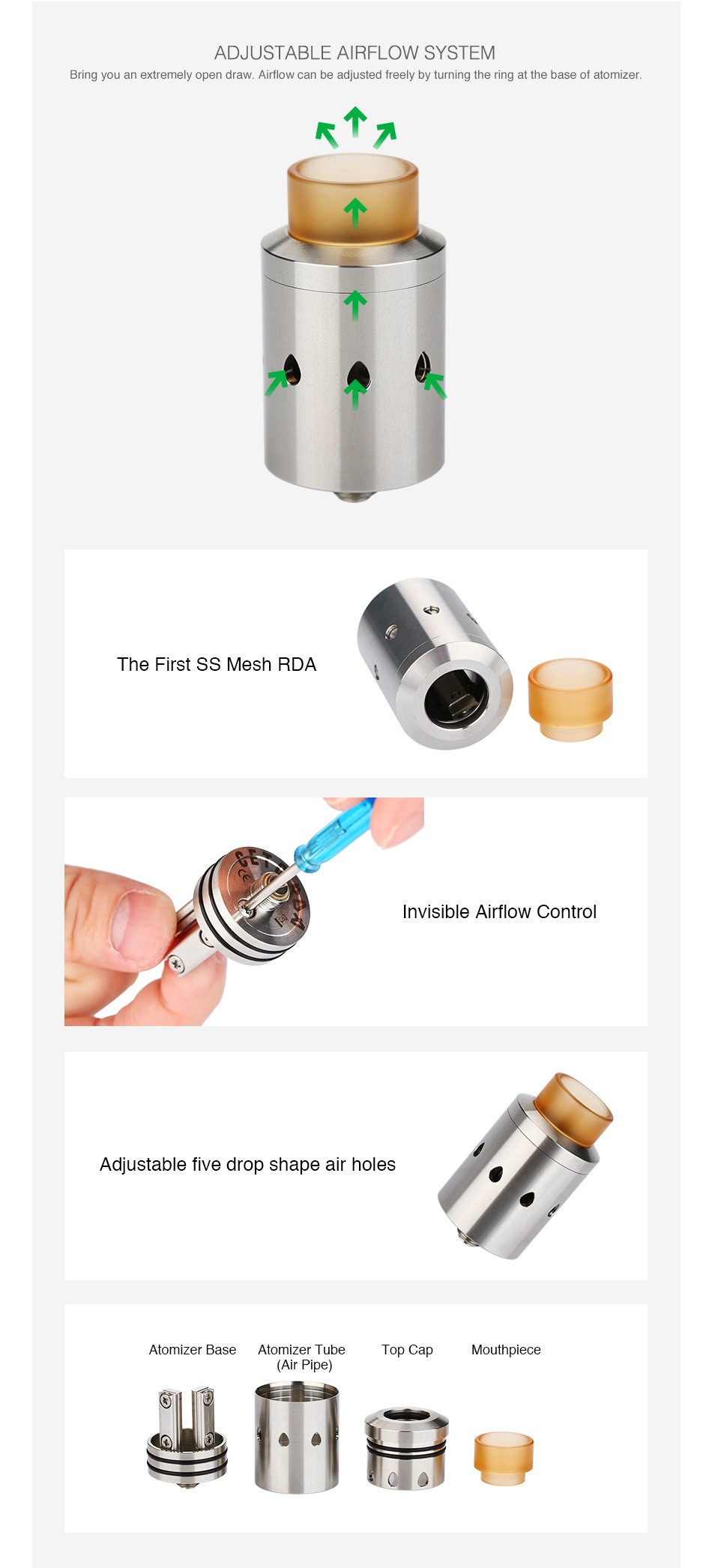 Operation Guide
Build Tips:
Wicking: Please make sure cotton touch every point of the mesh, and sticks out over the top of the mesh.
Coil: 6-12mm width mesh (works great with 70-120 W)
Whistle: It might whistle if no build. Close the airflow hole a little bit or flip the sleeve around so all the holes are in front of the coil/wick.