About AUGVAPE Skynet Subohm Tank 5.1ml
As professional manufacturer, AUGVAPE is highly reputed. It has facilities for developing the latest Vape designs, handling sales, managing production and performing other key activities related to e-cigarettes. One of the finest products by this company is the Merlin Mini. You can procure the best products by this company through VapeNico.
The AUGVAPE Skynet tanl comes with a 5ml tank for e-juice and a modernly designed sub ohm atomizer. The standard tube has a capacity of 3.6ml. There is a top refill option which makes refilling easy. Along with that, there is a bottom airflow system that assists in offering the most memorable Vaping experience.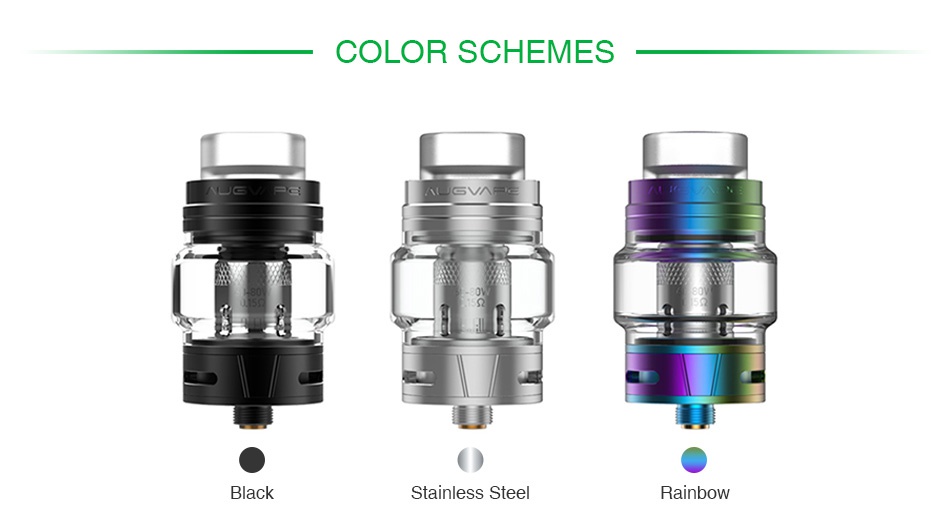 Specification
Size: 24 x 45.5mm
Drip Tip: 810 Drip Tip
Thread: 510 thread
Coil: 0.15ohm mesh coil(60-80W)
Capacity: 5.1ml for bulb tube and 3.6ml for standard tube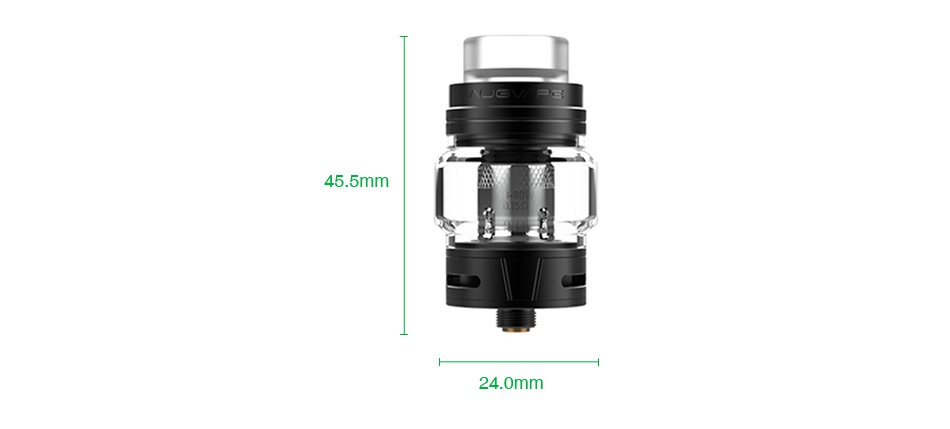 Feature
Top refill and bottom airflow system
0.15ohm mesh coil head
24mm diameter with 5ml juice capacity
9mm bore 810 drip tip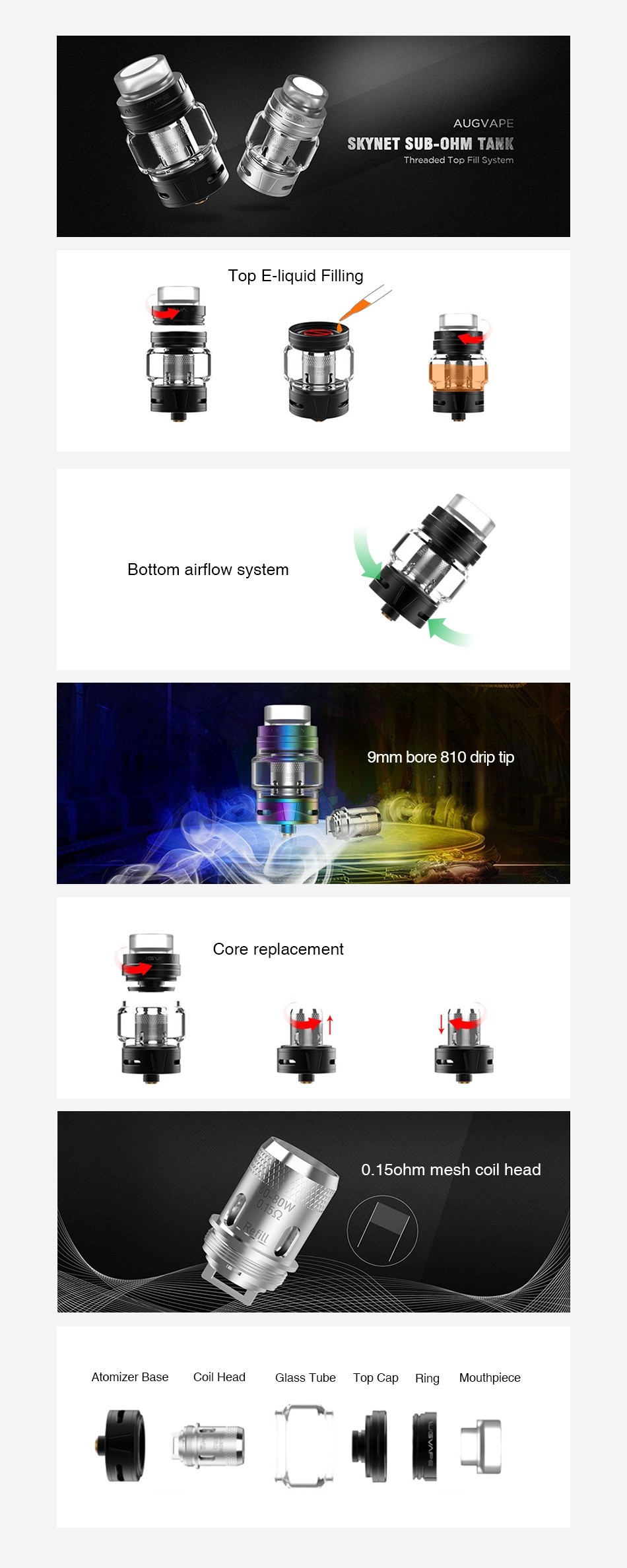 Packing
AUGVAPE Skynet Subohm Tank 5.1ml contains
1x Skynet Subohm Tank
1x Standard Glass Section
1x Mesh 0.15 Coil
O-rings
Simple packing. Customary Packing from the factory, the packing is subject to change without notice.
Order Tips
510 thread.
It doesn't come with e-juice. You need buy it separately.
You can select replacement coils.