About Aspire Revvo ARC Subohm Tank 3.6ml/2ml
Aspire is a rising sensation in the world of e-cigarettes and is well on its way to becoming a well-known vaping brand. Currently, aspire is focused on providing the high quality batteries and cartomizers. The most popular products of Aspire are Aspire CF battery series, and Nautilus Mini Series. Being a revolutionary in its field, Aspire is aiming to lead electronic cigarette to level higher than ever before.
Aspire has been coming up with exciting products for quite some time. Its revvo Tank is one such product as it is the latest Subohm tank atomizer that comes with an Aspire Radial Coil (ARC). This coil sits horizontally on the tank just like a "stove-top" and provides great flavor as well as thick vapor. It is one of the best products for daily use as the users will find it really easy and effective. They can easily create thick clouds while at the same time enjoy the great flavor.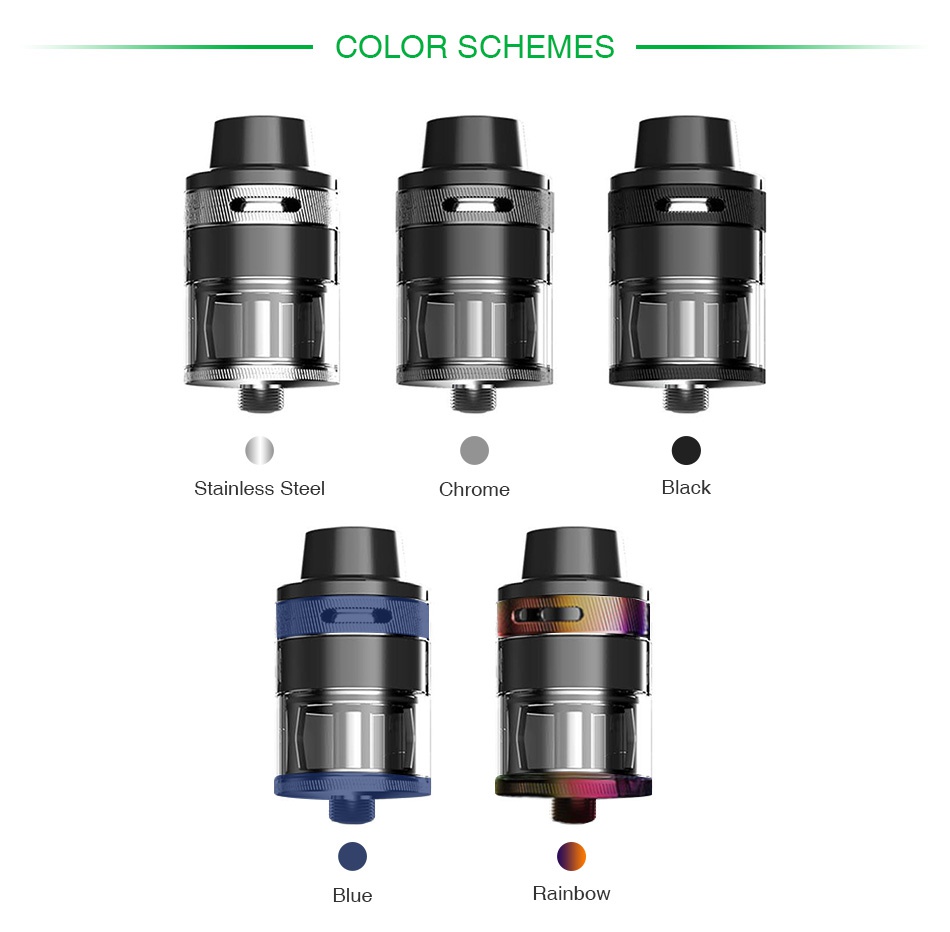 Specification
Parameters
Size: 24 x 45mm/ 24 x 41mm (EU)
Capacity: 3.6ml/2ml (EU Edition)
Coil: 0.1-0.16ohm (50-100W, best 80-85W)
Thread: 510 thread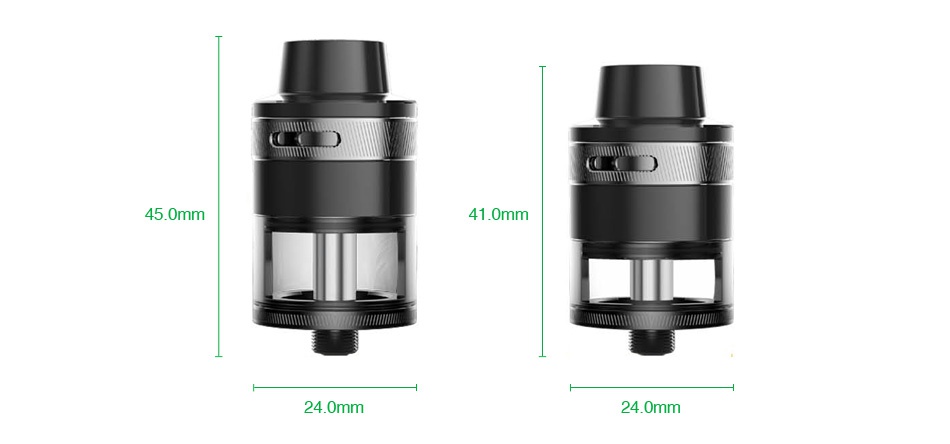 Feature
New Aspire Radial Coil (ARC) technology
Easy top press fill system
Adjustable top airflow
New added protective cap
Optional 3.6ml and 2ml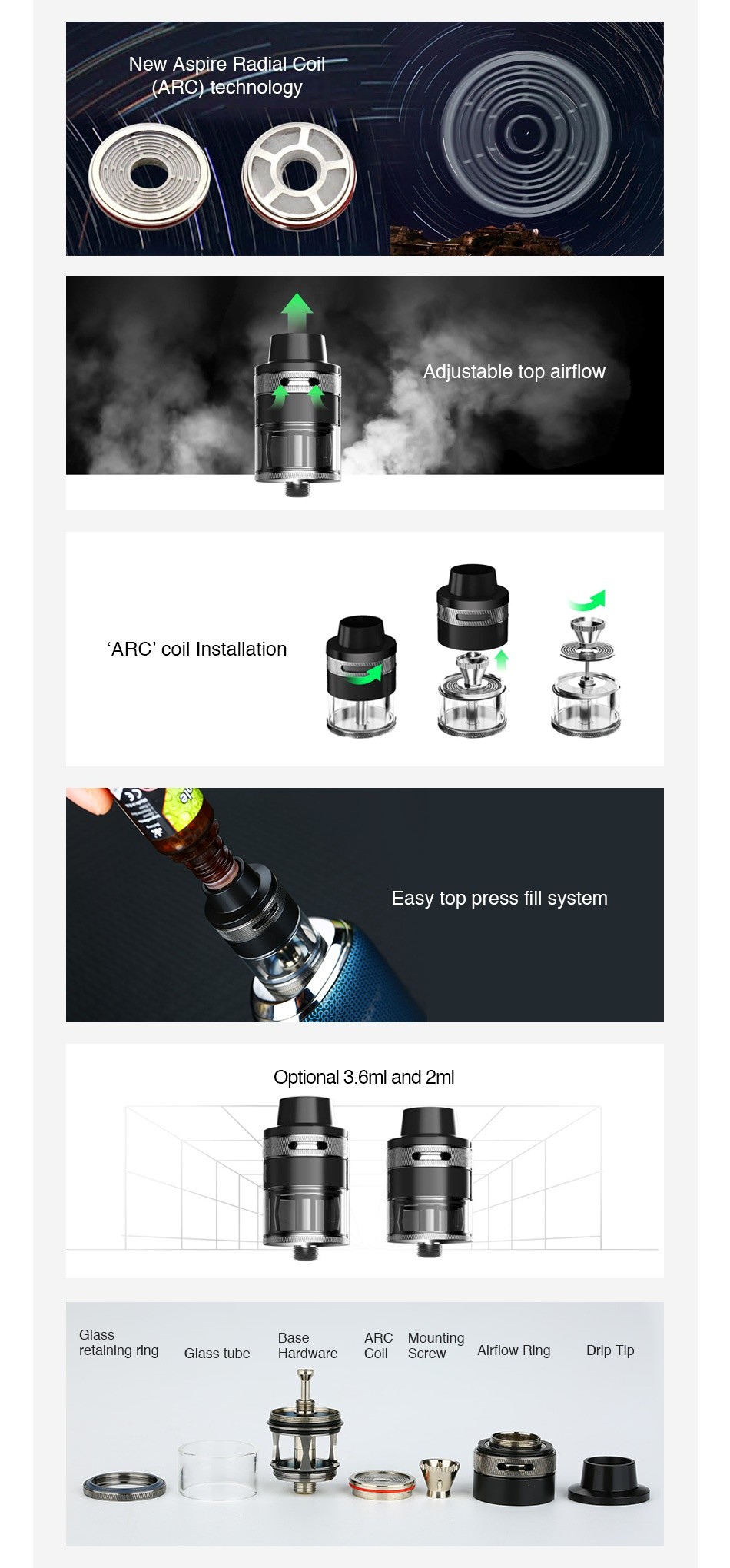 Packing
Aspire Revvo ARC Subohm Tank 3.6ml/2ml contains
1x Revvo Tank 3.6ml/ 2ml (EU Edition)
2x Coils 0.1-0.16ohm
1x Glass tube
10x O-rings
1x Warning card
1x Manual
1x Warranty card
1x Protective silicone cap
Simple packing. Customary packing from the factory, the packing is subject to change without notice.
Order Tips
510 thread.
It doesn't come with e-liquids, please buy them separately.
The Aspire Revvo Coil is also in VapeNico.