About Aspire Pegasus 70W TC Box MOD
Aspire is a rising sensation in the world of e-cigarettes and is well on its way to becoming a well-known vaping brand. Currently, aspire is focused on providing the high quality batteries and cartomizers. The most popular products of Aspire are Aspire CF battery series, and Nautilus Mini Series. Being a revolutionary in its field, Aspire is aiming to lead electronic cigarette to level higher than ever before.
Aspire's Odyssey is a special product that comes with features like adjustable airflow, usage of CL range of atomizers, and more. This mini kit also comes with a triton mini tank as well as the Pegasus mini MOD. This unique product is compatible with a wide range of coils and it also provides mechanical MODs of pure low-resistance that are designed while keeping simplicity, usability, and elegance in mind.
70W Aspire Pegasus 18650 VW/TC Box MOD, W/O Battery
Product Instructions
Parameters
MOD Size (height*width): 91 x 45mm
Color: Brushed Brass, Brushed Slate and Brushed Chrome
Output Wattage: 1W~70W
Resistance Range: 0.2ohm~5ohm
Materials: stainless steel, Pyrex tube, Japanese organic cotton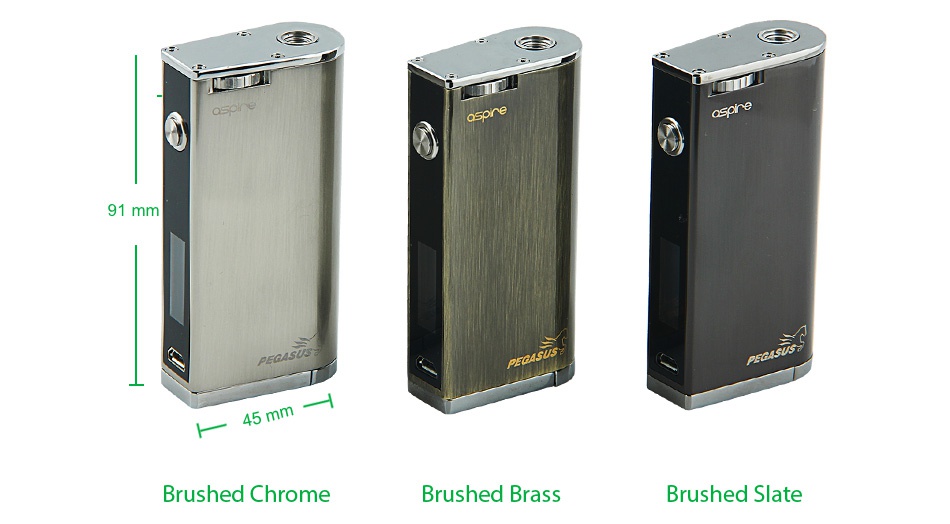 Aspire Pegasus comes with
1 x Pegasus Box MOD
1 x Aspire micro USB cable
1 x User manual
Simple packing. Customary packing from the factory, the packing is subject to change without notice.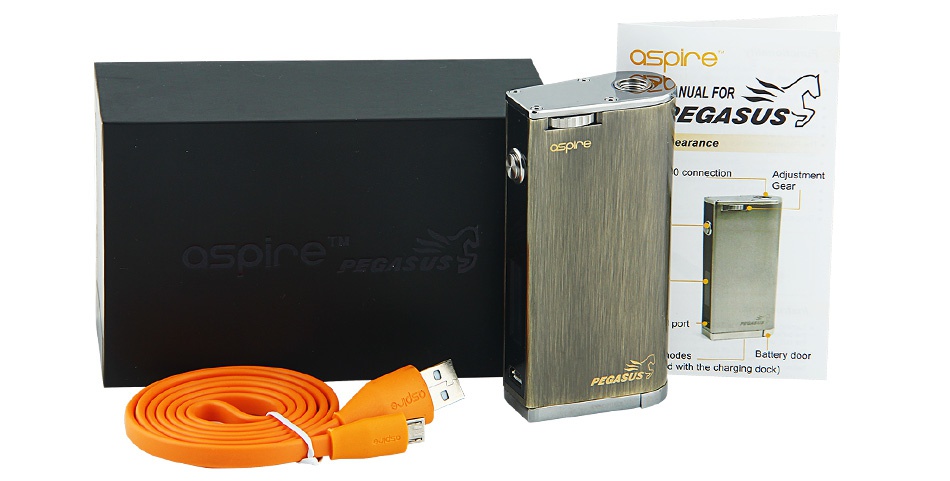 Features
Features
Elegant finishes
Changeable 18650 Li-battery
MAX 70W output
0.2ohm~5ohm resistance range
Micro USB charging and pass-through
Temperature warning
Low voltage step down protection
Low resistance/ Short circuit warning
Automatic display adjustment
Low battery indication
Micro USB charging and pass-through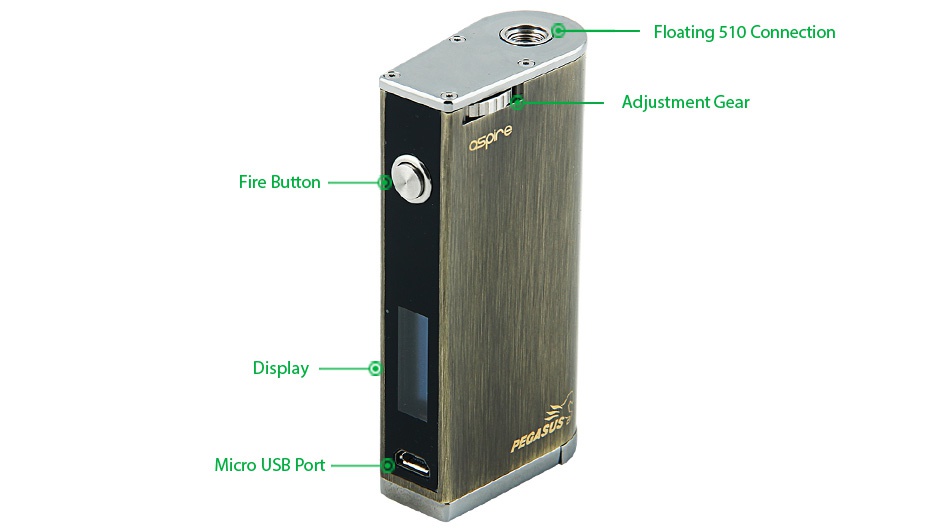 Adjust wattage: Turn the gear to the left to increase to wattage and to the right to decrease the wattage.
If you turn the gear quickly, the wattage will be increase or decrease in 10W increments.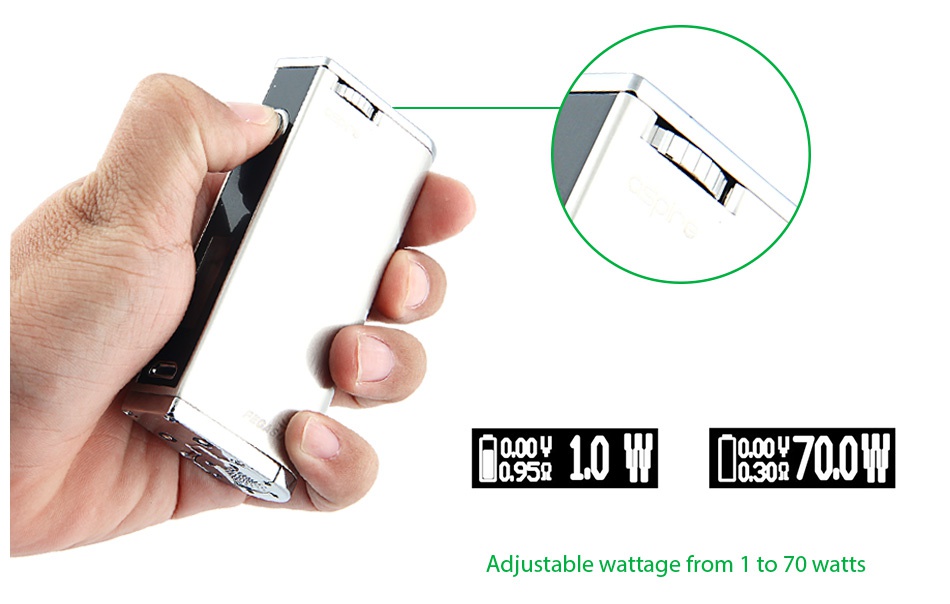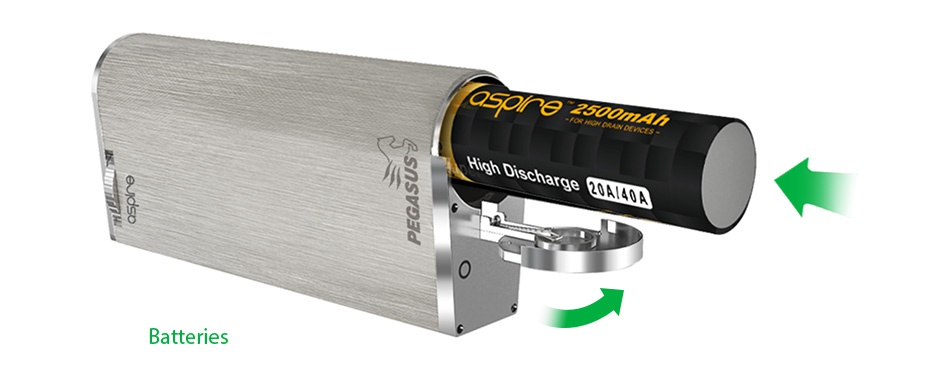 Aspire Pegasus 70W TC Box MOD contains 510 thread, fits 510 thread atomizers.
It doesn't include any cartomizer or 18650 battery.
The Aspire Pegasus Charging Dock is also available.
Pegasus is giving high voltage after installing a new coil, it might burn the new coil but after few puffs it will work normally.

Guarantee
Please check Guarantee Policy.
Guarantee period: 3 months for the MOD.
click download to get certificate: CE; ROHS; EMC
Safety(+efficiency(+)tech