About Aspire NX75 MOD Zinc Alloy
Aspire is a rising sensation in the world of e-cigarettes and is well on its way to becoming a well-known vaping brand. Currently, aspire is focused on providing the high quality batteries and cartomizers. The most popular products of Aspire are Aspire CF battery series, and Nautilus Mini Series. Being a revolutionary in its field, Aspire is aiming to lead electronic cigarette to level higher than ever before.
Aspire's EVO75 Kit is an excellent combination of a classy NX75 Box and an Atlantis EVO Subohm. This device comes with two options for coils as it has 0.4ohm and 0.5ohm Kanthal clapton coils that can efficiently achieve the preferred taste no matter what type of e-liquid flavor the user uses. The NX75 box MOD that features in this product comes with refined lines and a five-button system for better use. The MOD can easily be switched between wattage mode and temp control using the one-button navigation feature.
Aspire NX75 MOD W/O Battery - Zinc Alloy
Product Instructions
Parameters
Size: 75mm (H) x 22 (W) x 37mm (L)
Voltage Range: 0 - 8.5V
Wattage Range: 1 - 75W
TEMP Range: 200 - 600F/ 100 - 315℃
Resistance: 0.2 - 0.9ohm under TC/VW mode
(NX75 couldn't reach to 75W when the coil resistance exceeds 0.9ohm)
Modes: VW/VV/Bypass/Temp-Ti/Temp-Ni/Temp-SS/TCR(M1,M2, M3)
Thread: Spring loaded 510 thread
Display: 0.86 OLED inch
Charging port: USB charging port
Battery: 3.7V single 18650 high rate discharge battery (not included)
Material: Zinc Alloy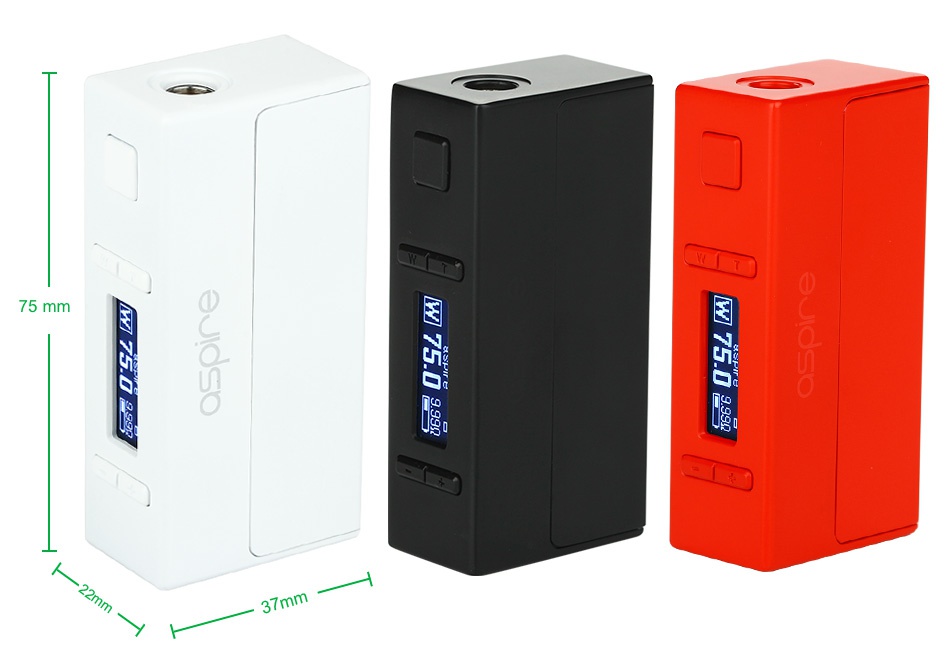 Aspire NX75 MOD Zinc Alloy contains
1 x NX75 MOD (zinc alloy)
1 x USB cable
1 x User Manual
1 x Warranty card
Simple packing. Customary packing from the factory, the packing is subject to change without notice.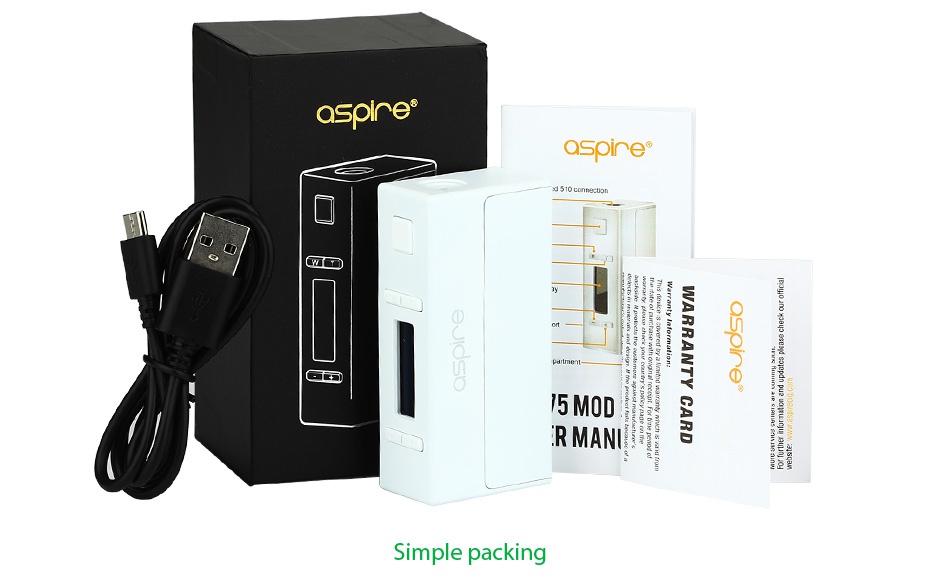 Features
Die-casted finish
Five button system
Customizable firing button profiles (CFBP)
Logo customization & Child Lock
Firmware upgrade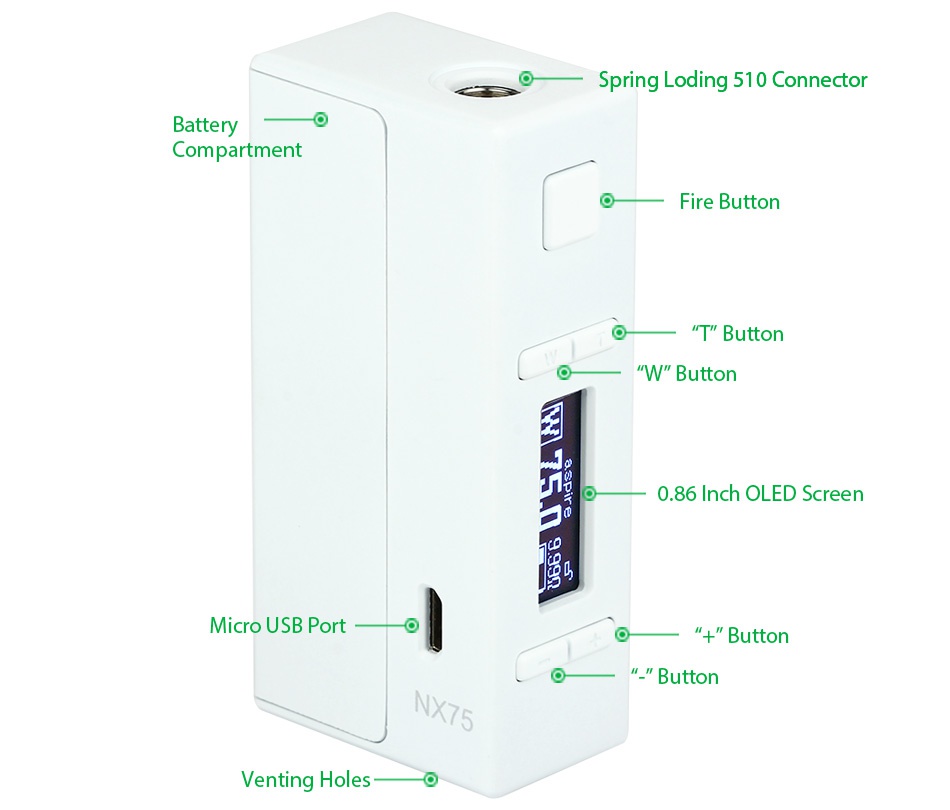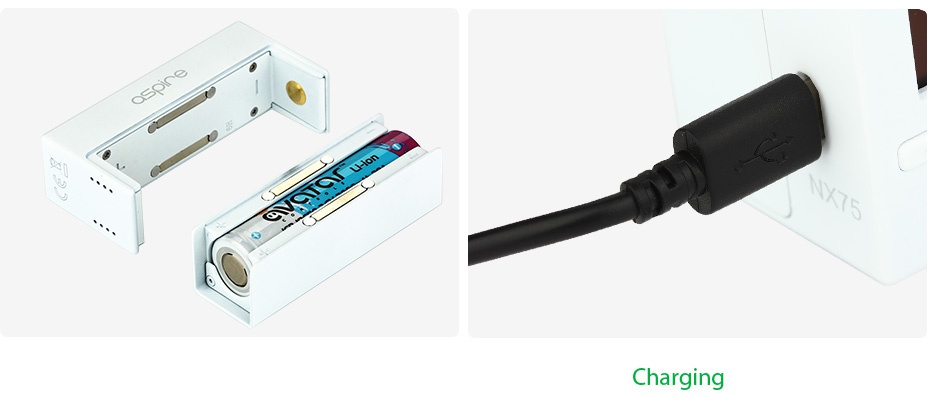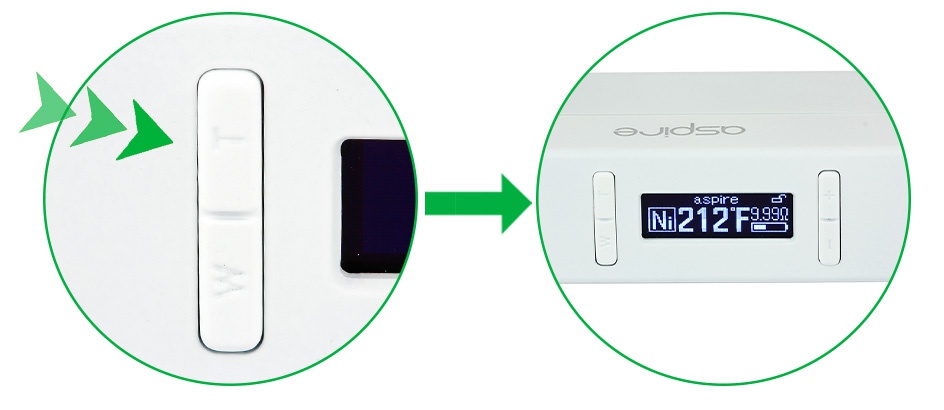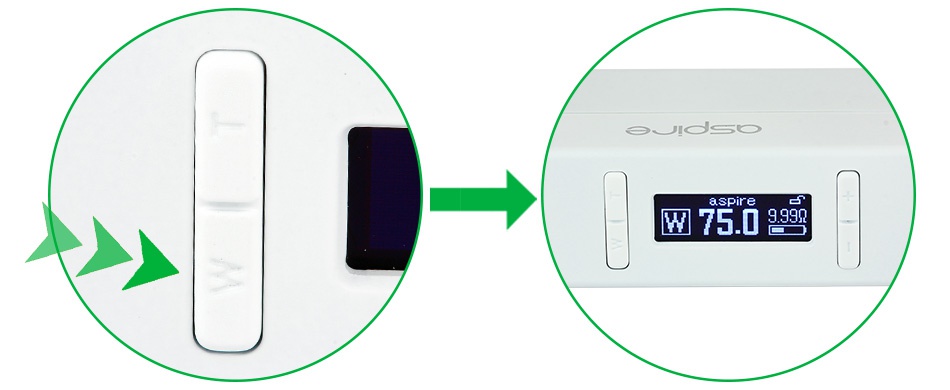 510 thread.
You need buy a 18650 battery separately.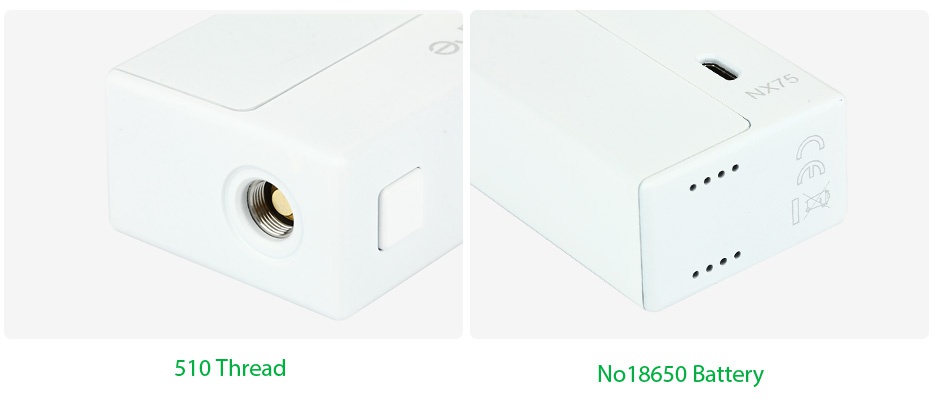 Guarantee
3 months for NX75 Box MOD. Please check guarantee policy.
Safty Efficiency+)Tech