About Aspire Cleito 120 Atomizer Head
Aspire is a rising sensation in the world of e-cigarettes and is well on its way to becoming a well-known vaping brand. Currently, aspire is focused on providing the high quality batteries and cartomizers. The most popular products of Aspire are Aspire CF battery series, and Nautilus Mini Series. Being a revolutionary in its field, Aspire is aiming to lead electronic cigarette to level higher than ever before.
Cleito by Aspire is a stunning product that has a variety of features that make it an excellent choice for vape users. It has an e-liquid capacity of 3ml/2ml that provides high performance and lets the users enjoy dense vapors and great flavor. It has a 0.16ohm atomizer head designed to be compatible with Aspire Cleito EXO, Aspire Cleito tank, and more. You can also buy its spare parts individually.
Product Instructions
Parameters
Resistance: 0.16ohm Clapton Coil (100-120W)
0.15ohm Mesh Coil (60-75W)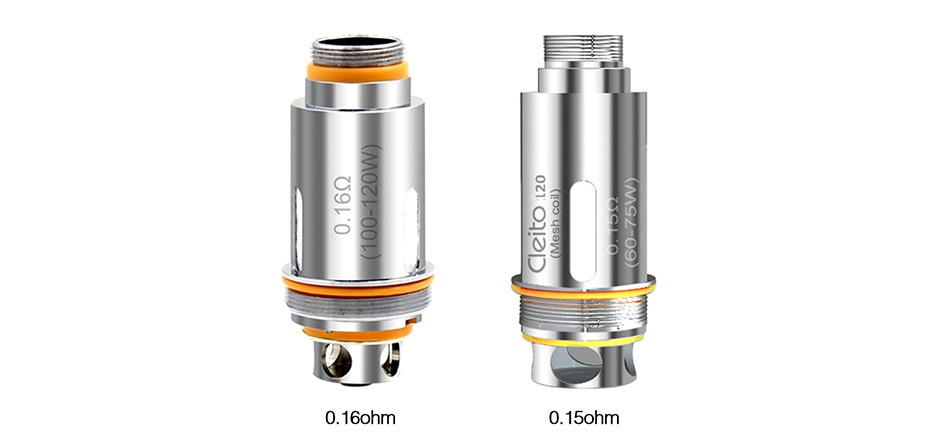 Aspire Cleito 120 Atomizer Head contains
1 x 1pc Aspire Cleito 120 Atomizer Head
Simple packing. Customary packing from the factory, the packing is subject to change without notice.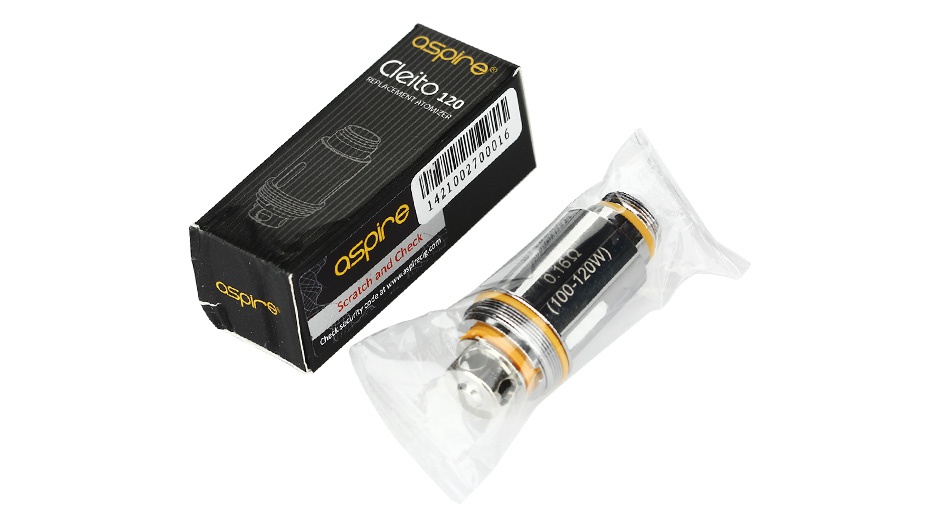 Compatible with Aspire Cleito 120 tank.

Us Sales Record